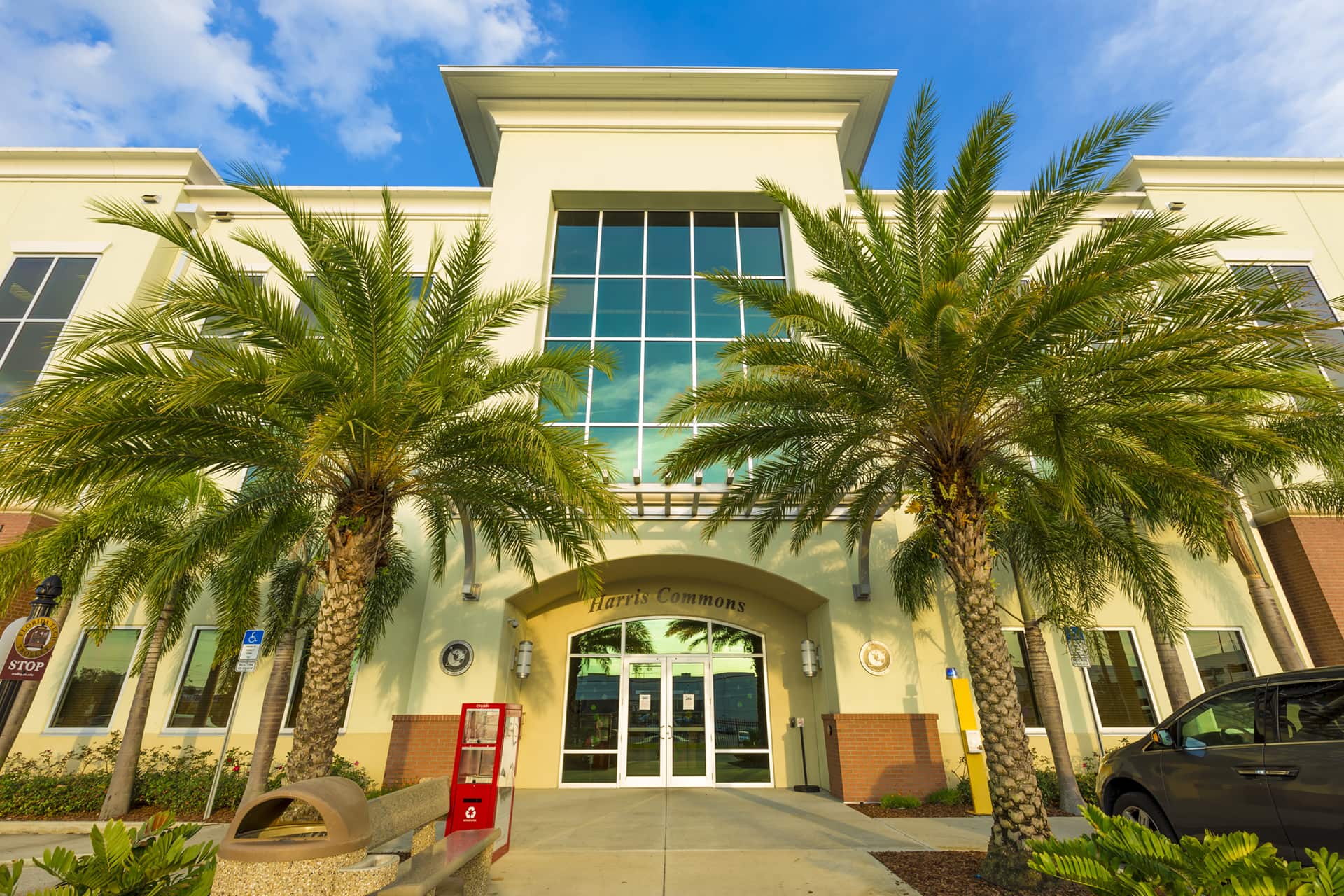 Policies
Disciplinary Policy
Effective Date Dec 1, 2014
| Applicable Employee Classes: | Reviewed Date: | Approved by: |
| --- | --- | --- |
| All Florida Tech Employees | December 2014 | Dr. T. Dwayne McCay, President |
5.5 Discipline
Policy
Employee discipline is a very serious matter. It is an action that is taken with care and with full consideration for the interests of all parties. The process outlined in this procedure applies to both nonexempt and exempt employees.
Although the university is an at-will employer, it is in the best interest of the university to provide the discipline process as an opportunity for an employee to be made aware of performance deficiencies and be given the opportunity to correct the inappropriate or incorrect behavior. The discipline process is not intended solely as a system of punishment, but is designed to be firm, consistent and fair.
Appropriate discipline cannot be decided in advance. The following information represents a common sequence of events, but you should always keep in mind that the specific circumstances in which you may be involved may dictate a more- or less-severe penalty than that received by a co-worker. Nothing in this policy should be construed to prevent a greater or lesser penalty being imposed for any infraction of regulations, rules, or standards of conduct.
Procedure
If your supervisor becomes aware of a problem, the first step normally taken to correct the problem is an informal discussion with you. During this meeting your supervisor will make you aware of the problem and define the appropriate behavior. If you do not correct the problem, your supervisor will progress to the formal part of the discipline process, which will start with a formal oral reprimand. This reprimand is reduced to writing for purposes of documentation and is placed in your permanent personnel file. This is commonly known as a "written verbal reprimand."
If you continue to act inappropriately, your supervisor will progress to a written warning.
This serves as your second formal notice of inappropriate behavior. This document is also placed in your permanent personnel file.
Continued failure to improve or correct inappropriate behavior will lead to a written reprimand, placed in your permanent personnel file.
Failure to improve at this step can lead to a disciplinary suspension without pay or dismissal, depending upon the specific circumstances.
An investigation of the incident may be conducted during the period of a suspension. The purpose of such an investigation will be to determine if the offense was sufficient to justify dismissal. In this situation, the employee may be placed on an investigatory suspension. An investigatory suspension may be with or without pay. If the investigation does not support discharge, the employee may be reinstated and may be reimbursed for the period of an unpaid investigatory suspension. A determination that discharge was an inappropriate action does not preclude alternative disciplinary action including suspension without pay, which may include the period of time the employee already served by an unpaid investigatory suspension.
Nothing in this policy should be construed to prohibit the university from skipping one or more of the steps outlined in the process, possibly progressing to immediate dismissal.
Very serious offenses can lead to immediate dismissal. Factors including, but not limited to, the following may result in immediate dismissal:
Violation of the law
Gross neglect
Theft
Immoral conduct/moral turpitude
Sexual harassment
Sexual abuse
Insubordination
Bodily assault upon any person
Unauthorized possession of firearms or any dangerous weapon (including explosives) on campus
Threatening or intimidating another employee, student, parent or other visitor
Release or inappropriate use of proprietary information
Violation of the university's alcohol/drug policy
Discourteous behavior to or in the presence of students, parents, visitors or other university employees
Falsification of records
Misuse of university resources
Any activity that may cause personal harm to another or damage to property of another or of the university
In the event of dismissal, the employee will normally be paid on the next scheduled payday and only for time worked during that pay period. In accordance with the vacation policy, a dismissed employee will not be paid for available vacation.
Questions regarding the discipline process can be answered by your supervisor or by the Office of Human Resources (321) 674-8100.