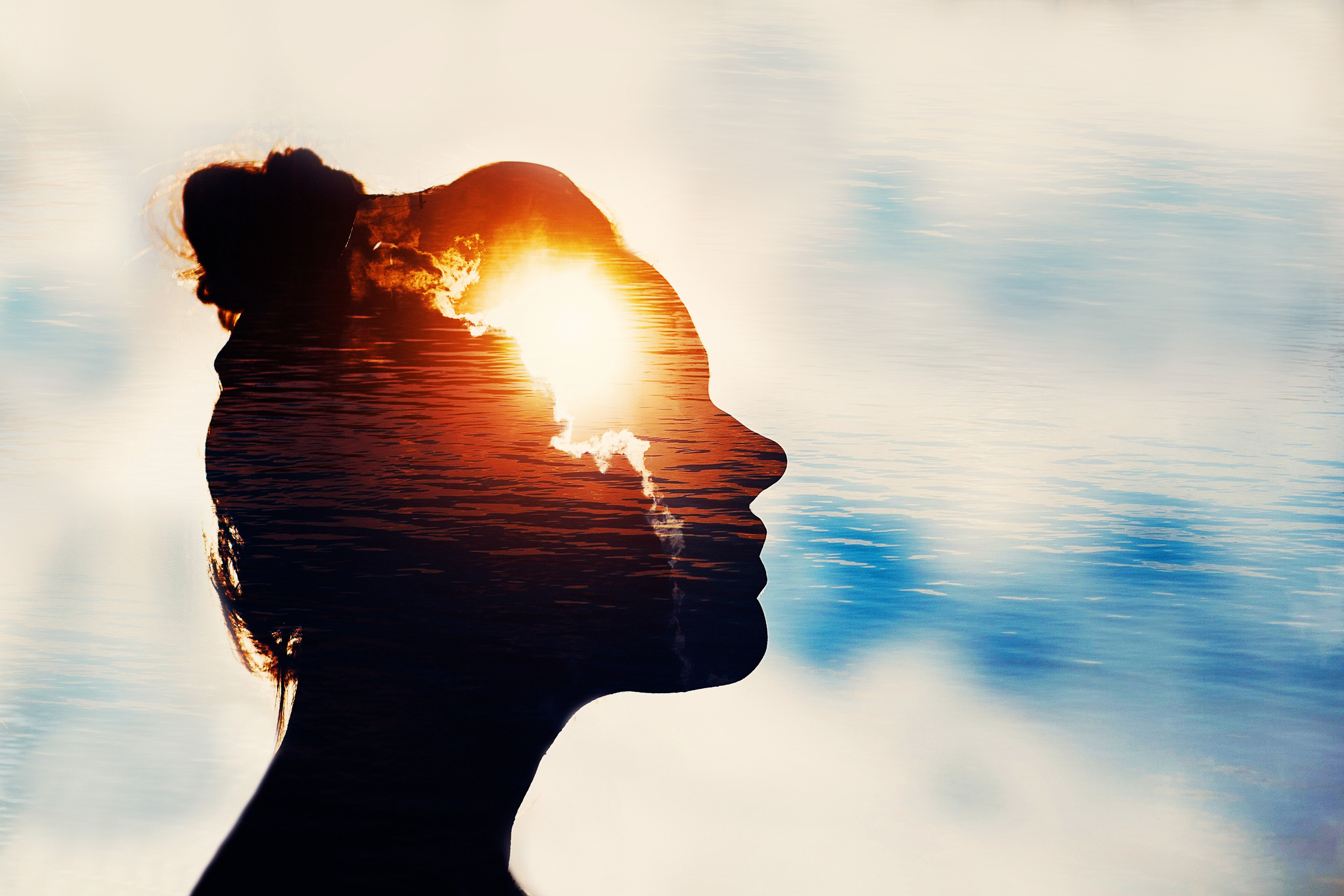 College of Psychology and Liberal Arts
Outstanding Alumni Award Winners
Paul Cecala | 2022
Paul Cecala is a certified Global Career Development Facilitator, work search author, and founder of Cecala Career Consultants. He has been coaching since 1999 and has assisted over 3,000 people in either launching careers or mid-career changes.
Paul has helmed the adult continuing professional educational programs for Fairleigh Dickenson University and the County College of Morris, where he was responsible for organizing and facilitating their departmental industry advisory boards. Additionally, he has worked in Workforce Development through his local Chamber of Commerce and One-Stop Career Center.
Paul has published a job search booklet, "Work Search Buddies: Finding A Job With A Little Help From A Friend," and multiple print articles on job search-related topics.
Prior to career coaching, he spent 12 years in corporate aviation working for FlightSafety International, K-C Aviation, Jet Aviation, and ending as Vice President of Aircraft Charter Sales for Atlantic Aviation.
Paul was a board member of the FIT Alumni Assocation from 1991 to 1998, holding positions as President (1996-1998), Vice President (1994-1996), and Alumni Admissions Recruiting Chair (1991-1994). While at Florida Tech, Paul was a student athletic trainer to the men's soccer and basketball teams, held part-time jobs at an ice cream shop and the university mailroom, was the Catholic Campus Ministries Newman Club leader, and was a student ambassador for the Admissions Department.
Paul has been a board member for his church for eight years and a community development corporation for two years. He also spent 25 years in the USAF Auxiliary Civil Air Patrol, advancing to Lt. Colonel and Vice Commander for New Jersey.
Paul lives in Lake Parsippany, NJ with his husband since 1996, fellow Florida Tech graduate Dan Nazzaro ('95 B.S.), and their teenage son.
Sherry Acanfora-Ruohomaki
2019
Sherry Acanfora-Ruohomaki | 2019
College of Psychology and Liberal Arts - Sherry Acanfora-Ruohomaki
Sherry is the President and Owner of two companies: K9 Kampus, a luxury Dog Daycare & Boarding Facility in Melbourne, Florida, that expands traditional pet daycare, boarding, and grooming services to encompass agility and training in a spotless, safe, and secure environment; and Facets Consulting Group, which provides expertise in technology start-ups, lean manufacturing principles, business development, and organizational health.
Sherry earned B.S. degrees in both Computer and Electrical Engineering, as well as an M.S in Industrial Organizational Psychology from Florida Tech. She also received an Executive MBA from the University of Central Florida. Sherry was the Director of Operations for Florida TechStart on the campus of Florida Tech, a technology accelerator funded by a 2-year grant from the National Science Foundation in collaboration with UCF's highly successful Technology Incubator. Sherry co-founded XL TechGroup, focused on technology innovation & company creation.
Sherry is the recipient of multiple business awards in the state of Florida, including the 2016 Small Business Administration's Business Person of the Year Award, the 2014 Small Business Administration's Women-Owned Business Person of the Year Award (South Florida District), and the 2016 Space Coast Business Bernie Simpkins Entrepreneur of the Year Award.
Sherry volunteers as a mentor/facilitator in the Ignite Program, hosted by WeVenture at Florida Tech. She serves on the Florida Tech Alumni Board of Directors and is Chairman of the Board of Directors for the No Limits Academy, a not-for-profit school for children with brain and spinal injuries.
Sherry is married to Davin Ruohomaki, Senior Director of planning, engineering, and construction at the Orlando International & Executive Airports. They have a beautiful 9-year-old daughter, Isabella. Prior to receiving her engineering degrees, Sherry was a crew member and mechanic for a Professional Pro Stock Drag Racing Team and enjoyed bracket racing in Englishtown, New Jersey with her own car (that she still owns today). Sherry is a Black Belt in Karate and was a fitness instructor for 17 years.
Deborah O. Day, Psy.D.
2018
Deborah O. Day, Psy.D. | 2018
Deborah Day received her doctorate in clinical psychology from Florida Tech and is a licensed psychologist, licensed mental health counselor, certified family mediator and qualified parenting coordinator. Deborah is in private practice with Psychological Affiliates Inc. of Winter Park, Florida.
Deborah is the co-editor of the book Munchausen By Proxy Syndrome: Misunderstood Child Abuse and has been recently published in the Journal of Forensic Psychology Practice and the Journal of Child Custody. Deborah has extensive television and news experience. She has provided commentary for Court TV, American Health Network, CNN and all the major network news broadcasts.
Deborah was recently appointed to the Florida Supreme Court Parenting Coordination Disciplinary Committee. She is active in the Florida Bar's Family Law Section, previously vice chair of the domestic violence committee, continuing legal education (CLE) Committee and co-chair of the litigation support committee. She currently serves as special advisor to the legislation committee and CLE committee.
Deborah currently serves as president of the board for the Central Florida Collaborative Law Group. Throughout her career, she has also served on the boards of the Florida Academy of Collaborative Professionals, the Florida Psychological Association Central Florida Chapter and the Florida Association of Family and Conciliation Court.
In 2010, Deborah received the Family Law Section's Making a Difference award, recognizing her commitment to volunteerism during her career. In 2011, she was honored by the Family Law Section with the Visionary Award, recognizing her long-standing commitment to children and families in the state of Florida. In 2014, she was honored by the Florida Association of Family and Conciliation Court as Volunteer of the Year.
Hector Severeyn Garcia
2017
Hector Severeyn Garcia | 2017
Hector Severeyn Garcia is the sports anchor for Telemundo Atlanta, a premier award-winning Spanish language television station in Duluth, Georgia. He anchors the 6 p.m. and 11 p.m. sports segments Monday through Friday for Noticiero Telemundo Atlanta, the local newscast that recently won the coveted News Excellence, Best Newscast and Station Excellence awards at the 2017 Southeast Emmy Gala. Hector joined Telemundo Atlanta in March 2015 becoming the first sports anchor in the station's history.
With over 10 years experience in broadcasting, Hector has covered many world-renowned sporting events across the globe and earned a grand total of six individual Emmy Awards for his work, including Sports Reporter of the Year in 2015 and Sports Anchor of the Year in 2016. His pieces have gone beyond the sidelines and scoreboard, exploring human aspects in the field like the connection between an NBA basketball star and his mother in the Emmy winning news series "Arelis Reynoso: A Mother up to the Task" as well as the dreams of a Paralympics athlete in "Dreaming on Wheels: Working on the Paralympic Dream," a piece that garnered another Emmy Statuette in the single news category. He has also been praised for his interviewing skills, earning another Southeast Emmy for "Nuestros Bravos," a series of five interviews with Latino players in the Atlanta Braves organization where their tough upbringing, Hispanic idiosyncrasies and path to the Major Leagues are explored.
He has covered events like the College Football Playoff, Copa America Final, Copa Oro Semifinal, NBA Playoffs, Davis Cup of tennis, World Cup Qualifiers in Brazil, Venezuela, Paraguay and Argentina, just to name a few. In 2017 Severeyn reached his longtime goal of covering a Super Bowl when he reported for Telemundo Atlanta during Super Bowl LI in Houston, Texas.
Before moving to Georgia, Hector served as sports anchor for Univision Orlando in Altamonte Springs, Florida. He won the 2014 Paoli Award for Hispanic Sports Anchor of the Year thanks to his work in Central Florida.
Hector received his Master of Science degree in Global Strategic Communication for Florida Institute of Technology.
Elizabeth Webbe Lunny
2016
Elizabeth Webbe Lunny | 2016
Elizabeth Webbe Lunny is the vice president of Luxury and the publisher of T Magazine for The New York Times. She joined The Times in March 2016 to assume these roles. Her experience has lent itself to driving digital, activating integrated strategies across media platforms, managing teams, defining and marketing brands and growing revenue in both startup and mature organizations.
Previously, Lunny was the associate publisher of Women's Health, where she generated the digital, social and print advertising revenue strategy. Before that she was vice president of integrated sales and marketing for Three Lions Entertainment, garnering experience in global marketing and activating tent-pole events on behalf of fortune 500 clients for live network television programming. Lunny held five senior positions at Condé Nast between 2001 and 2013. Perhaps her most prominent role during that time was as global advertising director at Vogue in which she managed an 18-person sales team while increasing revenue across all brand platforms. However, Lunny was also an associate publisher for Women's Wear Daily and an executive marketing and sales director of the Condé Nast Media Group, creating integrated marketing programs that ranged between $5 million and $36 million. She was responsible for closing a $36 million deal, which at the time, was the largest deal in Condé Nast's history.
Earlier in her career, Lunny worked at Harper's Bazaar and Teen Vogue. Her deep knowledge within the fashion and luxury space combined with her digital, marketing and multimedia prowess are invaluable with her positions at The Times. She received a Bachelor of Science degree from Florida Institute of Technology, majoring in humanities. She currently resides in Connecticut, where she is married with two sons.
Manny Rodriguez | 2015
Manny Rodriguez is the Director of Continuing Education and Product Development for ABA Technologies, Inc., a leader in professional development, training and consulting in the field of behavior analysis.
Manny's experience spans various industries working with organizations such as Chevron, Exxon Mobil, Kraft Foods, Syncrude, Cigna, Heinz, Canadian National Railway, Duke Power, ADM, Blair, Bell Canada, Stewart Enterprises, and FMC Corporation. Manny has led large scale change efforts, providing one-on-one coaching with executives and senior managers, developing and delivering engaging professional development learning events, and led teams of professionals to achieve significant performance. His leadership in the science of human behavior has impacted the lives of thousands of leaders and employees nationally and internationally. Manny currently serves on the board of directors as the current president-elect for the Organizational Behavior Management Network, a 500-member special interest group within the Association for Behavior Analysis International.
Manny achieved his Master of Science degree in Applied Behavior Analysis with an emphasis in Organizational Behavior Management from the Florida Institute of Technology. During his time at Florida Tech, Manny was the co-creator of the Organizational Behavior Management track, now its own Master's degree within the School of Behavior Analysis, and he was the co-founder of the Society for Performance Management, now celebrating its twelfth year. Before joining Florida Tech, Manny earned a dual Bachelor's of Science in Psychology and Criminology from Florida State University where his professional career in behavior analysis began. He and his wife Kelly, daughter Sabrina, and son Aidan enjoy living in Florida, and look to make Melbourne their long-term home.
Jim Taylor | 2014
Jim Taylor earned his master's degree in Industrial/Organizational Psychology (I/O) in 1989 from Florida Tech. He is currently Senior Vice President and Managing Director of Career Partners International - Florida & Caribbean. Jim directs the company's business development, executive search and executive coaching activities, and run a national 20+ person team for executive, professional and volume recruiting for multiple industries. He is a valued business partner with expertise in aligning people strategies with business goals. Jim has over 24 years' experience in talent management, executive recruiting, assessment, career transition and executive coaching. His experience also includes 10 years at Johnson & Johnson World-Wide Headquarters, in addition to a number of years in the Wealth Management practice of Merrill Lynch. Jim is on the Board of the Children's Home Society of Brevard. He served for two years as Board Chair and is currently Chairman of a Fund Raising Capital Steering Committee.
Gregory Price Lee, Ph.D.
2013
Gregory Price Lee, Ph.D. | 2013
Gregory P. Lee, Ph.D. is President of the American Board of Professional Psychology and Professor of Neurology at the Medical College of Georgia where he is Director of the Adult Neuropsychology Service. Dr. Lee is board-certified in Clinical Neuropsychology by the American Board of Professional Psychology and is a fellow of the American Psychological Association and the National Academy of Neuropsychology. In addition to overseeing neuropsychological services for the Departments of Neurology and Neurosurgery, Dr. Lee also teaches courses in the behavioral neurosciences for medical, allied health, and neuroscience graduate students and serves as the Director of Clinical Training for the medical school's postdoctoral neuropsychology fellowship program. Professor Lee is also an active researcher with over 200 publications dealing with human cerebral hemispheric specialization for memory functions, language, emotion, and other cognitive functions primarily using functional neuroimaging and epilepsy surgery models. Dr. Lee is a 1980 graduate of the Clinical Psychology PhD program at Florida Tech. He completed postdoctoral fellowships in neuropsychology at the University of Houston and Baylor College of Medicine (1983-84) and at the University of Wisconsin Medical School, Department of Neurology (1984 – 86).
Candace Leigh Bowering
2012
Candace Leigh Bowering | 2012
Candace (Boyer) Bowering is head of global marketing communications at St. Jude Medical, located in Minneapolis, St. Paul. She manages a multimillion dollar budget and leads a team of professionals responsible for marketing communications, events and digital marketing for global markets in Europe, North America, Japan and Asia Pacific. St. Jude Medical has $5.6 billion in sales, 16,000 employees worldwide, and operations and manufacturing facilities worldwide, with products sold in more than 100 countries. It is a Fortune 500 company and ranked No. 1 on FORTUNE Magazine's 2011 list of "World's Most Admired Companies" in the Medical Equipment category.
Prior to St. Jude Medical, Ms. Bowering was with Philips Healthcare, which offers diagnostic imaging systems, healthcare information technology solutions, and patient monitoring and cardiac devices. As the marketing communications director for North America and later as the global integrated communications campaign director, she developed global campaigns to establish Philips Healthcare as the clinical thought leader in cardiovascular and radiology science.
Ms. Bowering enjoys international travel, reading, fine arts, swimming and photography and also serves as an adjunct faculty member for Florida Tech's College of Psychology and Liberal Arts.
Kathy Meehan | 2011
Kathy Meehan graduated from Florida Institute of Technology in 1992 after earning her Associate of Arts from Brevard Community College. She currently serves as vice mayor for the City of Melbourne, is president of the board of directors for the Space Coast League of Cities for 2009-2010, and serves as a member of the Space Coast Transportation Planning Organization. Prior to election to the City Council, Vice Mayor Meehan had served the city as a member of the Planning and Zoning Board and has been actively involved with several local community organizations. She is employed as a sales representative with Meehan's Office Products and has also worked as a case manager with Community Care for the Elderly.
Vice Mayor Meehan has been married since 1984 to Dennis. They have a son who attends the University of Central Florida and a daughter who attends BCC.
Svafa Grönfeldt, Ph.D.
2010
Svafa Grönfeldt, Ph.D. | 2010
Svafa Grönfeldt earned her master's degree in technical and professional communication from Florida Tech in 1990. She then attended the London School of Economics where she earned her Ph.D.
Her accomplishments since earning her degrees have been stellar. She was one of the founders and managing directors of Gallup and Deloitte Consulting in Iceland and then Deputy CEO of Activis Group, one of the world's largest generic pharmaceutical companies. Most recently she was president of Reykjavik University.
Since her resignation from the university earlier this year, she has co-founded another generic pharmaceutical company, clearly demonstrating her exceptional entrepreneurial spirit.