About the Showcase
Each year, Florida Tech's science and engineering students showcase their scientific discoveries and technical prowess at the Northrop Grumman Engineering & Science Student Design Showcase.
For graduating seniors, the event represents years of coursework and hands-on learning experiences put to the test through project-based learning. As the central element of students' final capstone course, Senior Design provides an engaging context for learning, an opportunity to integrate complex material and the inspiration to discover new ways of thinking and doing.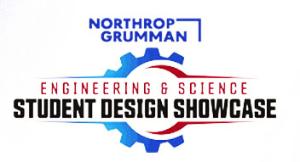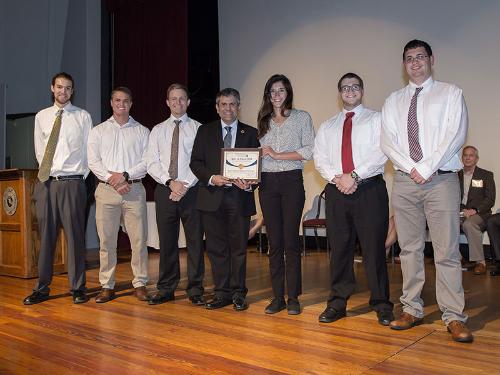 About Northrop Grumman
Northrop Grumman solves the toughest problems in space, aeronautics, defense and cyberspace to meet the ever evolving needs of our customers worldwide. Our 90,000 employees are Defining Possible every day using science, technology and engineering to create and deliver advanced systems, products and services.

About Florida Institute of Technology
The premier private technological university in the Southeast, Florida Tech is a Tier 1 Best National University (U.S. News & World Report) and a Top Technical Institute (Fiske Guide to Colleges), as well as a Best Value University (Forbes) and a top 100 global university for graduate employability (GEURS). Florida Tech is known worldwide for its strengths in aerospace, advanced manufacturing, aviation, autism treatment, biomedical science, cybersecurity and machine-learning, and marine science. It offers more than 150 bachelor's, master's and doctoral degrees in engineering, science, computing, aeronautics, business, psychology and the liberal arts. The university is located in the dynamic and innovative city of Melbourne in the heart of the "Space Coast," where students have been watching rocket launches from campus since the dawn of the Space Race. Learn how Florida Tech is making history and shaping the future at floridatech.edu. Find stories about our relentless pursuit of greatness at floridatech.edu/news.