About Dr. Stacy Nicklow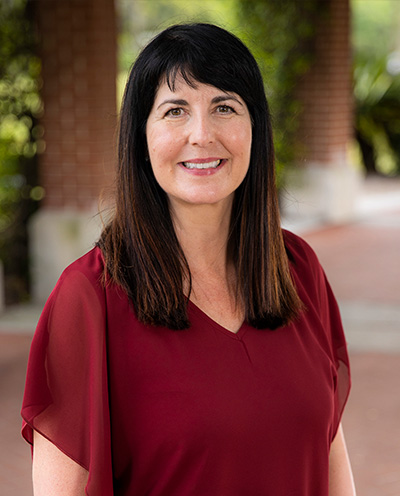 Stacy Nicklow, Ph.D., is deeply committed to the belief that education is a positive force in transforming individuals, families and entire communities. She believes there is no place more vibrant, inspiring or essential than a college campus.
Dr. Nicklow began serving as the first lady of the University of New Orleans (UNO) in March 2016. She worked alongside her husband to increase and deepen the university's partnerships through engagement with alumni, community collaborations and connecting with university supporters. She served as a cabinet member for Next is Now, the comprehensive fundraising campaign at UNO. Dr. Nicklow also served as the chairperson of EmpowHer Privateers, an initiative for UNO's athletic department to create more leadership and extracurricular opportunities for its female athletes.
Dr. Nicklow hails from Fayetteville, New York, a suburb of Syracuse, where she grew to become an avid reader, a self-proclaimed math geek and a dedicated volleyball player. Those three passions drove her to pursue an undergraduate education at Bucknell University, where she completed a five-year, dual-degree program in mechanical engineering and English and was a member of Bucknell's NCAA Division I volleyball team. Luckily for this Dr. Nicklow, another future Dr. Nicklow (John) was also at Bucknell pursuing civil engineering and his sport, football. Stacy and John met as sophomores and have been a loving and devoted team ever since.
After graduating from Bucknell, Dr. Nicklow worked for several years as an energy conservation engineer in both industry and consulting. When it became clear that her favorite part of the job was writing engineering reports, she chose graduate studies in English at Southern Illinois University (SIU), where Dr. John Nicklow began his career in higher education.
Dr. Nicklow found her passion for teaching as a graduate teaching assistant while earning her master's and Ph.D. in American literature from SIU. Watching students discover new writers and works of literature and hearing their enthusiasm as they discuss and debate the ideas presented showed Dr. Nicklow the transformative force of higher education. She spent nearly 20 years in the classroom, beginning as a teaching assistant and then as an adjunct professor at SIU, and finally as a tenured faculty member in English at Shawnee College in Illinois.
She also enjoyed working one-on-one with students, serving as the assistant director of the Writing Center at SIU, where she tutored students and helped develop the training program for undergraduate writing tutors. Outside the classroom, Dr. Nicklow was able to combine both her technical and writing backgrounds by copyediting for two peer-reviewed engineering journals: International Water Resources Association Journal and the Journal of the American Water Resources Association.
Dr. Nicklow has loved being part of several university communities—from when she was a student, to her time as faculty and then, as the president's wife—and she is thrilled to now be a part of the Florida Tech family.
She and her husband have one son, Ethan, a recent graduate of Duke University and current graduate student at the University of Virginia studying biomedical engineering. His proud parents look forward to sharing with him the title of Dr. Nicklow.