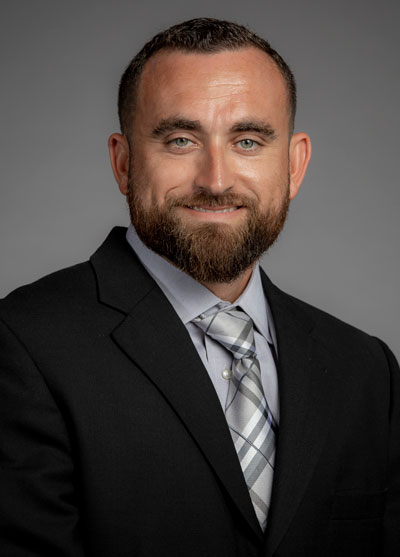 Patrick J Aragon
Assistant Professor | School of Psychology
Assistant Director of Clinical Training
Contact Information
Personal Overview
As a licensed psychologist in Melbourne, Florida, I am dedicated to providing compassionate and high quality services that promote growth and development. I offer therapy and brief assessment to individuals of all ages, and tailor treatment to the needs of my clients. I work with a variety of clinical needs, ranging from adjustment difficulties to clinical depression. Additionally, I have thorough experience in the treatment of anxiety, and substance use and treatment. I have experience in treating a wide range of populations and offer individual, and couples-based therapy.
I provide therapy in the warmest environment at Beachside Counseling & Wellness, and offer services that are confidential and private. My specialty is working with adolescents and adults. I've also helped folks seeking services for motivation in various aspects of their lives, such as health & wellness, and stress-based changes.
Coming from a teaching background, I strive to take the stigma out of seeking psychological services, and look to reinforce those wanting to make positive changes in their lives. I believe through my warm, empathetic, and respectful manner, my clients learn how to engage in fuller, and more meaningful lives.
Educational Background
Dr. Aragon received his doctorate degree in clinical psychology from Nova Southeastern University. He has worked in a variety of settings prior to coming into academia, including continued work in his private practice, as well as involvement with inpatient psychiatric facilities. Working as as staff psychologist, Dr. Aragon has provided mental health court evaluations as well as competency evaluations at 3 settings during the pandemic. He has also worked directly in geriatric rehabilitation facility settings, providing therapy and assessment to residents and patients. Dr. Aragon's experience in both inpatient and outpatient settings remain a crucial component to his training of doctoral students.
In 2021, Dr. Aragon also completed his Master's of Business Administration in Healthcare Administration from Florida Tech. He has described this degree to aid in the running of his own business, as well as how it informs his coursework and guidance of early career psychologists and students. He has also mentioned endeavors to seek board certification in clinical psychology down the road.
Professional Experience
Dr. Aragon has served in the community as past president of the Indian River/Brevard County chapter of the Florida Psychological Association. Currently, he works with a variety of clinical needs, ranging from adjustment difficulties to clinical depression. He also has thorough experience in the treatment of anxiety, and substance abuse and treatment. Dr. Aragon works primarily with adults and adolescents, and provides individual, family, and couples-based therapy. He has described his own theoretical orientation as stemming from the interpersonal model, focusing on here-and-now strategies to circumvent tangible difficulties in an individual's life. Cognitive Behavioral Therapy is also a primary influence for treatment.
Current Courses
Lifespan and Development
Clinical Skills
Substance Abuse and Treatment
Internship Preparation
CV and Cover Letter preparation
Pre-Practicum
Group Therapy and Practice
Administration of Mental Health
Selected Publications
Aragon P.J. (2018). Why we do what we do: A commentary on the implications and considerations of substance (Ab) use. International Journal of Psychology & Behavior Analysis 4: 138.
Aragon, P.J. (2016). Empathy-motivated forgiveness: The influence of
empathy, prior experience, and contextual Factors in route to forgiveness of a transgressor. International Journal of Psychology & Behavior Analysis, 2: 220.
Research
Substance abuse and treatment remains a solid area of focus and research for Dr. Aragon. Additionally, work with empathy and forgiveness, as well chronic mental illness are areas of interest as well.
Dr. Aragon has also been integral in the formulations and management of the Integrated Behavioral Health area of emphasis. Hospital and clinical psychology overlap remains an area of ongoing change within the field, and helping out students get exposure to this platform remains a strong push for this program.
Dr. Aragon currently manages the Winter Haven Hospital Foundation grant, assisting students to work hand-in-hand with medical residents stationed and Winter Haven Hospital.