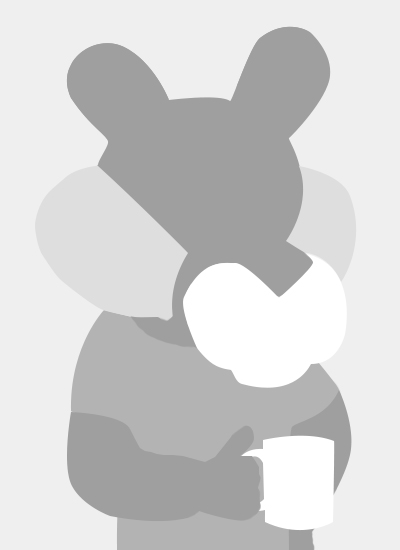 Danita Berg
Assistant Professor | School of Arts and Communication
Online Chair | Liberal Studies
Contact Information
Personal Overview
Danita Berg is an Assistant Professor of Communication and Humanities and the Online Department Chair of Liberal Studies at the Florida Institute of Technology. Previously she was the English Department Chair at Full Sail University, and also an Assistant Professor of Writing at Oklahoma City University, where she directed the Red Earth Low-Residency MFA in Creative Writing program.
She has published creative works in journals such as Redivider, Southern Women's Review, Quay: A Journal of the Arts, Black Market Review, and The Houston Literary Review, among others, as well as several anthologies. Her co-edited book, "Creative Composition: Inspiration and Techniques for Writing Instruction," was lauded by Composition Theorist Patrick Bizzaro as "the best current thinking about Creative Writing Studies and the composition-creative writing connection."
Educational Background
D. English: Composition and Rhetoric, University of South Florida.
The Low-Residency MFA Handbook: A Guide for Prospective Creative Writing Students. Ed. Lori A. May. Bloomsbury Academic, 2011.
MFA in Creative Writing: Goddard College
MA in English/Creative Writing: University of South Florida
BA in English/Creative Writing: University of South Florida
BS in Journalism: Ball State University
Professional Experience
Like many teachers of writing, I believe that all writing is creative writing, an activity that engages the imagination, stirs the passions, exercises critical thinking, fosters new knowledge, and deepens understanding. Having studied, written in, and taught numerous and varied writing genres, I have come to appreciate how important it is that writers experience each of these subjective, intellectual processes as they write in any genre.
I also believe that writing is a social act, not only because it is a means of communicating but also because of the social and intellectual processes involved. For me, writing is a process that allows for discovery, collaboration, critical reflection, and change. Although the wide variety of writing courses I have taught might entail considerable differences in the content that is taught in those courses, the major beliefs I hold about writing provide for a great deal of pedagogical consistency in all my classroom teaching. One of the primary ways the content of one type of writing course differs from another is, of course, in terms of the specific writing genres students are expected to learn and practice.
To each genre, I believe it is important to engage students in critically analyzing distinctive features of a genre, an analysis that involves considering the features in relation to the kinds of writing contexts in which a genre is likely to occur. I find it crucial to students' development as writers that they learn the conventions of the genre in which they are working and how the conventions function within the writing contexts in which the genre is usually found. Understanding the different facets that each genre possesses helps students realize that writing happens in more than just the academic setting, and that communication through the written word is essential to their lives, both personally and in their vocations.
Selected Publications
Creative Composition: Inspiration and Techniques for Writing Instruction. With Lori A. May. Multilingual Matters; May 2015. <http:// http://www.multilingual-matters.com/display.asp?K=9781783093632.>
"Orlando, Bloom." Other Orlandos. Anthology. Ed. Leslie Salas. Burrow Press, August 2017.
"It Is Not Flesh and Blood, But the Heart." Shifts: An Anthology of Women's Growth Through Change. December 2014. MuseWrite Press.
"The Fixer-Upper." Desiring Motherhood: A Special Edition of Literary Mama. October 2014.
Preface. Creative Writing in the Real World: A Reader for Writers. By Shawn Kerivan. Auburn, AL: New Plains Press, 2012. 7. Print.
"Tadpoles." Press Pause Moments: Essays about Life Transitions by Women Writers. Ed. Anne Witkavitch. New Haven, CT: Kiwi Publishing. September 2010.
Selected Presentations
"The Online Workshop: Bringing the Traditional into the Digital Era." Creative Writing Studies Organization Annual Conference, San Antonio, TX, March 2020.
"Vision/Revision: Performing Creative Writing Genres in the Composition Classroom." Co-Chair. College English Association Annual Conference, New Orleans, LA, March 2019.
"Speaking New Languages: Interdisciplinary Practices in Writing Classrooms." College English Association Annual Conference, St. Petersburg, FL. April 2018.
"Comics, Films, Songs, and More: Multimodality in Creative Writing and Composition Courses." The Association for Writers and Writing Programs Annual Conference, Los Angeles, CA, March-April 2016.
"Low-Residency Approaches to Pedagogical Training and Preparation." The Association for Writers and Writing Programs Annual Conference, Chicago, IL, March 2012.
"From Teen to Tenure: Giving, Receiving, and Making the Most of Peer Review." The Association for Writers and Writing Programs Annual Conference, Chicago, IL, March 2012.
"Using Creative Writing Concepts to Teach Expository Writing." Gulf Coast Association of Creative Writing Teachers. University of South Alabama, Fairhope, AL, April 2011.
"Re-Composing: Integrating Creative Writing into Composition Pedagogy." National Council of Teaching English Annual Conference, Orlando, FL, November 2010.
"But I Don't Belong in the Composition Community—I'm a Creative Writer! Or, Collaboration Between Creative Writing and Composition Pedagogies." Panel Chair. Great Writing: The United Kingdom's International Creative Writing Conference, University of Portsmouth, United Kingdom. June 9-11, 2006.
Recognition & Awards
OCU Center of Excellence in Teaching and Learning Senior Teaching Fellow, 2012.
OCU Center of Excellence in Teaching and Learning Faculty Teaching Academy Certification, 2011.
Joseph Bentley Teaching Fellowship Award, USF Department of English, 2006.