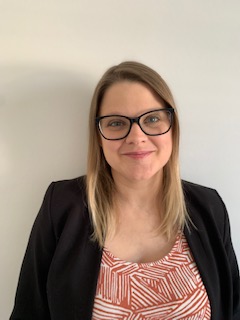 Melissa Borgen
Assistant Professor | Biomedical Engineering and Science
Contact Information
Educational Background
Post-doctoral Fellow, The Scripps Research Institute - Florida, Advisor: Dr. Brock Grill (2014-2020)
PhD Integrative Biology, Florida Atlantic University, Advisor: Dr. Rod Murphey (2014)
BS Molecular Biology, Florida Atlantic University (2005)
Current Courses
BIO2110 Genetics
BIO5501 Cell & Molecular Biology
BIO4150, BIO5635 Neuroscience
Recognition & Awards
ASCEND post-doctoral fellowship, 2018-2020. The ASCEND Program (Advancing STEM-Community Engagement through Neuroscience Discovery) provides partial stipend support to trainees engaged in community outreach efforts.
Neuroscience Scholar of the Esther B. O'Keeffe Charitable Foundation, 2017-2018
Confocal image selected for the abstract book cover for the 2012 Cold Spring Harbor Axon Guidance, Synapse Formation & Regeneration meeting
NSF GK-12 Research Fellow, Grant No. 0638662, 2010-2012
Research
What are the molecular mechanisms responsible for building and maintaining a functioning nervous system? Great strides have been made in the neuroscience field to identify molecules that regulate synapse formation. Synapse formation consists of several steps including axon outgrowth, target recognition, axon termination, synaptic assembly, and the final step, synapse maintenance. In addition to concluding the formation process, synapse maintenance is critical throughout an animal's lifetime in order to retain circuitry and allow for synaptic plasticity. Understanding the molecular mechanisms and regulation of synapse formation and, especially, synapse maintenance, is critical, as synapse destabilization is an early hallmark of several neurodegenerative diseases, including Alzheimer's disease. The molecular and cellular mechanisms of synapse formation and maintenance are complex. Indeed, we lack a clear understanding of how the molecular mechanisms of formation and maintenance differ, even when the same molecules are at play in both scenarios.
The goal of the Borgen Lab is to use genetics, cell biology, and live-imaging to study the intracellular molecular mechanisms that influence synapse maintenance and neurodegeneration using the C. elegans model system. Identifying new molecules that are part of the complex signaling processes that regulate synapse maintenance will be critical for developing future diagnostic and therapeutic targets for neurodegenerative diseases. C. elegans is a powerful genetic model system that is well established for studying synapse formation and maintenance. Importantly, C. elegans is a student-friendly model system. It has fast generation times and a simple and completely mapped nervous system consisting of 302-neurons. Additionally, previous work, including my own, shows that pharmacological treatment can impact synapse maintenance in C. elegans. This opens up future possibilities of using C. elegans to screen potential therapeutic compounds that affect synapse maintenance.