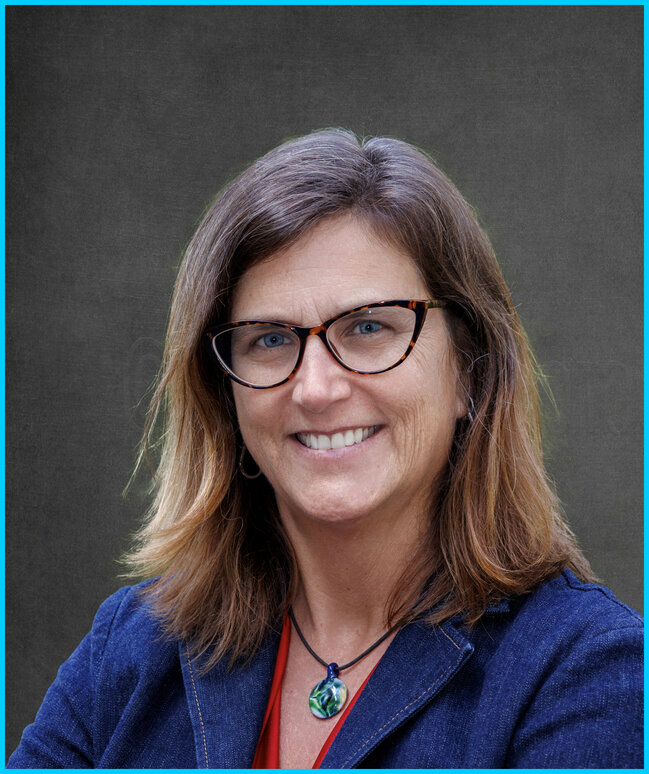 Nancy Garmer
Interim Dean | Library
Librarian
Program Coordinator, QEP II: Cultural Competency Certificate
Contact Information
Personal Overview
(she/her/hers)
Ms. Garmer's focus in libraries is the advancement of enhanced user experience for campus constituents to create an inclusive and welcoming environment and provide an expansive array of services and academic resources for every library user at every library service point.
The Library's role in teaching information literacy skills, embracing new technologies, and creating spaces to support evolving learning models and digital scholarship is crucial to student success.
Educational Background
Master of Arts, Library and Information Science, 2007
University of South Florida - Tampa, FL
Bachelor of Science, Journalism, 1990
University of Florida - Gainesville, FL
Professional Experience
Interim Dean of Libraries, Evans Library, Florida Institute of Technology, May 2022 - Present
Assistant Dean, Head of Public Services, Evans Library, February 2015 - 2022
Program Coordinator, Florida Tech Quality Enhancement Program (QEP II): Cultural Competency Certificate, May 2020 - Present
User Experience (UX) Training Consultant, Qatar National Library (QNL), May 2017 and October 2017
Director, Port St. John Public Library, 2013 -2015
Brevard Public Libraries, 2006 - 2015
Northeast Library Information Network (NEFLIN) Member, Board of Directors, September 2022 - Present
Florida Tech Title IX, Advisor, December 2021 - Present
Title IX Appeals Officer, August 2022 - Present
Florida Tech University Diversity Council, August 2022 - Present
Honors College Faculty Fellow, May 2020 - Present
Current Courses
USF Ethical and Inclusive Leadership Certificate program - Current
Selected Publications
Garmer, N. (2019). Signature Sustainability Earth Day Dish. In R. Pun & G.L. Shaffer (Eds.), The Sustainable Library's Cookbook (pp. 121-122). Association of College and Research Libraries.
Richardson, P., Garmer, N., Mahaney, E., Petrillo, L., & Weber, R. (2016). What We Know: Planning, Implementing, and Assessing a Media Literacy-Themed Summer Camp. The Journal of Research on Libraries and Young Adults, 7(3), 1-14. http://www.yalsa.ala.org/jrlya/wp-content/uploads/2016/11/Richardson_What-We-Know_Final.pdf.
Recognition & Awards
Diversity, Equity and Inclusion in the Workplace Certificate, March 2022
Outstanding Educational Event 2019-2020 for the African American Read-in presented by Florida Tech Student Life.
The Office of International Student & Scholar Services and the International Student Service Organization Award of Excellence, 2017-2018.
Brevard County Executive Leadership Institute Graduate, 2011 - 2012
Professional Organizations: