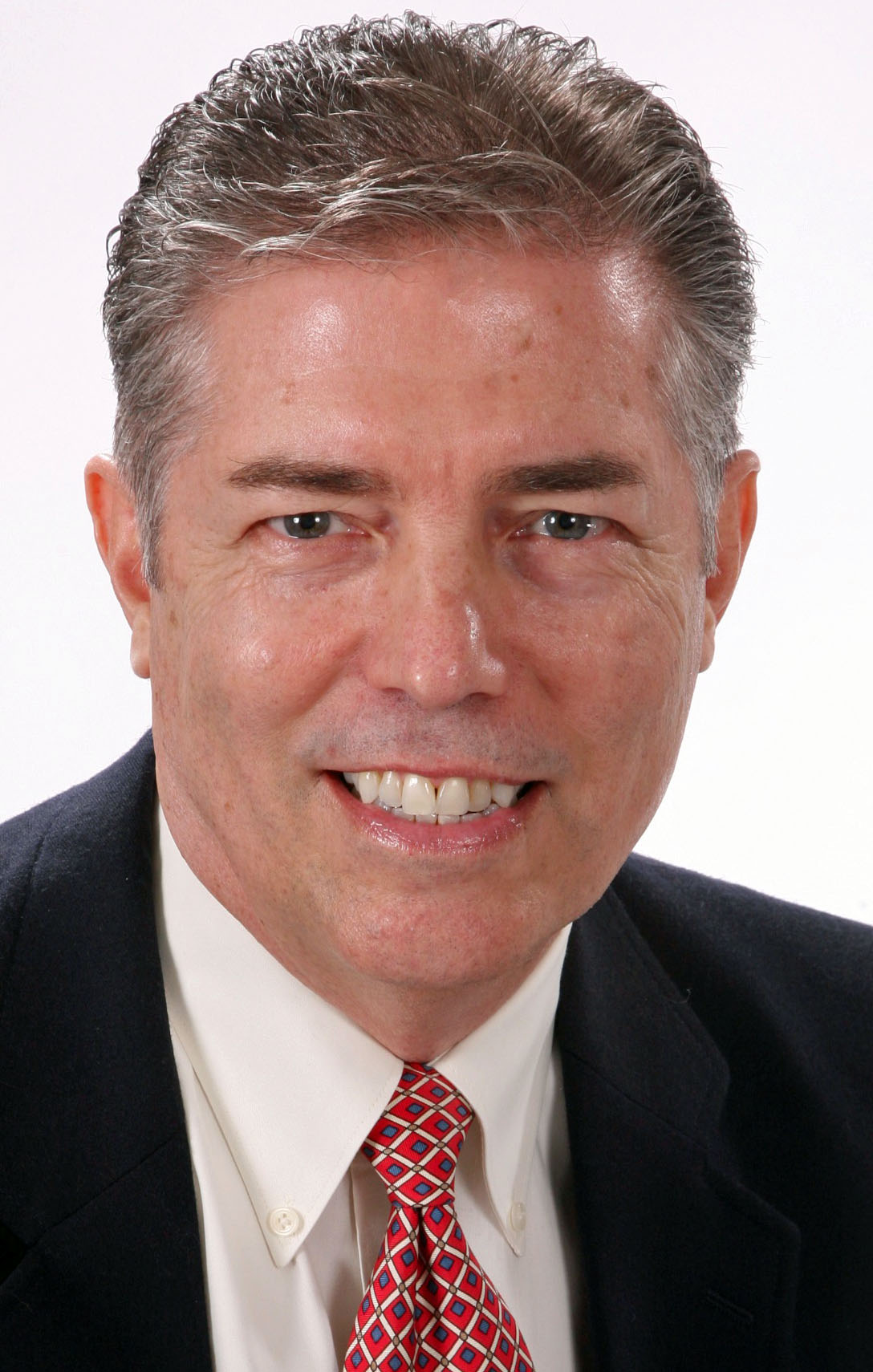 Dennis Matula
Adjunct Faculty | Mechanical and Civil Engineering
Contact Information
Personal Overview
Dennis L Matula, PE, has a unique blend of engineering, management, and business experience. He has over forty-seven years of experience in engineering, project management, design, and management from the corporate world of the Fortune 100 companies: Johnson Wax, 3M, and Pillsbury; to the entrepreneurial start-up of his own architectural engineering firm. He was hired to start-up the MEP (Mechanical, Electrical, Plumbing, and Fire Protection) divisions of three nationally ENR ranked A/E firms as the Professional of Record, POR. He has earned an outstanding reputation from his peers for leading multi-discipline teams, mentoring staff, and providing design leadership to the World's largest retailers and restaurateurs. He developed a unique nomograph on "Maximizing Productivity in Prototype Building Design".
Mr. Matula is a licensed professional engineer, PE, in 42 states (16 active states), Washington, DC, and Puerto Rico, providing architectural engineering services for Restaurant, Retail, Hospitality, Assembly, Government, Industrial and Office Buildings. Mr. Matula has been the engineer in responsible charge of the design of over 3,000 projects since 1998 totaling over 23 million square feet of space, and worth nearly $ ½ billion in construction costs. He is a published author and subject matter expert on restaurant design.
Mr. Matula was originally licensed in 1976 and is a NCEES certified Model Engineer since 1999. He is an Accredited Professional, LEED AP, of LEED, "Leadership in Energy and Environmental Design" through the United States Green Building Council, USGBC, 2004.
His list of A/E projects is a Who's Who including Wal-Mart to Starbucks, and Applebee's to Walt Disney World. He is a Green Sustainable Design Accredited Professional, LEED AP, and provides forensic level consultation to the legal profession. Notable projects include the world's largest entertainment McDonald's in Orlando, Bio-gasification Plant Designs, Marquee restaurants from NYC to LA., and hundreds of franchise restaurants.
Educational Background
Bachelor of Mechanical Engineering, BSME,
University of Minnesota, Mpls, MN May 1972
Professional Experience
Professional Forensic Expertise
Engineering services for Restaurant and Hospitality kitchen designs with forensic expertise in Indoor Air Quality, IAQ; Mold and Moisture Assessments; Dehumidification concerns; HVAC design; Air Balance and Building Pressurization; Grease Hoods and Ventilation Exhaust Systems; Make-up Air Equipment and Distribution; Hood Fire Suppression Systems; Plumbing Design issues; Gas Piping design; Grease Traps and Interceptors; and System Operations and Maintenance, O & M, of the Building Engineered Systems. HVAC Systems include DX refrigerant and Chilled Water Systems; Steam and Hot Water Heat; Gas-fired Heating, and Boiler Plants.
Professional Building Design Experience
Retail
Wal*Mart SuperCenters (Sealed 107 units in 37 States) Prototypical Buildings in 000's SF: 142,145,172,173,192 (Approx 25 MM SF Total) - MDQA Review Process, CAD Repository, CAD Stds-Uniform Drawing System, UDS, Change Mgmt System, and Proto Development Team Management
Home Depot (8) Sears-Garden Repair Centers (8) Circuit City (5) K-Mart (3) Lowes (3)
Albertson's-Grocery and C-Stores (15) Williams Communication POP Centers (5) Dollar General (5) CVS (3) Puerto Rico fire water reservoirs and on-site emergency power
Lowes, PR – Design 250,000 Gal underground fire water and pump house
Orlando Square 160,000 SF Mall Poinciana Place Mall Renovation Strip Malls (5) Staples (5)
AmSouth Banks (79) M&J Banks (5) Advance Auto (17) Family Dollar (9) Medical Offices (3) Office Condominiums (4) Shoppes at the Fountains mall
Restaurants
Chili's (40) Proto 10.6 Update,UDS System Big Bowl (8) McDonald's (250) Chipotle (3)
World's largest entertainment McDonald's Orlando, FL 5 Guys (3) Bar Louie (4)
Chick-Fil-A (40) Bahama Breeze-Proto Review Cheeseburger in Paradise-Proto
Red Lobster (8) Longhorn Steakhouse (34) Schlotzsky's (6) Carl's Jr. (22)
Fogo de Chao (3) Pizza Hut (39) Bob Evans-Proto Value Engineering Whataburger-Proto Development Martini Park (2) Applebees (17) Bennigan's (3) Backyard Burger (9) Nestles (7) Popeye's (19) Fox Sports (1) Jack-in-the-Box (5) Starbuck's (21) Quiznos (19) Waffle House (14) Panera Bread (37)
Pollo Tropical LEED-Gold UCF campus UCF Student Union food court (6)
Hospitality
Hyatt Grand Cyprus Fairfield Inns Renaissance Hotels Prime Wellesley Inns Sheraton Suites Tampa Grand Beach – St Thomas Island Marriott Hotels HMS Host Travel Centers Numerous ADA Compliance Upgrades Orlando North Hotel indoor fountain
Sanford International Airport expansion ($60M)
Entertainment:
Seaworld Orlando 60,000 Gal Mammal Pool Walt Disney Epcot Shark Tank DeBary Splash Park
Ballpark Village (Cleveland Baseball team) Goodyear, AZ Design Charette
Walt Disney World Resorts Entry Guard House (7) GES Exposition Services (2)
Government and Utilities
Waste Water Treatment Plant Audits (2) City-wide Power Sub-Station Triennial Audits
DeBary, FL Fire Station DeBary, FL Police Station
Energy Audits
Westinghouse Electric HQ (3 bldgs – 840K SF) Cranberry Township, PA – ASHRAE Level 2
Intercontinental Hotels (7) Aquarius Casino Resort (Vegas) Paramount Hotel (NYC)
Carlton Worldwide Travel Call Centers (6)
University Campus 11 Audits (7 MM SF total) includes Tuskegee University, Tuskegee, AL
Petroleum and Convenience Stores
Car Spa (5) 7-11 Fuel/Convenience Stores (25) Racetrac/Raceway C-Stores (15)
Airport Car Rental/Service Centers (Fuel/Wash) - Avis, Hertz, National
Jack-in-the-Box Co-brand Fuel (3) E85 Fuel Plaza's (4) E85 Terminal Rail Depot
Assembly
The Harbor Cottage Grove, MN (40K SF) First Baptist Keller, TX (35K)
Morningstar Baptist E. St. Louis (28K) Treitsch Memorial Flower Mound, TX (26K)
Gateway Church Southlake, TX (40K) LDS Meeting House (4)Mexico Jain Temple (3K)
First Baptist Windermere, FL Grace Church Melbourne, FL (15K)
YWAM –Youth with a Mission Campground and Mission Base (11 Bldgs)
Primrose Schools (15) TX, GA, AL, FL, NC Deltona Middle Schools ADA Upgrades (3)
Ivy Hawn Charter School (67.5K) Lk Helen, FL
Central Plant Engineering and Capital Equipment
Boiler Plant Design School Energy Studies/Surveys/Payback Studies
100,000 SF Warehouse Expansion Boilers, Chillers/ Towers, Incinerators
Wet Scrape Incineration Systems Trim/Waste Collection Systems/Cyclones/Bag House
Industrial Process Ovens/Curing 3M Warehouse Rack System Task Force
Railroad Unloading/Resin Silos/ Bulk Liquids OSHA Reporting/Effluents
CO2 Fire Systems/Industrial Sprinklers Black-Clawson Electro-Drive School
Honeywell Microprocessor School Power Factor Correction Capacitors
MaxWest Biogasification Plant, Plymouth, ME (20K)
Packaging Engineering
Pressure Packaging (Johnson Wax) Corrugated Container School Case Packers Palletizers Carton Formers Form & Seal Films(Differential Slip) Date Coders, Inserters Material Handling Systems Line Layouts Box Makers/Hot Melts Slow-Motion Video Analysis
Certified Professional: CP-P/MH (expired) "Packaging and Material Handling"
3M Company Division Experience
Problem solver to multiple corporate divisions
Decorative Products-Woodgrain/Coatings Traffic Control-Reflective Coatings
Industrial Specialties-Adhesives Commercial/Industrial Tape-Tapes
Medical Products-Bone Castings Surgical Products-Sterile Wraps
Packaging Systems-Banding Micrographics-Microencapsulation
Visual Products-Optics/Projectors Carbonless Paper-Paper Mfg.
Current Courses
ENM 5200 Grad Project Management
ENM 4200 UG Project Management
CSE 4410 UG Project Management
ENM 5420 Grad Technology Commercialization Strategies
CON 3002 Building Mechanical and HVAC Systems
Selected Publications
Publications
"Air Balance Fundamentals for the Modern Restaurant"
Engineered Systems Magazine January 2003
"Seeing Through the Fog" –Moisture Issues in Hospitality Kitchens"
Engineered Systems Magazine May 2003
"Breeding Mold and Moisture Adversely Impact the Hospitality Industry"
Florida Hotel & Motel Journal May 2003
White Papers
"Analysis of Florida's Economic Development of Renewable Energy"
"Maximizing Productivity in Prototype Building Design" - Nomograph
"High-Speed Slow-Motion Video Analysis in the Packaging Industry"
Recognition & Awards
Certifications
1. LEED AP - United States Green Building Council: Accredited Professional
"Leadership in Energy and Environmental Design", 2004
2. C.P.D. Certified by ASPE as a Certified Plumbing Designer, 2002-2008 (expired)
3. NCEES Certified - National Council of Examiners for Engineering and Surveying
National Model Licensed Engineer, Since 1999
4. CP-P/MH Certified Professional: "Packaging and Material Handling" (expired)