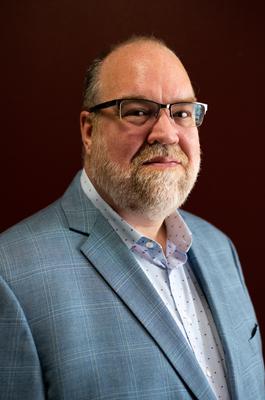 David McMahan
Adjunct Faculty | School of Psychology
Vice President for Student Affairs and Dean of Students
Contact Information
Personal Overview
While never having taken the bar due to a desire to return to his work in Student Affairs, Mr. McMahan graduated near the top of his class from law school and was able to practice criminal law in Tulsa County, Oklahoma, under a limited license as an intern in the Criminal Division of the Office of the Tulsa County District Attorney. Through this experience prosecuting misdemeanor criminal cases such as motor vehicle moving violations, animal abuse, petty theft, illegal drug and paraphernalia possession, solicitation, and spousal abuse/ domestic battery, and due to his work with college students alleged to have violated various laws, Mr. McMahan has maintained an interest in the law and its application in both criminal matters and civil issues.
Having been appointed here by the Chief Judge of the Eighteenth Judicial Circuit Court of Florida to serve as a volunteer Guardian ad Litem in Brevard County, Mr. McMahan currently serves as an advocate before the court and in the community for abused, neglected, and abandoned children. By assisting children who are part of his caseload in expressing their needs and wishes, Mr. McMahan is able to address the child's physical, educational, mental, emotional, social, and legal needs.
Mr. McMahan has now been able to serve as an adjunct faculty member at four higher education institutions helping students explore aspects of the criminal justice system in introductory courses.
Mr. McMahan moved to this area to join the Florida Tech family together with his wife, Selda Vasquez-McMahan, at the end of the Spring 2022 term. He enjoys cooking, 70s music, exploring new cultures and communities, and is trying to figure out shore fishing here.
Educational Background
Juris Doctor with Honors with a concentration in Appellate & Trial Law
President, The University of Tulsa Trial Lawyers' Association (T.U.T.L.A.)
Co-Chair, University of Tulsa Board of Advocates
Pupil, W. Lee Johnson Chapter, American Inns of Court
Trial Lawyers' Award, University of Tulsa College of Law McAfee & Taft
Faculty Honor Roll & Dean's Honor Roll, University of Tulsa College of Law
University of Tulsa College of Law, Tulsa, OK (with honors)
Bachelor of Science in Sociology, Minor in Psychology
University of Houston – University Park, Houston, TX
Professional Experience
As noted above, Mr. McMahan has served as a county criminal court prosecutor through a limited license and under the supervision of an Assistant District Attorney. McMahan has also been certified/trained in many aspects of the law such as Title IX, ADA/504, and FERPA, as well as in mediation and arbitration alternative dispute resolution approaches over his 25-plus years in higher education administration.
Current Courses
SOC 1551: American Criminal Justice