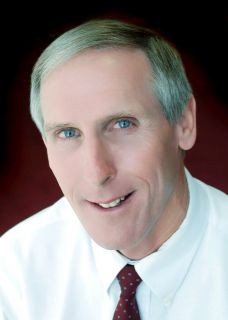 Tim Muth
Instructor | Nathan M. Bisk College of Business
Contact Information
Educational Background
Tim earned a BS degree in Accounting and Finance from Florida State University and an MBA degree from Wake Forest University.
In 2010, Tim earned the Certified Global Business Professional (CGBP) designation. The CGBP demonstrates proficiency in both knowledge of and experience in international business. In addition, over the past three years, he has participated in faculty development trips to Sub-Saharan Africa, South American, Eastern Europe and Turkey. In his professional career, Tim spent a significant portion of his career working in various Asian and European countries.
Professional Experience
He has over 25 years senior management experience in the semiconductor industry with Intersil Corporation, Harris Corporation, and Conexant Systems Inc. He has extensive international experience and a broad business background managing marketing, business development, and supply management organizations. At the beginning of his professional career, Tim was a Certified Public Accountant with a large multinational accounting firm.
Additional Duties
He is active in numerous non-profit organizations and is currently, on the board of directors of the Women's Business Center at Florida Tech and several other organizations. Tim has been teaching Junior Achievement courses in local elementary, middle, and high schools for over 20 years. For the past several years, he has served as a judge for the high school Ethics and Business Plan competitions held at Florida Tech. He travels to Haiti frequently to perform educational related volunteer work in several remote Haitian villages.
Current Courses
Global Business Perspectives,
International Business which incorporates the X-Cultural Project (a cross cultural business project)
Personal Financial Planning
Foundations in Creativity, Innovation, and Entrepreneurship I and II
Recognition & Awards
He joined the Nathan M. Bisk College of Business in 2007. Tim teaches International Business, Creativity & Innovation, and Personal Finance courses. In addition, he developed and teaches several courses in Florida Tech's online MBA program.
In 2022/2023, Tim won Florida Tech's Kerry Bruce Clark Award for Excellence in Teaching. He was awarded the Student Government Association's Professor of the Year (College of Business) in 2020/2021 and 2019/2020. In 2011, Tim received the Phi Eta Sigma award for Excellence in Teaching. Tim received the 2016 Teacher of the Year award from the Nathan Bisk College of Business.