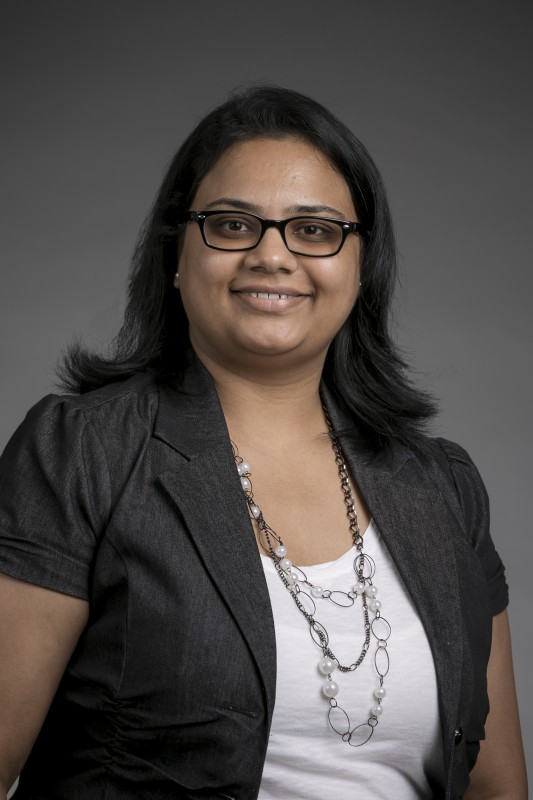 Jignya Patel
Assistant Professor | Nathan M. Bisk College of Business
Contact Information
Personal Overview
Jignya Patel joined the Florida Institute of Technology in 2015 as an assistant professor of Information Systems. She holds an MBA from the University of North Alabama and a Ph. D from the University of Memphis in the area of Management Information Systems. She is the director of the Business Applied program at the Nathan Bisk College of Business and is the chairperson of the FIT Institutional Review Board.
Her research interests are in the area of unintended or negative effects of IT use on individuals. Her publications have appeared in journals such as Information Technology & People and Journal of Information Technology Management. She has also presented her research at prestigious conferences such as International Conference on Information Systems, American Conference of Information Systems, and Southern Association for Information Systems.
Current Courses
Management Information Systems
IT Project Management
ERP Systems
Business Analytics and Intelligence
Selected Publications
Research Publications
Prasarnphanich, P., Janz, B., and Patel, J. (2016), "Towards a Better Understanding of System Analysts' Tacit Knowledge: A Mixed-Method Approach" Journal of Information Technology & People, 29(1), pp. 69-98.
Poston, R., Patel, J., and Dhaliwal, J. (2014), "Monitoring for Testability throughout the SDLC," Journal of Information Technology Management, 25(3), pp. 31-40.
Conference Publications
Rayburn, S., and Patel. J. "Developing and Deriving Value from Big Data Analytics Capabilities." (2020). Proceedings of Southern Association of Information Systems, Myrtle Beach, South Carolina
Berger, C. and Patel, J. "Understanding the Dual Effect of Recommendation Agents on Their Continuance Usage Intentions" (2020) Proceedings of Southern Association of Information Systems, Myrtle Beach, South Carolina
Weng, Q. Wendy W., and Patel, J. "Exploring the Formation of IT Identity: A Technology-Value Fit Model." (2019). Proceedings of Twenty-Fifth American Conference of Information Systems, Cancun, Mexico, pp. 1-10
Patel, J., Poston, R., and Dhaliwal, J. (2017) "A Workaround Model for Competent Project Managers using Agile Development in a Traditional Organization", Proceedings of Thirty Eights International Conference of Information Systems, Seoul, S. Korea, pp. 1-14
Patel, J., Poston, R., and. Tymchenko, Y. (2016) "Making Sense of Resistance to Agile Adoption in Waterfall Organizations: Social Intelligence and Leadership", Proceedings of Twenty-Second American Conference on Information Systems, San Diego
Kettinger, W., Patel, J., and Ryoo, S. (2013), "The potential impacts of electronic onboard recording devices on truck driver's workload and turnover," Proceedings of The Eighteenth International Symposium on Logistics, Vienna, Austria, pp 708-714
Patel, J., Kettinger, W., and Ryoo, S. (2013), "Applying the Job Demand-Resource Theoretical Framework to Better Understand the Stress Inducing and Reducing Aspects of IT in Jobs," Proceedings of the 2013 annual conference on Computers and people research, Cincinnati, Ohio, pp. 179-184
Patel, J., Kettinger, W., and Ryoo, S. (2012), "Theorizing the Dual Role of Information Technology in Technostress Research," Proceedings of the Eighteenth Americas Conference on Information Systems, Seattle, Washington, Paper 12
Poston, R., Patel, J., and Dhaliwal, J. (2012). "A Software Testing Assessment to Manage Project Testability," Proceedings of the European Conference on Information Systems, Barcelona, Spain, Paper 219