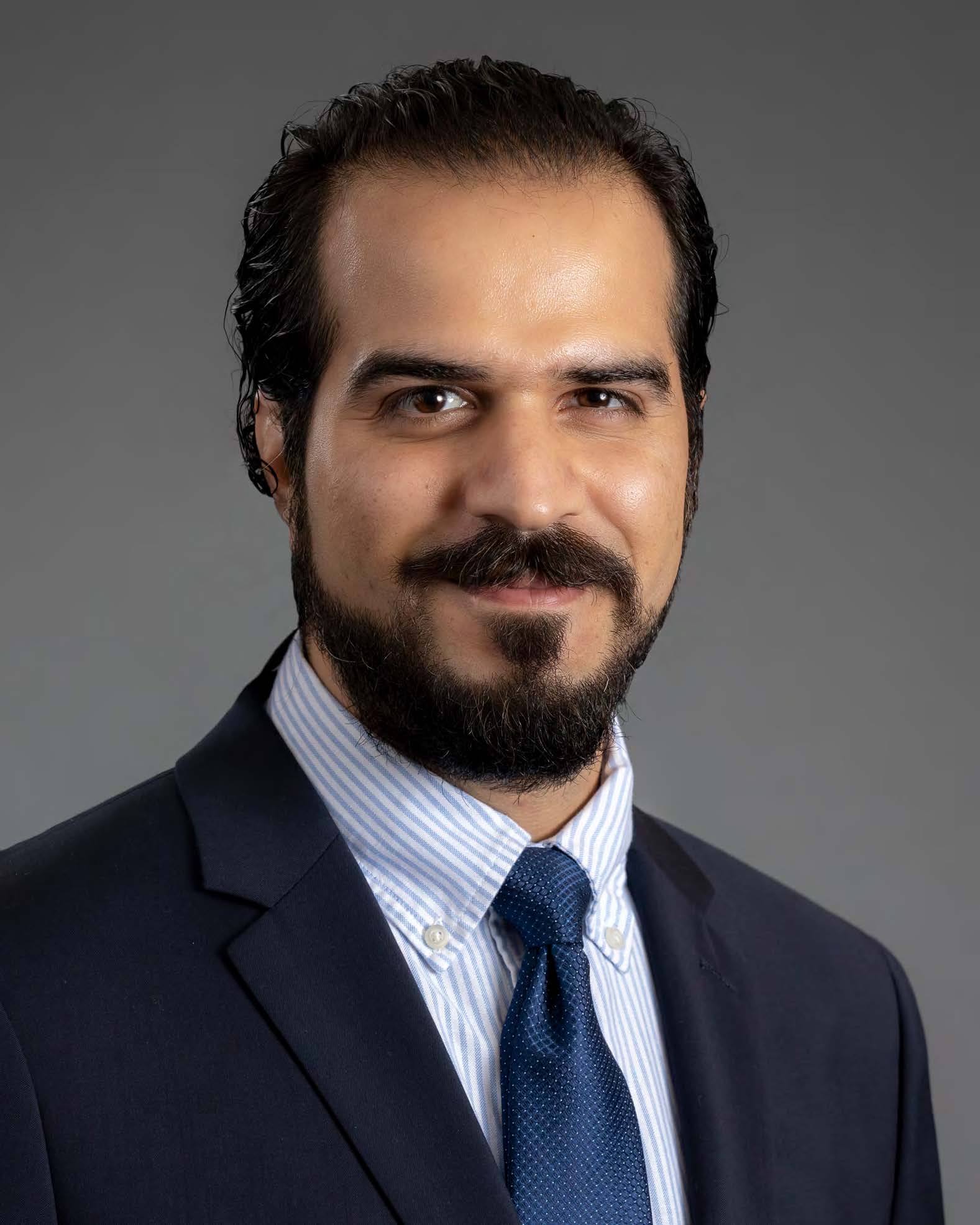 Sayed Ehsan Saghaian
Assistant Professor | Mechanical and Civil Engineering
Contact Information
Personal Overview
Dr. Saghaian's research is centered on enhancing advanced manufacturing technology such as the laser powder bed fusion method by conducting experimental and computational research on high-performance materials such as metals and polymer composites to design and develop products for the medical, aerospace, electronic, and transportation sectors.
Educational Background
Ph.D. in Mechanical Engineering, University of Kentucky, 2021
B.Sc. in Mechanical Engineering, Isfahan University of Technology, 2013
Professional Experience
Assistant Professor, Florida Institute of Technology, 2022 - Present
Research Scholar, Additive Manufacturing center at UofL, 2021 - 2022
Current Courses
MEE 2081 – Applied Mechanics: Statics
Recognition & Awards
Awarded a seed grant from NASA Glenn Research Center for a project entitled "Database for AM of SMAs"
Research
Additive Manufacturing
Composition-Process-Microstructure-Performance relationship
Advanced Material Characterization
Shape Memory Alloys
Computational Analysis