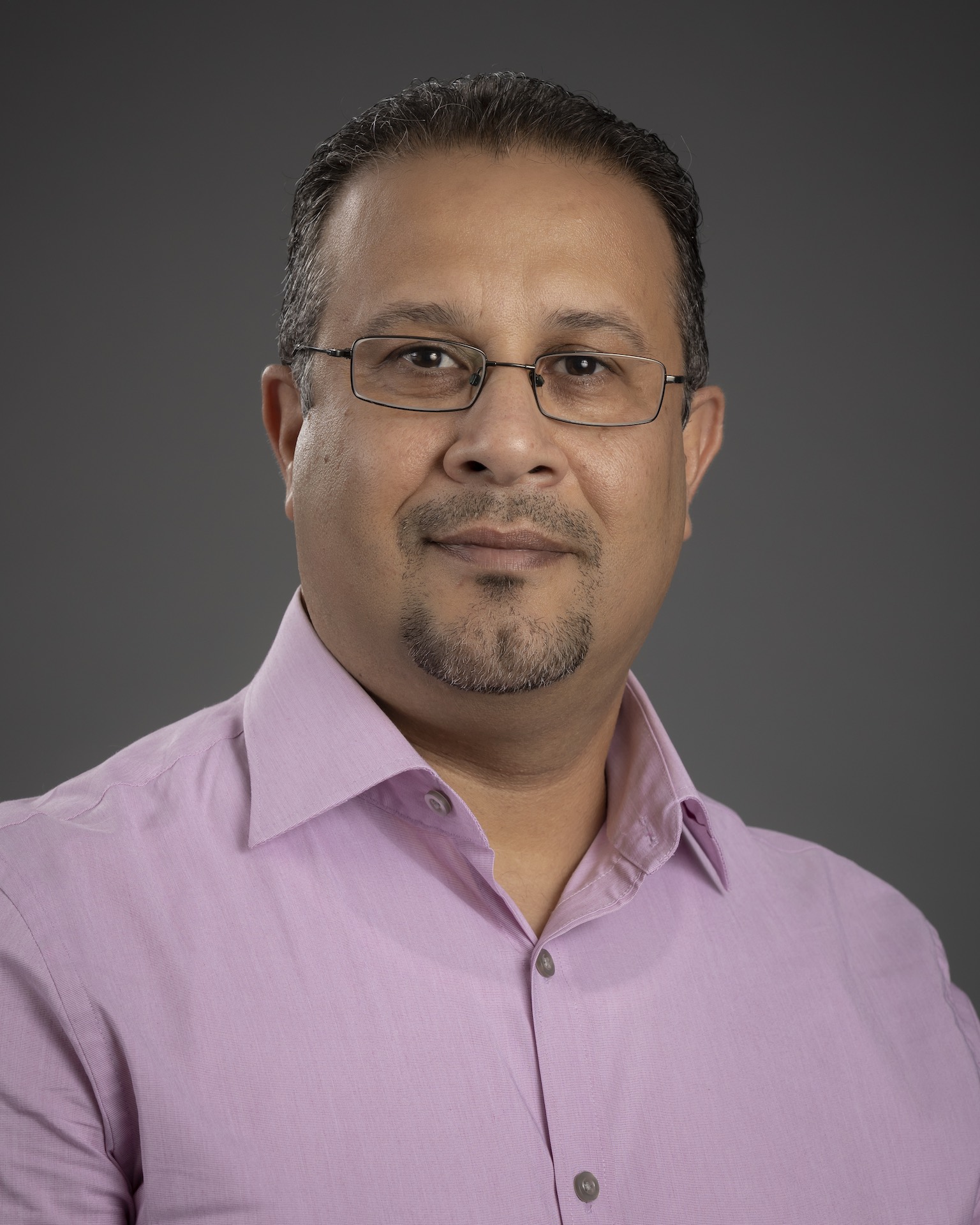 Khaled Slhoub
Assistant Professor | Computer Engineering and Sciences
Contact Information
Personal Overview
Dr. Khaled Ali Slhoub (pronounced Sal-houb) is an Assistant Professor in the Department of Computer Engineering and Sciences at Florida Institute of Technology. He received his Ph.D. in Computer Science from Florida Institute of Technology in the USA, where his research was on developing a standard framework for formalizing the analysis process of agent-based systems. Dr. Slhoub obtained his M.Sc. from the University of New Brunswick in Canada and his B.Sc. from Benghazi University in Libya. His main research interests are software engineering (software requirements, software testing and quality) and multi-agent systems. Currently, he is focusing on studying and analyzing the quality of existing agent-oriented methodologies in order to provide unified agent-oriented development approaches that can deliver practical means in industrial settings. He is also working on developing a framework to enable understanding and flagging disruptive behavior of distributed social agents (bots) in social networking platforms. In addition, Dr. Slhoub's research is focused on finding effective testing approaches to verify autonomous systems. He attempts to detect ways to verify the irregular behavior of agent-based systems.
I am currently accepting new graduate students (Masters and Doctoral) for the Spring and Summer of 2023. Please reach out to me if you are interested and have SE/CS/CIS or other related background.
Educational Background
Ph.D., Computer Science, Florida Institute of Technology, USA 2018
M.Sc., Computer Science, University of New Brunswick, Canada 2008
B.Sc., Computer Science, University of Benghazi, Libya 1999
Current Courses
Fall 2022:
(CSE 3411) Introduction to Software Testing
(CSE 5425) Advanced Software Testing
(CIS 5210) Database Systems
Previously Taught:
Software Engineering, Software Testing, Advanced Software Testing, Database Systems, Software Quality and Metrics, Software Development, C++ Programming, Data Structures in C, OOP Concepts (Java), Introduction to Computer Science, Introduction to Computer Programming, Operating Systems, Concepts of Programming Languages, Computer Disciplines and Careers, and Introduction to Engineering
Selected Publications
F. Alsuliman, S. Bhattacharyya, K. Slhoub, N. Nur, & C. Chambers, "Social Media vs. News Platforms: A Cross-analysis for Fake News Detection Using Web Scraping and NLP", In Proceedings of the 15th International Conference on PErvasive Technologies Related to Assistive Environments (PETRA '22), Association for Computing Machinery (ACM), USA, 190–196, 2022.
B. Wood & K. Slhoub, "Detecting Amazon Bot Reviewers Using Unsupervised and Supervised Learning", (Conf Best Paper Award ), 2022 IEEE World AI IoT Congress (AIIoT), pp. 01-08, 2022.
K. Slhoub, F. Nembhard & M. Carvalho, "A Metrics Tracking Program for Promoting High-Quality Software Development", IEEE SoutheastCon2019, pp. 1-8, 2019.
K. Slhoub, M. Carvalho & F. Nembhard, "Evaluation and Comparison of Agent- Oriented Methodologies: A Software Engineering Viewpoint", IEEE SYSCON2019), 2019.
K. Slhoub & M. Carvalho, "Towards Process Standardization for Requirements Analysis of Agent-Based Systems", Advances in Science, Technology and Engineering Systems Journal, June 2018.
K. Slhoub, M. Carvalho & W. Bond, "Recommended Practices for the Specification of Multi-Agent Systems Requirements", 8th IEEE Annual Ubiquitous Computing, Electronics & Mobile Communication Conf. (IEEE UEMCON 2017), Columbia University, NY, USA, Oct 2017.
Khaled Slhoub, "A Software Quality Resource Tool That Improves Quality Management of Scaled-Down Development Environments", Proc. 11th IASTED International Conf. on Software Engineering (IASTED SE 2012), International Association of Science and Technology for Development (IASTED), Crete, Greece, June 2012.
Khaled Slhoub, "A Strategy That Improves Quality of Software Engineering Projects in Classroom", Proc. 10th International Arab Conf. on Information Technology (ACIT), University of Benghazi, Libya, Dec 2010.
Khaled Slhoub, "Managing Software Quality in Educational and Small Business Environments (Poster)", Proc. 4th Annual Research Exposition on Information Technology (UNB CS), University of New Brunswick, Faculty of Computer Science, Fredericton, Canada, April 2007.
Research
Software Engineering

Software Testing
Software Requirements
Software Quality and Metrics
Reverese Engineering
Web Engineering

Software Bots and Misinformation
Multi-Agent Systems
Agent-Oriented Software Engineering (AOSE)