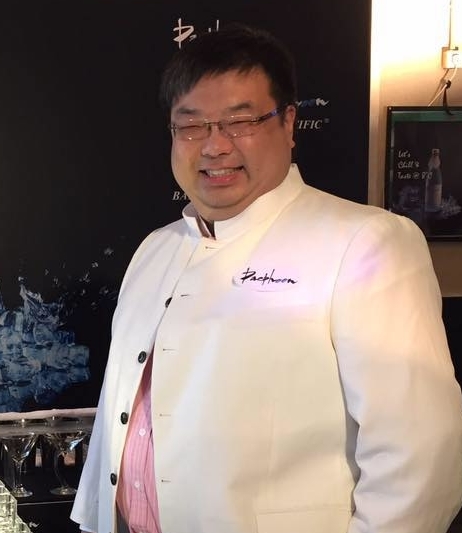 James Wong
Adjunct Faculty |
Contact Information
Personal Overview
James Wong is the Executive Director of the Chinney Group. The Group's four publicly listed Hong Kong subsidiaries: Hon Kwok Land (0160.hk), Chinney Investments (0216.hk), Chinney Alliance (0385.hk), and Chinney Kin Wing (1556.hk) are focused on high-tech Engineering and Real Estate. The businesses range from building their own 80-storey Hon Kwok Tower in Shenzhen to developing and operating Hong Kong's largest data center to installing the air traffic control radar at the Hong Kong Airport. This 2900+ person family business was founded by his great grandfather in Nanjing in the 1920's to build China's railway system.
Educational Background
University of Washington, BA (Hons) 1984
University of California, Hastings College of Law, JD, 1988
Florida Institute of Technology, MIS, 2007
Professional Experience
Before joining his family business in 2010, James held positions variously as a lawyer on Toyota's eDiscovery team in Torrance, California, and as a tax lawyer at Baker and McKenzie (Los Angeles/Hong Kong) and Price Waterhouse Coopers (San Francisco).
Current Courses
ELA 2601 Law 1
ELA 2602 Law 2
ELA 3001 Legal Aspects of Healthcare Management
BUS 5654 Legal Aspects of Healthcare Management
Recognition & Awards
He served as a delegate to the Chinese People's Political Consultative Conference for Jiangsu Province until 2018.
In addition, he serves on the Board of Trustees of the Florida Institute of Technology where he is an adjunct professor teaching Business and Healthcare Law and was the 2018 Outstanding Alumni Award winner.
Currently he serves as a Global Trustee for the Urban Land Institute, as well as the International Board of the Essec Business School in Paris. He is one of the founders of the Seattle I-District Asian Street Fair (now in its 35th Season) and created Seattle's first-ever Computer Dating Dance in 1983. His MENSA memberships dates from 1980. He has published and spoken widely on subjects including eDiscovery, Social Media Policy in the workplace, China for newbies, and more recently, China and the One Belt One Road Initiative. An opinionated traveller, James ranks among the top 1% of reviewers on TripAdvisor.com