From College Student To Army Officer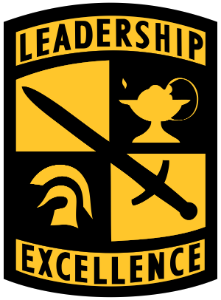 FL TECH Army ROTC provides a premier leadership experience. Add it to your college career at FL TECH or EFSC by joining the Panther Battalion.
Discover Army ROTC
Your passion, determination & commitment put you on the road to becoming an Army officer. Taking this path can result in scholarships & benefits that fully cover your educational costs, followed by service in the Active Army, the Army National Guard or the US Army Reserve.
FL TECH Scholarship Cadets receive payment for tuition & fees annually, $600 for books each semester, and $420 stipend each month from the Army, and housing & meals coverage from the university. (EFSC Cadets typically choose $10k for housing & meals reimbursement.)
Why ROTC at Florida Tech?
Choose Florida Tech if you are interested in a university that champions hard work, determination, innovation and integrity. Also consider the benefits you would enjoy as a Florida Tech ROTC Cadet:
In-demand and demanding academic majors
World-class leadership training
Full tuition scholarship opportunities
Unbeatable location on Florida's "Space Coast"
Faculty and staff vested in your success
Guaranteed employment after graduation
Learn valuable lessons for life and career
Requirements
Demonstrate good character, drive and commitment
Enrollment at FL TECH (or EFSC) as a full-time student on campus
U.S. Citizenship
Maintain passing GPA (2.5 or greater for scholarship or 2.0 or greater for non-scholarship)
Two or more years remaining for your degree (undergraduate OR graduate)
Maintain physical fitness (various Army tests apply at different stages)
Qualify medically through DODMERB (Department of Defense Medical Examining Review Board)