ROTC At Florida Tech
Forging Leaders In Paradise
From College Student To Army Officer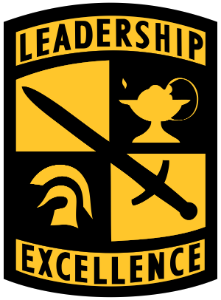 Army ROTC is one of the premier leadership courses in the country. You can make it part of your college curriculum at Florida Tech by joining the Panther Battalion.
Discover Army ROTC
If you have passion, determination and commitment, you're on the road to becoming an Army officer. Meet the requirements listed below, successfully complete the Army's Advanced Camp at Fort Knox, KY, and you could earn a Florida Tech degree at no cost to you. Upon graduation, you will fulfill your commitment as a U.S. Army Officer; either full-time on active duty, or part-time in the Reserves or National Guard.
All Costs Are Covered
The Army ROTC Scholarship pays tuition, fees, $600 a semester book stipend, and a monthly living stipend of $420.
Florida Tech contributes room and board to those on ROTC Scholorship.
Why ROTC at Florida Tech?
Choose Florida Tech if you are interested in a university that champions hard work, determination, innovation and integrity. Also consider the benefits you would enjoy as a Florida Tech ROTC cadet:
In demand academic majors
World-class leadership training
Full tuition scholarship opportunities
Unbeatable location on Florida's "Space Coast"
Faculty and staff vested in your success
Guaranteed employment after graduation
Learn valuable lessons for life and career
Requirements
To be eligible for the Army ROTC program at Florida Tech, you must:
Apply, be accepted and enroll at Florida Tech
Be a U.S. citizen
Be a full-time student (12 semester hours in traditional classroom setting)
GPA (2.5 or greater for scholarship or 2.0 or greater for nonscholarship)
Have at least two years remaining until a bachelor's degree is earned
Be able to pass an Army Physical Fitness Test (APFT)**
Be able to pass an Army Combat Fitness Test (ACFT)**
Be medically qualified through the United States Department of Defense
**We will administer your APFT and/or ACFT and pay for your medical examination.