Interested in a Bright Future as an RBT?
Need a fresh start, looking to make a change for your career, want to get on the ground level in the exciting field of Applied Behavior Analysis? The RBT position is a GREAT place to start!
The Bureau of Labor Statistics projects significant job growth through 2029 for Registered Behavior Technicians.
12% job growth for technicians and aides (source: bls.gov)
25% job growth for abuse, disorder, and health counselors (source: bls.gov)
The marketplace for RBTs is expanding as healthcare and educational facilities may prefer hiring social workers, pediatric nurses, health counselors, and psychiatric aides that are certified Registered Behavior Technicians.
You don't have to wait until the start of the next collegiate semester. RBT training is ongoing, online, and year-round.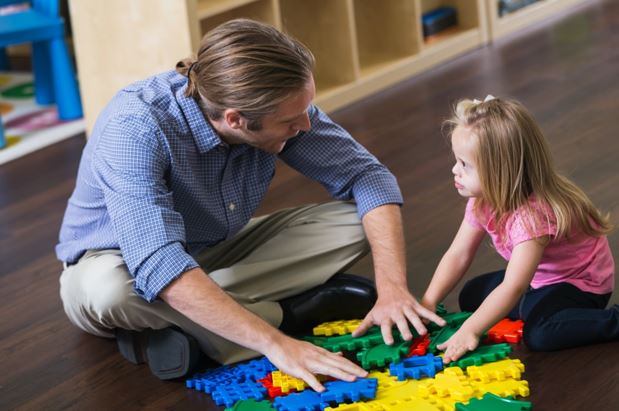 How Do I Become a Registered Behavior Technician™ (RBT®)?
The Registered Behavior Technician™ (RBT®) is a paraprofessional who practices under the close and ongoing supervision of either a Board Certified Behavior Analyst® (BCBA®), Board Certified Assistant Behavior Analyst® (BCaBA®), or other individual meeting the BACB requirements for noncertified RBT supervisors. The RBT is the individual who helps train and implement many of the procedures outlined in a formal behavior services plan, as written and supervised by a BCBA. While an individual may have the generic job title of "ABA Technician," the term, "RBT" following your name indicates that you have met the rigorous requirements allowing you to earn this nationally recognized professional credential (see below).
"I just wanted to drop in and say THANK YOU to all of my instructors. I took the RBT exam today and passed and was more prepared than I thought. This course has been constructed very well to prepare someone for the exam. I used the B quizzes and final assessment to help me prepare for the RBT exam. I am a terrible nervous test taker, and as I went through it, I felt like I knew the material, and given what I saw as multiple right answers, I could confidently answer, which I learned was the best answer. So, I just want to express my gratitude for the prep, effort, and time that goes into this course."
- RBT STUDENT TESTIMONIAL (2020)
An Overview of RBT Requirements
The RBT is a credential given by the Behavior Analyst Certification Board (BACB). After students complete 40-hours of training, applicants must demonstrate that they can competently perform the tasks on the Initial Competency Assessment, as part of the requirements to qualify for RBT certification.
The Initial Competency Assessment
An RBT applicant must have their skills assessed as part of the credentialing process. Who does this assessment? The BACB defines a "responsible assessor" of the RBT applicant as follows:
A BACB Certificant (BCaBA, BCBA, or BCBA-D) who has completed the 8-hour supervision training is responsible for overseeing the Competency Assessment. The responsible assessor must ensure that the assessment is conducted in accordance with these requirements:
Sign the Initial Competency Assessment.
Maintain records of all assessments conducted; and
Ensure that the assessment meets quality standards, even when assistant assessor(s) are involved in conducting the assessment.
NOTE: The Florida Tech RBT Essentials Training Program does NOT provide this competency assessment service. Students must be assessed by a qualified assessor of their choosing who meets the above requirements.
RBT Eligibility Flow Chart
RBT information on requirements and eligibility can also be found on the BACB website.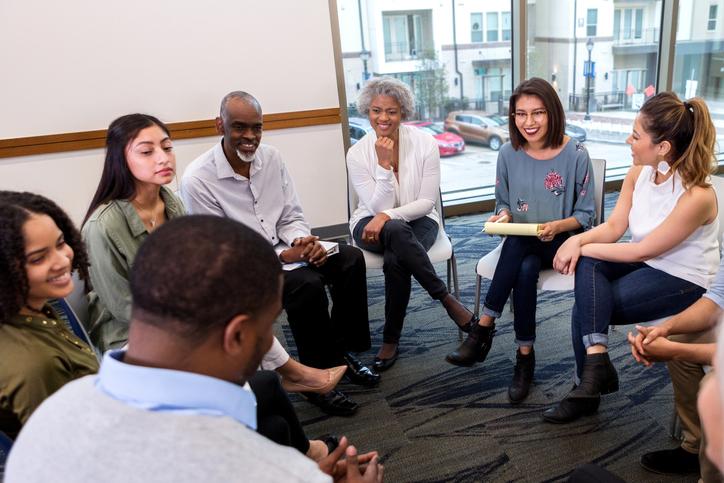 What are the Benefits to Becoming a Registered Behavior Technician?
Experience greater job fulfillment by more effectively improving the lives of those who need your help


Advance your career without having to earn a college degree


Gain a much better understanding of the professional practice and principles of applied behavior analysis
Why Take RBT Essentials With Florida Tech?
It's 100% Online
RBT Essentials is a 100% online and self-paced training program.
Our Awesome Program!
When taking RBT Essentials through Florida Tech, students receive immediate access upon registration for the program. This training utilizes modern technology to ensure a user-friendly and seamless experience.
Interactive video lectures that include exercises and questions, video demonstrations, and practice activities
Fluency-building vocabulary flashcards and quizzes to build a firm foundation in the language of ABA
Competency quizzes included within each module to build your skills as you go
Specific focus on the role of the RBT and what you need to know to be successful in your role
Two practice tests to help you prepare for the BACB's RBT exam
Our Awesome Pass Rate!
At the end of the 40-hour online training program, students take a comprehensive test and must score at least 80-percent to complete the training. (This test may be taken multiple times.)
For all RBT test-takers in 2020, the BACB reported that students from our program obtained a nearly 90% first-time pass rate — the highest RBT exam pass rate for any large training program in the world (and only one much smaller program had a very slightly higher pass rate).
What are the Courses I'll Take
Our training fully meets the 40-hour requirement for the RBT credential. Below are the 18-course modules, taken in sequence, that make up the full RBT training course:
Introduction to RBT Training
Introduction to Applied Behavior Analysis
The Role of the RBT
Concepts and Principles 1
Concepts and Principles 2
Measurement
Data Use
Responsible Conduct 1
Responsible Conduct 2
Verbal Behavior
Reinforcement
Skill Acquisition 1
Skill Acquisition 2
Functional Assessment
Behavior Reduction Procedures
Behavior Reduction Plans
Responsibility to Clients
Responsibility to the Profession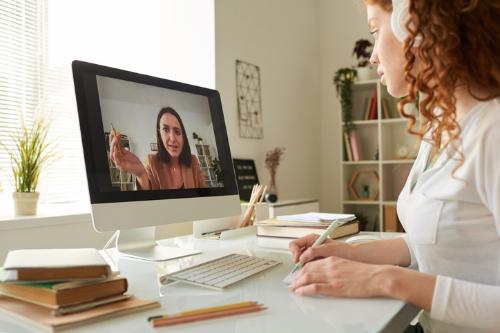 This training program is based on the RBT Task List (2nd Ed.) and is designed to meet the 40-hour training requirement for RBT certification. The program is offered independent of the BACB. This course provides only the 40-hour training. For all other requirements for RBT requirements, please reference the RBT Handbook located on the BACB website.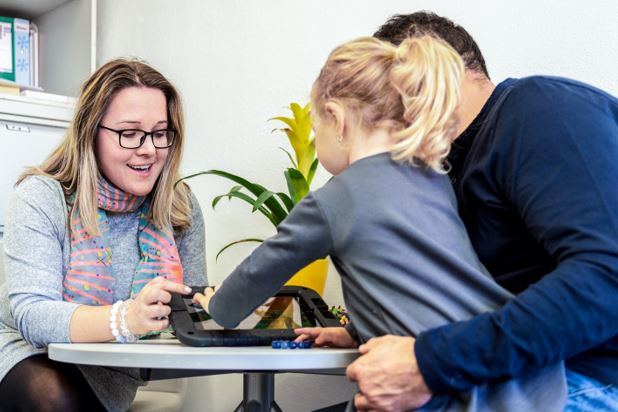 What If I'm Looking for RBT Training for My Staff?
Company Rewards Program
For more information on how a company can earn free seats and special discounts, please email for information on the RBT Rewards program.
"What if I Have More Questions?"
RBT Frequently Asked Questions (FAQS). Check out our frequently asked questions page about our RBT credential.
"What Else Do I Need to Know?"
Our Partnership. RBT Essentials Training is brought to you by Florida Tech, in partnership with ABA Technologies, Inc., a leader in training behavior analysts.

Refund Policy
Students may request to drop the course, as long as it is within 30 days of registration and they have not completed anything beyond module 2. To officially drop the course and receive a refund, please contact Student Services at abareg@fit.edu and submit the drop survey. The completed drop survey must be received within this time period to be dropped from the course and receive a refund. The refund is returned to the credit card that was used to pay for the training.