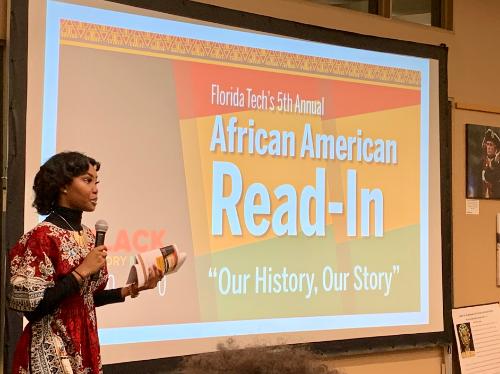 5th Annual African American Read-In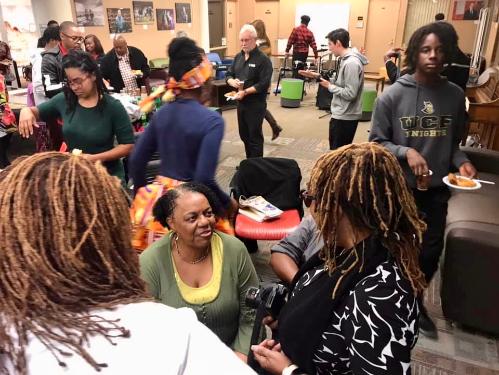 A community of people conversing and enjoying the event.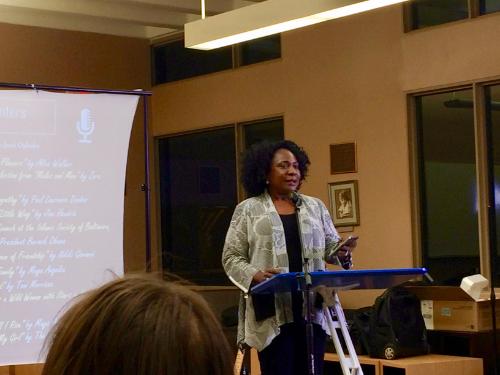 Discussing famous writers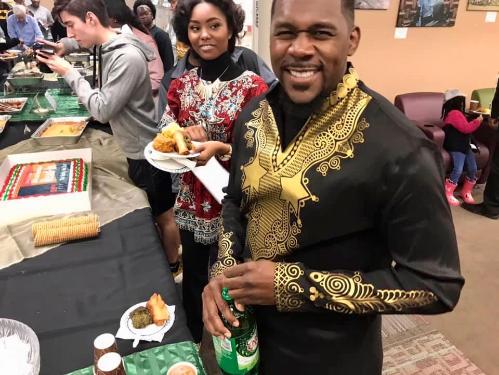 Celebrating good food and heritage.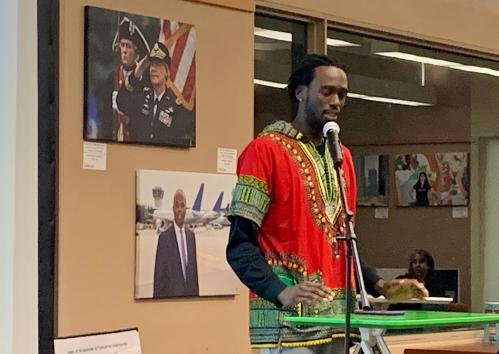 Male speaker at past event with images behind him.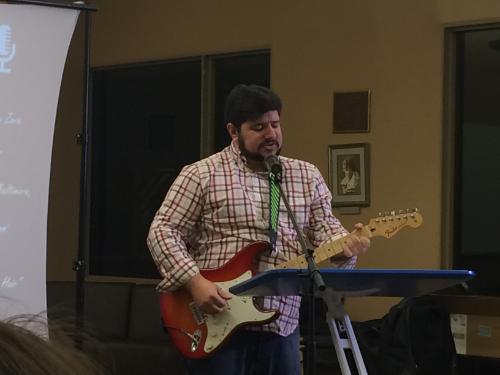 Playing music on electric guitar.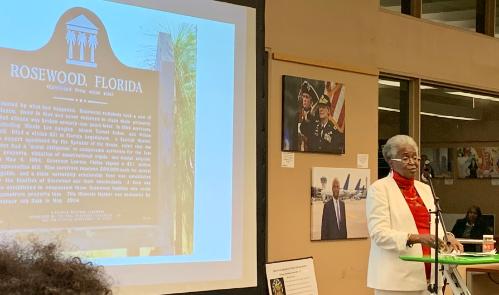 Woman speaker about Rosewood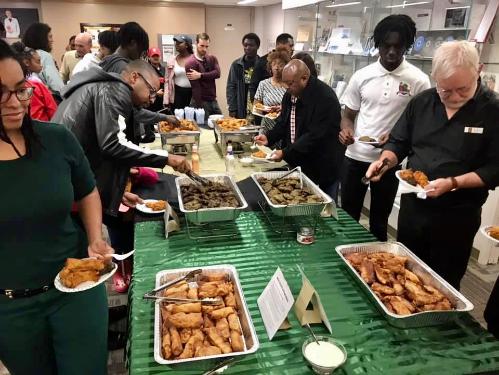 A banquet of delicious food.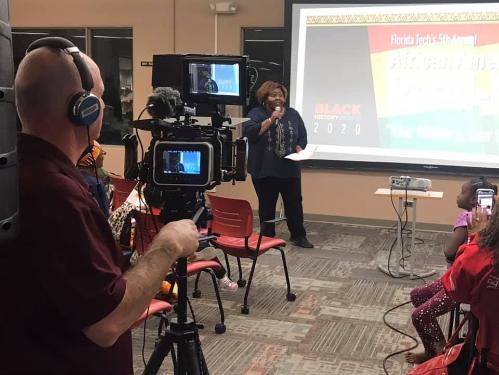 The view from behind the camera.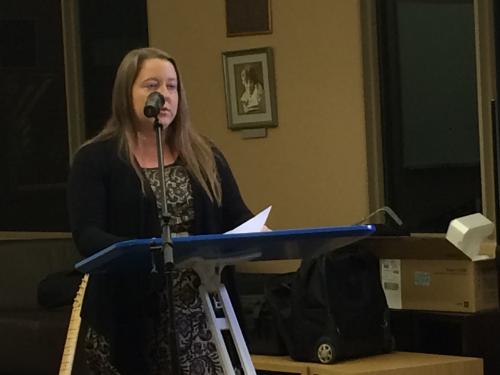 Woman speaker behind podium.