Information About Florida Tech Summer Camps
Looking for summer camps in central Florida that are both enriching and fun? Look no further than Brevard County! Florida Tech, a nationally-ranked university located in beautiful Melbourne, Florida, offers enriching and fun academic and sports summer camps for kids ages 3 and up.
Just imagine, for example...
Your up-and-coming athlete comes home with stories of the ten free-throws (in a row!) that she made at basketball camp.
Your budding scientist builds unforgettable memories studying the sea creatures of Brevard County during ocean engineering and science camp.
Best of all, you will know your child is spending part of their summer exercising their mind, body and heart at a safe and welcoming campus among people who truly care about their well-being and success. Enrolling in a Florida Tech summer camp is more than just fun. It's a valuable preview of the college experience at a top university. While having fun honing their athletic skills or diving deeper into their favorite academic fields, campers also get to experience certain parts of campus life first-hand. For example, full-day academic and sports camp participants get to eat lunch in our fabulous Panther Dining Hall, which can accommodate all tastes and appetites.
If you're looking for summer camps in central Florida, you're in the right place.
Academic Camps
Florida Tech makes it possible for your child to spend the summer having fun and learning at the same time. With academic summer camps to choose from in science, engineering, aviation, and computing, there's something for every child's interests. In our world-class facilities, Florida Tech's academic camps for kids create a constructive environment in which boys and girls can boost their academic knowledge and establish future career aspirations.
All of our academic camps are held in a positive and structured atmosphere with several opportunities for your kids to enhance their learning and develop friendships with others. Our inspiring academic and scholastic options result in an enjoyable and rewarding camp experience that students will cherish for years to come.
Our faculty and staff members are skilled in their field and have a commitment to working with young scholars. Through their expertise and guidance, students will not only sharpen their minds, but gain a lifetime of memories.
Thanks to the generosity of corporate sponsor Rockwell Collins, camp scholarships for youth who are Brevard County residents are available for Florida Tech's science, engineering, math, computer and aviation academic camps on a first-come, first-served basis.
Please contact the camp director noted on the individual camp websites for information on how to apply.
Sports Camps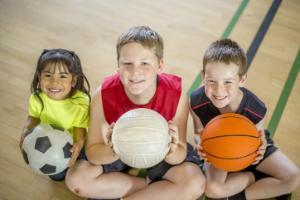 Florida Tech sports camps for kids offer expert instruction and fun in seven different sports. Not only do these camps bring out the best in your kids… they give them the chance to make new and lasting friendships!
In state-of-the-art-facilities with options in swimming, basketball, lacrosse, snorkeling, soccer and softball, Florida Tech's sports camps for kids create a positive atmosphere in which boys and girls can take their athletic skills to the next level. All of our sports camps are held in a safe and structured environment with many opportunities for your kids to enhance their strengths and develop sportsmanship.
Our coaches and staff members are experts in their sport and have a commitment to working with young athletes. Through their support, campers will develop not only their skills, but values as well.
Our sports and athletics camp options offer a fun and rewarding experience that will stay with campers long after the summer ends!