Join Our Discord, Follow Us, Visit Us!
Follow Us @ FLTechEsports

Use the QR below to accept the Discord Invite.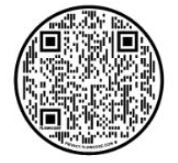 Watch Us

Watch Florida Tech Esports on Twitch
Visit Us at the Ruth Funk Center
Orientation Week
8/15 to 8/20 OPEN 3pm - 9pm
8/21 CLOSED
8/22 - First day of School and Fall Hours Begin

Monday - Thursday 1:00 - 10:00 PM
Friday and Saturday 1:00 - 11:00PM
Sunday 4:00 - 8:00 PM

*Hours subject to change for competitions, special events and holidays. Changes to hours will be posted in advance.