Welcome To The Department Of Ocean Engineering and Marine Sciences
Mission
Our mission is to integrate oceanography, marine biology, ocean engineering, environmental science, ecology, meteorology, remote sensing, sustainability, and related academic endeavors into an interdisciplinary search for solutions to vital contemporary issues through education, research and service.
Directions in the department mirror the interests of the faculty. The spectrum of approaches in the department ranges from using the scientific method to understand particular phenomena to a more applied approach of solving specific problems. An important goal is to provide policy recommendations to improve our quality of life.
Department Head's Message
Richard Aronson, Ph.D.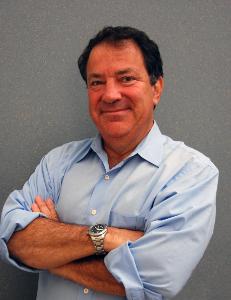 Welcome to the Department of Ocean Engineering and Marine Sciences! We in OEMS are dedicated to education, research and public outreach about the ocean, the nearby Indian River Lagoon, and the environment in general. Programs of study at the undergraduate and graduate levels in OEMS include oceanography, ocean engineering, marine biology, marine conservation, environmental science, general biology, meteorology, and sustainability.
As in all departments of the University, students in OEMS are strongly encouraged to interact directly with our faculty and work on cutting-edge projects in research and design. You will acquire not only the intellectual background to be a marine scientist, oceanographer, environmental scientist or ocean engineer, but also the technological skill-set you will need to compete successfully in the job market. You will learn how to do ecological modeling, remote sensing, formulation of composites, image analysis, conservation genetics and much more!
We offer opportunities at the undergraduate level to study in the Galapagos Islands, the Caribbean, the Amazon, and the Pacific Northwest. In Marine Field Projects (MFP), our senior research-and-design program, undergraduates work individually or form teams to do novel, important work to benefit science and society. If you would like to see a spectacular design project from Florida Tech's undergraduate ocean engineers, click here. At the graduate level we offer doctoral programs, as well as a variety of master's programs including oceanography, ocean engineering, marine biology, conservation technology, environmental resource management, meteorology, and environmental science.
If you are a student interested in the marine environment, the Department of Ocean Engineering and Marine Sciences is for you! Please get in touch with us at oems@fit.edu. We hope to hear from you.
Interested in videos on marine science, engineering, and conservation? Check out our OEMS YouTube channel! You can view a video about invasive crabs in Antarctica here.
If you are a student interested in club activities, below is a list of our offerings. Get involved!
American Meteorological Society, Florida Tech student chapter
Beta Beta Beta Biological Sciences Honor Society for undergraduates, Florida Tech chapter