Immersive STEM Workshops for Florida High School Teachers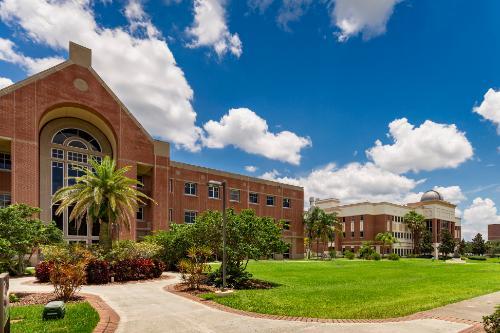 Educating and engaging young people in science, technology, engineering and mathematics (STEM) is vital to higher education, top employers, and the continued success and status of the U.S. as a world leader in innovation. But how can we engage, excite and develop more high school graduates with a predilection toward education and careers in STEM fields? We must invest in high school STEM teachers.
Florida Tech is making that investment in our future—and so can your school district. Florida Tech, a nationally ranked university located on the high tech Space Coast in Melbourne, Florida, has established the Summer STEM Institute for Teachers. The immersive Florida Tech program creates an opportunity for school districts to provide high school STEM teachers with a unique two-week professional development experience in STEM curriculum development and pedagogy.
What is the Summer STEM Institute for Teachers?
It is a two-week, in-residence workshop series held at Florida Institute of Technology, designed and delivered by the university's expert STEM educators. There are two sessions, each with its own theme, and all instructional content has been aligned with the subjects and courses that are currently being taught in Florida high schools. Both sessions provide content and training to assist teachers in course, unit and lesson development that may be applied in Florida high schools.
Because of the unique nature of this program, space is limited and space will be filled on a first-come, first-served basis.
Program Dates and Themes
Session 1 - Marine & Environmental Science
Sunday, June 4 to Saturday, June 17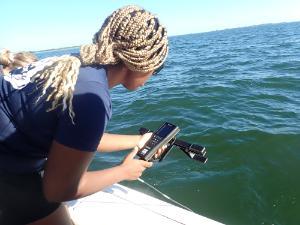 Field experiences in living laboratories and environmental science sites
Explore, discuss and practice:

Upland and freshwater communities
Estuarine and coastal communities
Surface water, groundwater and water supply
Wastewater treatment, use and disposal
Indian River Lagoon waters and circulation patterns
Project-based learning and problem-based instruction in marine and environmental science
Session 2 - Mathematical Modeling with Applications to Science and Engineering
Sunday, June 18 to Saturday, July 1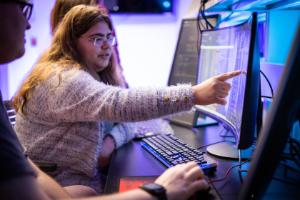 Core STEM experiences
Relevance to in-demand high-tech jobs
Explore, discuss and practice:

Modeling cycles
Types of models and data-driven modeling
Data-driven modeling with technology (Excel, DESMOS, Weka, Python/R)
Modeling task design framework, task adaption and modeling task design
Facilitating students' mathematical modeling activities in the classroom
Project-based instruction with modeling in science and engineering
Benefits to Teachers
Gain invaluable laboratory and fieldwork experience
Expand skills and knowledge in instructional design, teaching methods and learning theory
Get introduced to new instructional resources and technologies
Leave with refreshed and enhanced STEM content background
Build your network of educators who are passionate about STEM education
Take home the instructional materials (e.g. lessons, units) developed during your session and put them to use
Benefits to Schools/Districts
STEM teachers are given new tools and perspectives to share with fellow teachers and curriculum specialists
Improved STEM outcomes among the students they serve!
Program Cost
All inclusive: $7,000 per teacher
No housing: $6,000 per teacher
To express interest, complete the non-binding express interest form. Professor Tom Marcinkowski (marcinko@fit.edu, 321-674-8946) will assist district staff in navigating the application process in accordance with individual district policies. Teachers interested in this program will have to complete the formal Teacher Application Form, coordinated with district staff, which requires a principal's recommendation as well as a superintendent's commitment to allocate funds available to the school district to sponsor the teacher's participation.
What's Included
In order to provide teachers with the most valuable, effective and stress-free experience possible, the Summer STEM Institute includes everything you need and expect. Teachers may look forward to the following:
Room - a residence hall room with private bathroom (optional)
Meals - three meals per day in Florida Tech's award-winning dining hall
WiFi - teachers will have access to Florida Tech's high-speed network
Parking - participants will receive a free temporary parking certificate
Stipend - teachers may be eligible to receive a stipend or honorarium consistent with district pay for teacher participation in summer workshops (policies may vary depending on district)
District Inservice Points - continuing education units (may vary depending on district)
Transportation - provided to and from residence hall and fieldwork locations