Services
Passport Photos
Need passport photos? Email us or call us and we will schedule you for a time to walk in. We can't wait to snap your straight face or shy grin expression, but which ever is the case, if your wondering what are the requirements, visit U.S Passport Regulations for details.
Digital Prints and Copies
Digital Prints and Copies-With the top of the line equipment available to you we provide color and black and white prints in high quality at a great price. Check out our student/community rate's below. For more pricing please call or visit our page online for a quote.
Student-Community Prices Start:
Black and white Prints on Std. 20lb paper- $0.10
Black and white Cardstock Print- $.29
Color Photo 8"x 10"- $2.00
Black and White 11"x17" Prints- $0.20
Color Prints on Std. 20lb Paper- $.40
Color Cardstock Print- $.59
Color Photo 4x6 print- $.15
Color 11"x17" Prints- $0.44
Brochures, Post Cards, Flyers (full letter, half sheet, or quarter sheet) visit our store front for more prices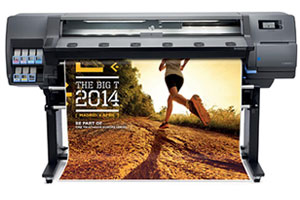 Posters and Banners
Print your creative poster, school presentation, or banner at the Copy Center. With many size option available, we can print on media as wide as 60" by however long. We carry: Photo Paper, Coated Paper, Heavy Weight Matte and Polypropylene, a more weather resistant type material. (Paper availability in size and type may vary.) Our 60" wide format Canon IPF9400 has a wider range of media capability, larger color spectrum, and longer lasting prints than ever before. It is sure to leave any project looking great! Grommets are also available for easier hanging.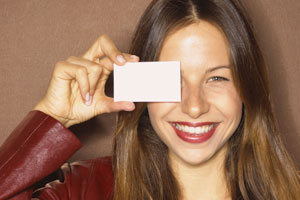 Canvas Prints
Canvas Prints are the best way to make any office or room look top notch! Printed on the a state-of-the-art large format printer, and protected with a clear satin varnish your prints will remain stunning for years to come. Available in a variety of sizes these surprisingly affordable prints make an excellent addition to any home or office.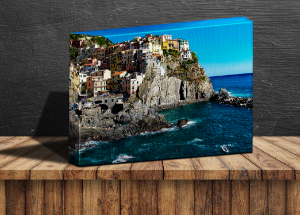 Business Cards
We have business cards available for Staff and Faculty, contact your department for details on ordering. Current students may obtain business cards approved by the school. Please see our guidelines and policies. Need cards of another type, just bring down your premade template and we will print them for you at a great rate. Prices start at just $13.00 for 100 cards. Other quantities available, please visit our site our call for details.
Name Badges
Available in two sizes, these high-quality name badges are printed on a water-proof vinyl and applied to a 20mil PVC Blank. With no minimums these inexpensive badges are finished with your choice of a magnetic or pin-on clip.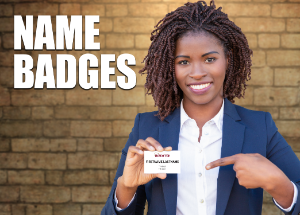 Laminating
Do you need your document or prints to last you longer or to be more weather proof, why not try laminating it? We are able to laminate any project up to 11x17 or tabloid size. Prices start at $.50 for business card size, $2.50 for letter size, $3.00 Tabloid/Ledger size, and $1.00 for half sheet. For in-between sizes, please call us for a quote. Also review or section on file formatting under lamination for details.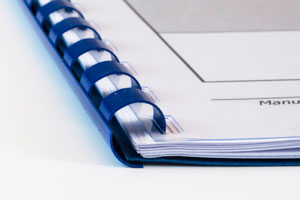 Binding
Comb binding is available for any project up to 200pgs. Most sizes available in Black. Please contact us for white or burgundy. Prices start at $2.00 for comb bind, $3.00 for spiral bind, $4.00 for pro-click. The pro-click allows you to easily remove or add pages.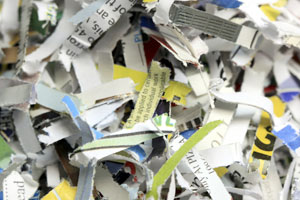 Document Destruction
Do you have confidential documents you don't know where to destroy! Bring us your document and we will destroy your files at no charge!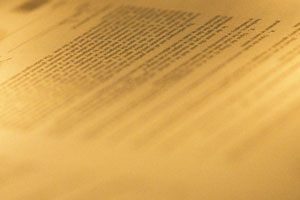 Faxing
Faxing is available within the United States. Within Florida $1.99, and outside of Florida $3.00. Flat fee no matter the number of pages.
Questions about what we can print?
Call us we would love to hear from you!