Letterhead And Business Cards
University Letterhead
Letterhead and envelopes can be ordered directly from the Copy Center. Department/office information will be typeset into the approved layout, shown below.
All university envelopes should use the return address lockup illustrated below.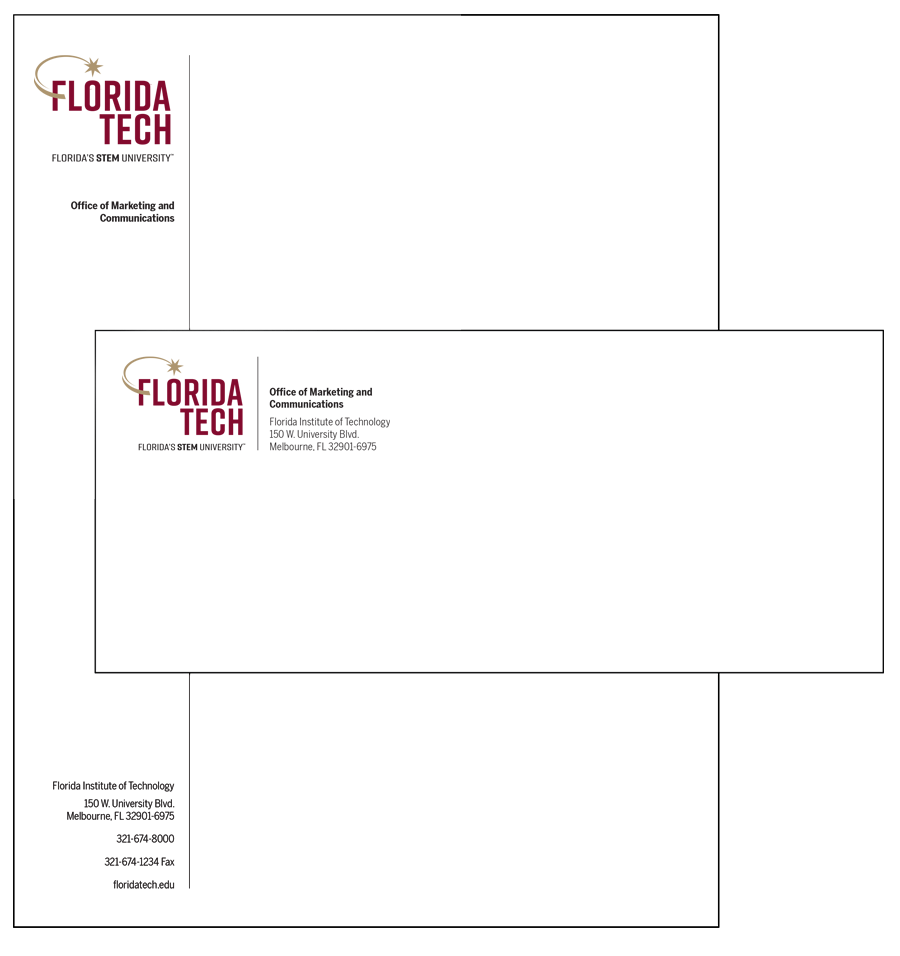 When typing on letterhead, set page margins as follows:
Top: 1.25"
Left: 2.625"
Right: 1"
Bottom: 1"
University Business Cards
Faculty, staff and students may order university business cards from the Copy Center, where the information provided by the department/office will be typeset in the approved layout shown below.