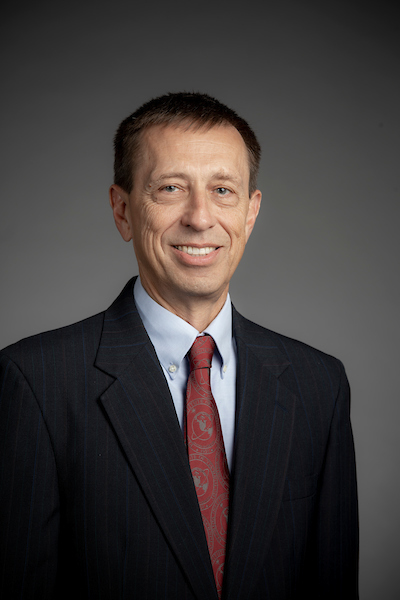 Albert Bleakley
Associate Professor | Mechanical and Civil Engineering
Contact Information
Personal Overview
Prior to joining Florida Tech in 2009 Dr. Bleakley served 29 years as an Army engineer officer. His final assignment was Deputy Commander of the Army Corps of Engineers' Mississippi Valley Division, a 4,500 person organization with an annual program of over $1 billion in flood control, navigation, and water resource management in 12 states. He also served in Saudi Arabia, Kuwait, Bahrain, Qatar, the United Arab Emirates, Oman, Germany, and multiple U.S. locations. He deployed to the first and second Gulf Wars, Somalia, and Bosnia leading facilities construction and management organizations. He was awarded the Purple Heart for injuries suffered in a car bombing of his office in Saudi Arabia. He previously taught Civil Engineering at the University of Texas, San Antonio, and the U.S. Military Academy, West Point, NY. His areas of expertise include leadership in engineering organizations, international construction, infrastructure public policy, construction management, construction contracting, and recycled materials for highway construction.
Educational Background
BS US Military Academy West Point 1979
Civil Engineer (MS) Massachussetts Institute of Technology 1985
Ph.D. Civil Engineering Florida Institute of Technology 2012
Professional Experience
U.S. Army Corps of Engineers, Deputy Commander, Mississippi Valley Division (2005-2008)
U.S. Army Corps of Engineers, Arabian Gulf Region Engineer, Kuwait (2002-2005)
Army Staff, Executive Director DOD Joint Program Office (1999-2001)
U.S. Army Corps of Engineers, Deputy Commander, Europe District (1997-1999)
Task Force Eagle, Bosnia and Croatia, Chief Facility Engineer, (1996)
Saudi Arabian National Guard (SANG), Riyadh, Saudi Arabia, Engineer Advisor (1993-1996)
36th Engineer Group, Somalia, Construction Officer, December (1992-1993)
US Army Corps of Engineers, Fort Sam Houston, Texas, Project Engineer (1991-1992)
US Army Corps of Engineers, Dhahran, Saudi Arabia, Project Officer, (1991)
US Army Corps of Engineers, Kelly Air Force Base, Texas, Project Officer, (1989-1993)
Other Military Assignments: Commander, 58th Engineer Company, 11th Armored Cavalry Regiment, Bad Hersfeld, Germany, March 1998 – August 1989Commander C Company, 54th Engineer Battalion, August 1986-February 1988, Assistant Operations Officer 54th Engineer Battalion, July 1985 - August 1986. Battalion Personnel Officer , Company Executive Officer, and Platoon Leader, 307th Engineer Battalion (ABN) , January 1980 - December 1982.
Current Courses
CON 2000 Statics & Mechanics of Materials for Construction
CON 2001 Construction Methods
CON 3000 Construction Soils
CON 3001 Structural Systems
CON 4000 Construction Controls
CON 5000 Advanced Construction Controls
CON 4006 Construction Equipment
CON 5006 Advanced Construction Equipment
CON 4005 Construction Safety
CON 5005 Advanced Construction Safety
CVE 4070 Construction Engineering
CVE 4074 Leading Construction Operations
Recognition & Awards
Professional Engineer, FL, VA
Federal Engineer of the Year, US Army Corps of Engineers, 2005
Walter M. Nunn Award for Excellence in Teaching, College of Engineering, FIT 2012
Kerry Bruce Clark Award for Excellence in Teaching, Florida Institute of Technology 2015


Research
Reclaimed asphalt pavement (RAP) in base course applications.
Ground tire rubber (GTR) in pavement subgrade