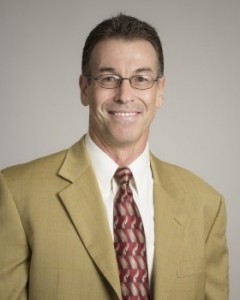 Bob Keimer
Assistant Professor | Nathan M. Bisk College of Business
Program Chair | Online Programs
Contact Information
Educational Background
Bachelor in Philosophy, Columbia College, Columbia University
Master of International and Public Affairs, School of International & Public Affairs, Columbia University
Doctor of Business, Nathan M. Bisk College of Business, Florida Institute of Technology
Professional Experience
Extensive start-up and senior management experience in a variety of businesses (private and public) and industries. A founding partner of a manufacturing start-up, Airgonomix, LLC. Prior to Airgonomix held senior operating management postions at SCP Distributors (POOLCORP) -- running multiple multiple warehouses in multi-million dollar Regions throughout the Eastern U.S. and Florida.
Additional Duties
Co-Director of the Student Business Incubator
Faculty Advisor, Future Business Leaders of America - Phi Beta Lambda (FBLA-PBL)
Current Courses
BUS 1501 Foundations in Creativity, Innovation and Entrepreneurship 1
BUS 1502 Foundations in Creativity, Innovation and Entrepreneurship 2
BUS 3501 Management Principles
BUS 4788 Business Plan Research
BUS 4787 Student Business Incubator Practicum
BUS 5450 Organizational Behavior
BUS 5461 Production & Operations Management
BUS 5488 Corporate Innovation & New Ventures (development & instruction)
MGT 5020 Applied Management Project
MGT 5069 Advanced Techniques in Supply Chain Management
Selected Publications
Dissertation: "Execution: A Catalytic Capability in Firm Performance", July 2018. Case study of 2 firms identifying the specific actions, principles, and disciplines they employ to successfully execute their business objectives.
Becker, S.A., Keimer, R. F., and Muth, T. (2010). A Case on University and Community Collaboration: The Sci-Tech Entrepreneurial Technical Services (ETS) Program. In S. A. Becker and R. Niebuhr (Eds.), Cases on Technology Innovation: Entrepreneurial Successes and Pitfalls. Hershey, PA: Business Science Reference, pp. 68-90.
Becker, S.A., Keimer, R.F. A Study on the Implementation of a Novel Entrepreneurial Training Services Program. Proceeding of the 2010 International Conference on Industry, Engineering, and Management Systems (IEMS), Cocoa Beach, FL, March 8 - 10, 2010, pp. 35-42.
Recognition & Awards
Business Counselor of the Year 2014, Space Coast Chapter of SCORE
2012 Teacher of the Year, Online Learning, Nathan M. Bisk, College of Business, Florida Institute of Technology
Certified Business Facilitator, Ignite 360 Program, weVENTURE (formerly Women's Business Center) at Florida Institute of Technology
Certified Business Mentor, Space Coast Chapter of SCORE