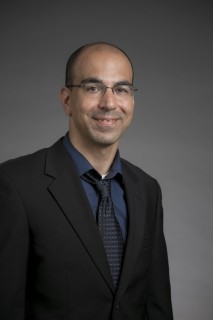 Moti Mizrahi
Associate Professor | School of Arts and Communication
| Philosophy
Contact Information
Personal Overview
Dr. Mizrahi received his PhD in Philosophy from the Graduate Center of the City University of New York in 2010. Before joining the School of Arts and Communication at Florida Tech, he taught at St. John's University in New York City. He has teaching and research interests in argumentation, epistemology, ethics, logic, philosophy of religion, and philosophy of science. He has published extensively on the philosophy of science, the scientific realism/anti-realism debate, the epistemology of philosophy, and argumentation. His work has appeared in journals such as Argumentation, British Journal for the Philosophy of Science, Erkenntnis, Philosophical Studies, Studies in History and Philosophy of Science, and Synthese. A major theme in his work has been the application of digital, statistical, and data-driven methods to problems concerning moral, philosophical, and scientific reasoning.
Educational Background
Ph.D., Philosophy, The Graduate Center, City University of New York, 2010
Professional Experience
Additional Duties
Area Editor, Arguments for and Against Scientific Realism, PhilPapers
Faculty Advisor, Florida Tech's Philosophy Club, FITlosophy
Current Courses
HUM 2510 Logic
HUM 2551 Ancient & Medieval Philosophy
HUM 2552 Modern & Contemporary Philosophy
HUM 2570 Bioethics
HUM 3531 Philosophy of Science
HUM 3571 Engineering Ethics
Selected Publications
Books
Journal Articles
For a list of Dr. Mizrahi's published articles, please visit his PhilPeople page.