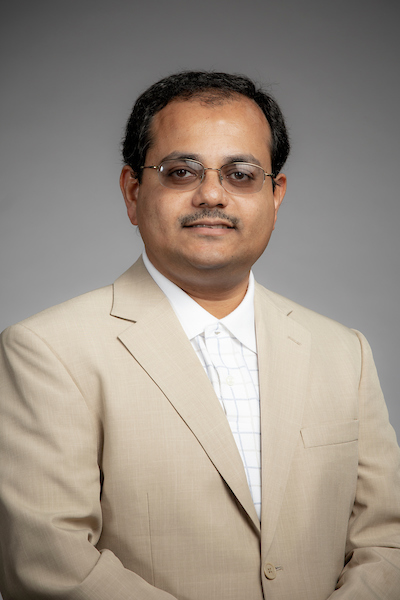 Chiradeep Sen
Associate Professor | Mechanical and Civil Engineering
Contact Information
Personal Overview
Dr. Chiradeep Sen is an Associate Professor of Mechanical Engineering at Florida Tech since 2014. His research interests are design theory and methodology, formal representations and reasoning in design, function-based design, and design & manufacturing automation. His research has been funded by the National Science Foundation, General Motors Company, United States Council for Automotive Research (USCAR), and the Kern Family Foundation.
Dr. Sen received his M.S. and Ph.D. from Clemson University's CEDAR lab, and was a post-doctoral scholar at the Design Engineering Lab at Oregon State University. His doctoral research on formal representation and reasoning in function-based design won the ASME Best Dissertation Award.
Dr. Sen has over thirteen years of industry experience in design, manufacturing, and design automation in heavy engineering, automobiles, tools and die, and consumer products.
Educational Background
Ph.D., Mechanical Engineering, Clemson University, 2011
M.S., Mechanical Engineering, Clemson University, 2009
B.S., Mechanical Engineering, Jadavpur University, India, 1995
Professional Experience
Academic
Assistant Professor, Florida Institute of Technology (2014 – 2020)
Courtesy Faculty, Oregon State University (2012 – 2015)
Post-Doctoral Scholar, Oregon State University (2011 – 2012)
Graduate Research Assistant and Endowed Teaching Fellow, Clemson University (2007 - 2011)
Industry
Senior Engineer, Dresser-Rand Company, NY (2012 - 2014)
Project Leader, Tata Consultancy Services Limited, India (2000 - 2006)
Mechanical Engineer, Philips India Limited (1996 - 2000)
Mechanical Engineer, Essar Oil Limited, India (1995)
Current Courses
Graduate Courses
MEE 5551 Advanced Design Theory and Methods
MEE 5553 Advanced CAD & Design Automation
Undergraduate Courses
MEE 1024 Introduction to Mechanical Engineering
MEE 3090 Design of Machine Elements
MEE 3091 Theory of Machines
Research
Dr. Sen directs the Research in Information Science for Engineering Lab (RiSE Lab). His research is in the broad area of design and manufacturing. Please visit the link below to learn more about his research projects, publications, and the people of the research group.