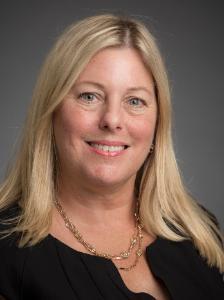 Denise Siegfeldt
Associate Professor | Nathan M. Bisk College of Business
Contact Information
Personal Overview
Dr. Denise V. Siegfeldt currently serves as an Associate Professor, Business for Florida Tech under the Nathan M. Bisk College of Business. She previously served as Associate Professor, Business and Director of the Hampton Roads Education Center.
Previously, Denise was employed as the Director of Continuing and Professional Education for Thomas Nelson Community College, Workforce Development in Hampton, Virginia. Her responsibilities included establishing partnerships and hosting agreements, developing new programs, seeking new state and national certifications to offer, and developing grant proposals for funding.
Denise was formerly LARSS Program Director/ P.I. at NASA Langley Research Center. She managed the national recruitment of students, screening of applications and placement of up to 160 college students each year in paid internships with NASA Researchers through a NASA Langley Research Center/ Hampton University Cooperative Agreement. The program achieved national recognition under her management in a 2005 "Wall Street Journal" article on "America's A-Plus Internships." She also served as Center Director for the NASA Undergraduate Student Research Program. She was successfully awarded over $2,313,015 in NASA funding and external sponsorships while at the Center.

Denise managed the training and development program at Alcoa Howmet Castings (now Arconic) in Hampton, VA. She provided training for organizations that include the U.S. Foreign Science and Information Technology Center, the Norfolk Naval Shipyard and the U.S. Marine Corps at Camp Elmore. She has over 20 years of teaching experience at colleges and universities that include Florida Institute of Technology, Thomas Nelson Community College, Hampton University, Troy University and Golden Gate University.
Denise has presented at national and international conferences and at colleges and universities across the nation. She has published conference proceedings and articles and has served on numerous occasions as a peer reviewer/ panel member for formal proposals submitted to NASA Headquarters and to the National Science Foundation. She was a member of the Allied Academies and served on the Editorial Board for the Journal of Organizational Culture, Communications and Conflict. She currently serves as the Associate Editor for the Global Journal of Entrepreneurship, and Associate Editor for the Global Journal of Business Pedagogy. In addition, she is a member of the Editorial Review Board for the Global Journal of Management and Marketing, with a focus on the management side of the journal.

Denise holds a Ph.D. in Urban Services with a Concentration in Management and an emphasis in Organizational Development from the School of Business and Public Administration at Old Dominion University. She enjoys grant writing and action research.
Current Courses
MGT 5013 Organizational Behavior
MGT 5138 Business Ethics
MGT 5073 Current Topics in Telemedicine, Mobile Health and eHealth
MGT 5901 Master of Public Administration Capstone Project
BUS 6999 Dissertation
Teach MGT 5901 Master of Public Adminstration Capstone Project on occasion.
Selected Publications
Victor S. Sohmen, Denise Siegfeldt and Marvin Ludlum, Special Iddue Co-Editors, Global Journal of Entrepreneurship, 2021 Special Issue: Building Business Resilience and Sustainability, 5 (Special Issue Number 1).
D'Souza, K.A. and Siegfeldt, D.V. (2017). A Conceptual framework for detecting cheating in online and take-home exams. Decision Sciences Journal of Innovative Education, 15 (4), 370-391.
D'Souza, K.A., Siegfeldt, D.V. & Hollinshead, A. (2013). A conceptual analysis of cognitive distraction for transit bus drivers. Management and Production Engineering Review, 4 (1), 10-19.
Research
The current research involves entrepreneurial sustainability.