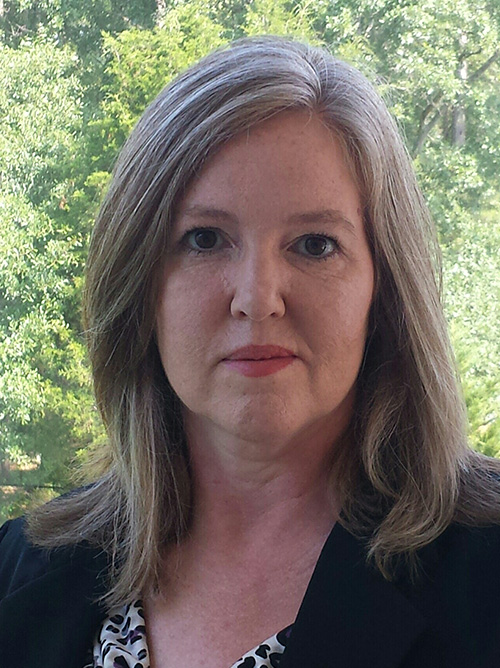 Penny Vassar
Assistant Professor | Nathan M. Bisk College of Business
Director | Education Centers
Contact Information
Educational Background
Ph.D., Educational Leadership – Higher Education 2014
Clemson University, Clemson, SC
Master of Business Administration 1998
Florida Institute of Technology, Melbourne, FL
Bachelors of Business Administration/Accounting 1996
Saint Leo University, Saint Leo, Florida
Professional Experience
Dr. Penny Vassar is Executive Director of Florida Institute of Technology's Education Centers and Assistant Professor in the Nathan M. Bisk College of Business. She oversees the Virtual, Orlando, & Spaceport Educations Centers. Dr. Vassar began her academic career with Florida Tech in 1994. Other institutions where she worked include Christopher Newport University, Embry-Riddle Aeronautical University, and Clemson University. In 2014, she earned her PhD from Clemson in Educational Leadership. Her research interests include distance, distributed, mobile, and online learning. Dr. Vassar teaches graduate courses in Leadership, Management Theory, Organizational Behavior, and Diversity.
Selected Publications
Vassar, P., Havice, P. A., Havice, W. L., & Brookover, R. (2015). The Impact of Lecture Capture Presentations in a Distributed Learning Environment in Parks, Recreation, and Tourism Management. SCHOLE: A Journal of Leisure Studies & Recreation Education, 30(1), 1-11.
Vassar, P. (2014). University administrators' attitudes and perceptions of state authorization for online learning. (Doctoral Dissertation, Clemson University).