Research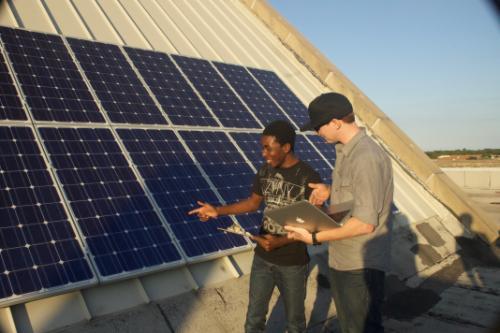 The acquisition and analysis of diverse research data is central to many sustainability professions. For example, students in the Sustainability major and minor programs at Florida Tech complete an 8-month Senior Capstone Research Project. These student projects are presented as professional research posters each spring at the Northrop-Grumman Engineering and Science Showcase.

The latest two semesters of dedicated student efforts can be seen in the Sustainability Student Research, 2022 Showcase posters which detail diverse projects from on- and off-campus internships. Alice Pennings was the winner of the Sustainability Competition for her project "Post-Combustion Carbon Capture for Marine Shipping Applications". At the end of the awards ceremony, the Gleason Auditorium on campus erupted when Alice also won the President's Cup for Best in Show - Sciences. Her project was based on a paid, remote internship with the American Bureau of Shipping, the global maritime standards leader with >80 global offices.

Student sustainability research posters reflect a diversity of research opportunities available including city sustainability internships, building energy efficiency audits, ocean engineering modeling, cost benefit ratios for green investments, coastal restoration, sustainable business certifications, and many other themes. SUS program student senior research projects have also won awards in international competitions.
Research often aids the identification and implementation of best practices - optimal routines to improve system efficiency. Sustainability research requires skills in many potential career fields (examples include sustainable building design, carbon accounting, conservation of threatened species, renewable energy engineering, business and social equity, geographic information systems, etc.). Additional information on research activities at Florida Tech is available.
Companies, non-profits, academia, and government employers seek sustainability professionals to research and refine systems management to improve long-term resilience. Examples of such jobs are in Sustainability FAQs.