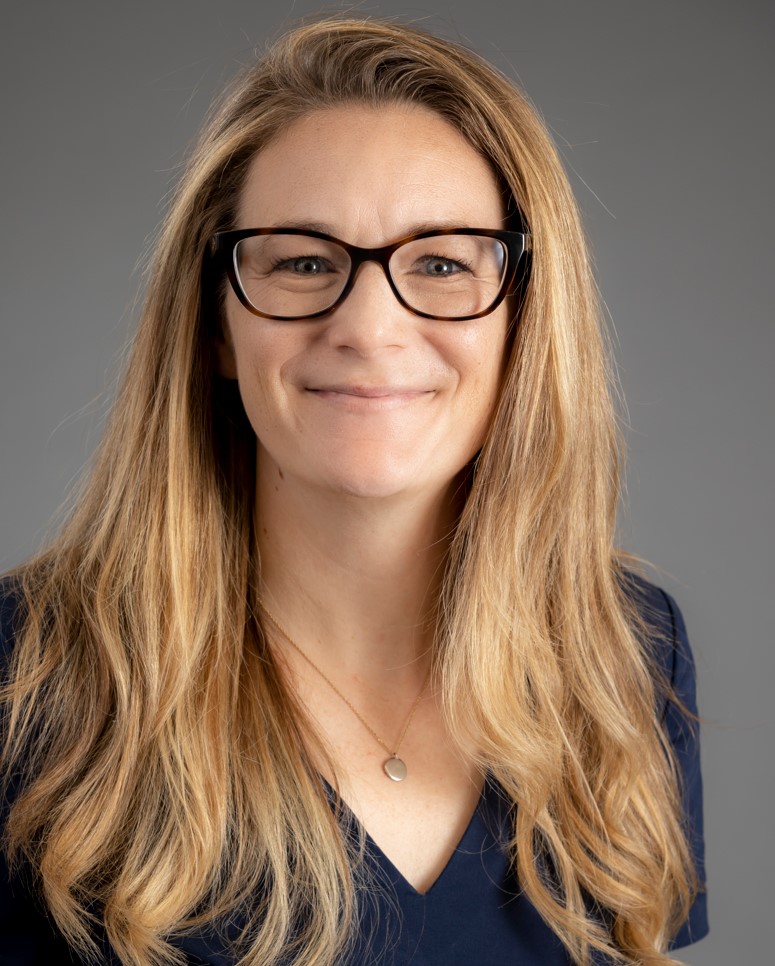 Anna Marron
Instructor | College of Aeronautics
Contact Information
Educational Background
BS., Aviation Management | Florida Institute of Technology | Melbourne, Florida
May 2010
MSA., Airport Development | Florida Institute of Technology, Melbourne, Florida
July 2019
Research Topic: The Relationship Between Airline Operator and Runway Occupancy Time as an indication of Pilot Motivational Practices.
Professional Experience
Instructor August 2019 - Present
Florida Institute of Technology, College of Aeronautics | Melbourne, FL
Teaching track instructor junior and senior level undergraduate, and graduate students in Aviation Planning, Airport Design, Airport Development & Management with a focus on software and industry best practice.
Senior Aviation Planner April 2011 - Present
Atkins (Formerly PBS&J) | Melbourne, FL
Aviation Planner with diverse experience acquired through involvement with Master Planning, Airport Layout Plan Updates, Design Support and Technical Analysis, Environmental Analysis, DoD planning and construction, with projects located both domestically and internationally. Summary of significant project work includes:
Las Vegas McCarran International Airport (LAS) Gate Planning Analysis – International Terminal Conversion (ENR Southwest's 2017 Best Project)
Lead airport planner responsible for the development of a revised parking layout to accommodate a new fleet-mix accommodating wide body international passenger operations. The project included the creation of a new underground passenger tunnel connecting the newly converted international gates within Concourse D to the existing international terminal. Challenges involved GSE operations, vehicle service road relocations, relocating taxilane centerlines, trench drain location analyses, fuel hydrant locations, and Passenger Boarding Bridge operational feasibility, and a large aircraft fleet mix.
Lakeland Linder Regional Airport (KLAL), Airport Master Plan and ALP Update
This project involves an inventory of existing conditions, aviation demand forecasts, demand/capacity analysis, and development of alternatives (with a focus on terminal expansion and air cargo facilities), environmental overview, airport layout plan, and financial plan. Employee Role: Senior Aviation Planner responsible for development of the ALP, as well as Airport Master Plan narrative report. Similar Master Plan Project Experience at Atkins Includes:

Smyrna Airport (MQY)
Treasure Coast International Airport (FPR)
Brown Field (SDM), San Diego CA
Montgomery-Gibbs Executive Airport (MYF)
Sebring Regional Airport (SEF)
Immokalee Regional Airport (IMM)
Charleston Executive Airport (JZI)
Jackpot Airport/Hayden Field, (06U)
Lebanon Municipal Airport, (M54)
Nashville International Airport, (BNA)
Tri-Cities Regional Airport, (TRI)
Tonopah Airport, (TPH)
Orlando Sanford International Airport (SFB)
John C. Tune Airport (JWN)
Nashville International Airport (BNA), Runway 2R-20L Taxiway Exit Analysis
Provided an analysis of taxiway exit locations in support of the BNA Taxiway H design. The study presented a detailed review of the BNA fleet mix and utilized the REDIM software to provide an analysis of exit taxiway placement that included acceptance percentages and runway occupancy time to optimize exit locations. Similar Taxiway Exit Analysis Experience at Atkins Includes

Dallas Love Field Airport (DAL), Dallas TX –Runway 13L/31R Taxiway Exit Analysis
Louisville International Airport - Standford Field (SDF) – Runway 11/29 Taxiway Exit Analysis
Domestic CV & Taxi Hold Lot Relocation, Solar Glare Analysis (Hartsfield - Jackson Atlanta International Airport, ATL), Atlanta, GA. The Domestic Commercial Vehicle and Taxi Hold Lot Relocation project at ATL aims relocate the existing lot in preparation for a new hotel and Business Park. The project's LEED Gold Certification goals required a rooftop photovoltaic (solar). In order to demonstrate to the FAA that a proposed solar energy system will not result in an ocular impact for air traffic. The Solar Glare Hazard Analysis Tool (SGHAT) was utilized to determine whether the solar glare potential of the facility. The FAA has adopted the use of the SGHAT tool as a standard for measuring the visual impact of any proposed solar energy system on a federally- obligated airport. Employee Role: Responsible for the solar glare analysis, FAA and Airport Coordination, along with project submittal to the FAA Obstruction Evaluation / Airport Airspace Analysis (OE/AAA) system. Similar Solar Glare Analysis Experience Includes:

Nashville International Airport (BNA), Nashville TN - Parking Garage Solar Glare Analysis
Nashville International Airport (BNA), Nashville TN – Satellite Parking Roof Glare Analysis
Tonopah Airport (TPH), Tonopah TN – Solar Lease Glare Analysis
Fort Myers International Airport (KRSW) Fort Myers FL - Runway 6-24 Contingency Planning
Airport Planner responsible for evaluating available options in the event of an incident or failure of the single Runway 6-24. The primary objectives of this effort reviewed feasibility and restrictive situations where the primary runway has a significant operational impairment. Contingency analysis addressed scenarios ranging from a partial runway closures to complete runway failure and the potential conversion of parallel taxiway "A" to a temporary runway. The analysis considered technical issues such as pavement thickness and configuration, temporary markings, airfield lighting and signage reconfiguration, aircraft approaches, runway and taxiway safety area clearance and restrictions associated with FAA guidance and operational procedures.
City of Pensacola, PNS Land Use Plan (Pensacola International Airport), Pensacola, FL. Developed a study of airport land use at Pensacola Airport to demonstrate the various types real estate available for development on airport property, along with descriptors of highest and best use. Product utilized used for airport property and development marketing, along the justification for NAVAID relocation.
Qingdao International Airport Group Co., Ltd., First Place, 2014 Qingdao Airport Design Competition, Qingdao, China. In 2013, Atkins participated in a public competition launched by the City of Qingdao for the design and construction of a new greenfield airport. The development plan includes the design of the master plan, airfield, and a new terminal. The new Qingdao airport will be located 40 km north of the city center, on the west bank of Dagu River. Upon completion in 2020, Qingdao airport will have the ability to process 38 million passengers per year and 60 million passengers per year in 2045. Employee Role: Lead planner in charge of development of the airfield layout in the Qingdao Airport Design Competition to provide airfield planning and design for the master plan short, and long-term growth forecasts. The scope of work included concept design of internal airfield layout, aircraft traffic circulation assessment, gate layout analysis, cargo facility layout, approach and tower line of sight analysis.
United States Air Forces in Europe (USAFE) European Reassurance Initiative (ERI), Project Development Services, 2019 MILCON Programming
ERI consists of various efforts including capital project as demonstration of continued U. S. commitment to collective security through a series of actions designed to reassure NATO allies and partners of America's dedication to enduring peace and stability in the region. The effort involved intensive onsite charrette style work sessions with a collaborative, interdisciplinary team of users and design specialists and the host nation to develop a program, scope, and cost estimate for proposed capital projects project. Employee Role: Conducted airspace analysis, parametric planning, site selection, site development, utilities planning, utilizing ICAO, UFC, NATO, and USAFE design standards. Projects developed while on site in 2017:

Ämari Air Base, Estonia - Tactical Fighter Apron -
Rygge Air Station Norway - Beddown Site Preparation
Rygge Air Station Norway - ECAOS DABS/FEV EMEDS Storage
Rygge Air Station Norway - Replace and Expand Quick Reaction Alert Shelters
Šiauliai Air Base, Lithuania - Hot / Hazardous Cargo Pad
Šiauliai Air Base, Lithuania - Enhanced Fence Line and Force Protection
US Air Force Installation Complex Encroachment Management Action Plan (USAF-ICEMAP) Hanscom AFB, Bedford MA - Maxwell AFB, Montgomery AL - Goodfellow AFB, San Angelo TX.
The ICEMAP program is part of a United States Air Force encroachment management initiative. It identifies opportunities where base leaders can use proactive engagement and communication will help protect current missions, prepare for future missions, and support the sustainability of ecosystems and communities in the southeast United States. Employee Role: Aviation SME specifically Airspace Challenges (routing, congestion, and NextGen assessments), Noise Challenges, UAS/UAV Operations, Spaceport Challenges, Obstacle Challenges related to wind energy and cellphone towers.
Metropolitan Nashville Airport Authority, JWN RSA Compliance Environmental Assessment (John C. Tune Airport), Nashville, TN. Atkins provided planning, design, and construction administration services at JWN to ensure compliance with AC 150/5300-13 change 13 and FAA Order 5200.8, "Runway Safety Area Program." Employee Role: Assisted in the development of purpose, need, and alternatives analysis for the correction of RSA deficiencies on Runway 2-20. Using an analysis of declared distances, and approach and departure surfaces, generated an economically and environmentally feasible proposed action to bring the RSA into compliance
U.S. Air Force, Andrews Air Force Base, USAF Andrews AFB, Runway 01L-19R Rehabilitation Title II Construction Inspection Quality Assurance Services, Joint Base Andrews, MD. Atkins provided Title II construction management quality assurance (QA) services to confirm compliance with contract plans and specifications for the $81M rehabilitation of Runway 01L-19R at Joint Base Andrews. The project includes total reconstruction of the 9,300-foot-long and 200-foot-wide runway, along with installations of strengthened 1,000- foot overruns and 400-foot blast pads on either end of the runway. Over the 345-day construction period, Atkins construction inspectors, engineers, and environmental specialists reviewed specifications, applications, permits, RFIs, and submittals associated with the project, along with observing contractor operations for conformance with the plans, specifications, and environmental documents. Employee Role: Participated in construction quality assurance during reconstruction of Runway 01L-19R.
Adjunct Professor | Florida Institute of Technology, College of Aeronautics | Melbourne, FL
August 2014 – May 2019
Instructor for senior level undergraduate students in computer software and best practices in the aviation industry.
Airport Communications & Security Specialist |Portland International Jetport | Portland, ME
October 2010 – April 2011
Provided centralized security and communications oversight for the airport while working in the 24/7/365 Airport Operations Center.
Monitored surveillance cameras, access points, alarms, energy management systems, weather-related equipment, phones, and radios.
Assisted with terminal, airside, and perimeter TSA & FAA inspections, tests, and audits as well as assisting airport management on matters involving safety, security, and customer service.
Monitored noise abatement practices of aircraft and flight tracks (arrivals, departures, and maintenance engine run up).
Acted as TSA Certified "Trusted Agent" conducted airport badging activities including collection of applicant information and fingerprints, submission of criminal history records checks, and security threat assessments.
Airport Intern | Colorado Springs Airport Colorado Springs, CO
January 2009 – December 2009
Under the supervision of the Airport Aviation Director's Office, completed a one-year internship rotating through airport departments including operations and security, finance and budgeting, planning, and construction. Completed a variety of projects significant projects and duties included:
Airport Noise Land Inventory and Reuse Plan
Airport Emergency Plan Redevelopment & 2009 City of Colorado Springs Joint Tabletop Exercise
Security Audit with subsequent Key System Redesign & Procurement process
Airport Compliance Inspections – Airside, landside, & terminal
Snow Operations & Emergency Response
Tennant Relations
Airport Minimum Standards Program Redevelopment
Rental Car Lot Redevelopment & Rental Car Concession Contract Rebid & Counter Redevelopment
Current Courses
AVM 4201 - Advanced Computer Applications
Teaches the application of specialized software packages used in the aviation industry. Includes land-use management, airport and airway simulations and geographical information systems. Topics included Cartesian and spherical geometry principles, airport noise modeling and analysis, and FAA wind rose computation and data interpretation.
AVM 4204 - AutoCAD for Airport Environments
Teaches AutoCAD applications, its interfaces, concepts, terminology and specialized conflict analysis and airfield planning simulation software packages used in the aviation industry. Includes airspace analysis, GIS integration, and Simtra Pathplanner software programs.
AVM 3201 – Airport Planning
Introduces the student to the requirements, issues and processes involved in aviation planning. Includes in-depth study of the sources of aviation data, forecasting methods, the airport master planning process and environmental issues and requirements.
AVM 3202 – Airport Design
Includes analysis and application of FAA and ICAO standards for airport design. Emphasizes the airside components. Includes runways; protection areas, zones and surfaces; taxiways; terminals; aprons; pavements; and on-airport facilities.
AVM 5102 – Airport Development
Addresses capital project development issues at airports, emphasizing project definition, funding, project administration and coordination, marketing and property management of airside and landside facilities.
AVM 4701 - Airport Management
Studies modern airports, including their roles, functions, and status in the national air transportation system; sponsorship and management alternatives; management of airport development, operations, and business matters; and discussion of current and emerging public airport issues.