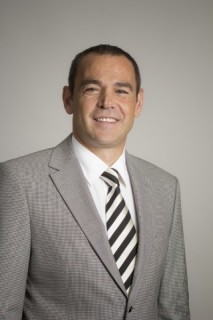 R. Tolga Turgut
Assistant Professor | College of Aeronautics
Contact Information
Educational Background
Master's of Business Administration, Florida Institute of Technology, 2013

Ph.D., Florida Institute of Technology, 2019
Professional Experience
Visiting Instructor, College of Aeronautics, FLORIDA INSTITUTE OF TECHNOLOGY, Melbourne FL, 2013-2014
Adjunct Professor & Graduate Teaching Assistant, College of Aeronautics, FLORIDA INSTITUTE OF TECHNOLOGY, Melbourne FL, 2012–2013
Taught Aviation Business Simulation. Assisted in teaching Aviation Law and Aviation Business Simulation, a Quality Enhancement Plan (QEP) course for graduating seniors to start and manage their own airline.
Director Business Development, Duty Free Services, SETUR SERVIS TURISTIK A.S., Istanbul, Turkey, 2008–2009
Delivered strategic imperatives that developed current services, enhanced revenue sourcing, and elevated company into the international arena. Identified investment opportunities domestically and globally, created new promotions and procedures to enhance service levels, and evaluated revenue streams. Direct Reports: 15-18 daily; 40–50 during project phases. Annual Budget: $500K. Clients: airlines, airport operating companies, and the Turkish government.
Played pivotal role in drive 14% revenue increase for duty free services in 1 year, from $113.7M to $129.2M.
Led inaugural of duty free concession stores at Sabiha Gokcen International Airport, to generate $45M in annual revenue on average for 20 years. Led recruitment of 120 employees and establishment of retail operations.
Spearheaded inaugural participation in international tender to operate New Delhi Airport T3 Duty Free Concessions contract. Achieved milestone as Second Runner Up, opening the market for future concession bids.
Tightened revenue stream by cancelling $3M loss-making contract with an airline prior to maturity date penalty free.
Founder & Managing Director, RTT CONSULTING SERVICES, Istanbul, Turkey, 2006–2008
rovided consultancy services to airport operators, airlines, international investment groups, and travel industry companies. Performed research and market analysis, airport and airline traffic forecasts, and commercial and marketing strategies. Held full responsibility for identifying, negotiating, and managing client relationships as well as complete P&L, strategy, marketing, training, and operating control. Direct Reports: 3 full-time, 2 part-time staff. Clients: Cukurova Group, Meinl Investments, Pegasus Airlines, Esas Holding, Limak Group, and Mott Macdonald.
Jointly led due diligence for $2.5B Build-Operate-Transfer (BOT) project financing of Istanbul Sabiha Gokcen International Airport. Justified commercial strategy; prepared traffic forecasts for 20 years.
Spearheaded formation of an international consortium to participate in airport BOT privatization tender: Cukurova Group in Turkey, Meinl Investments in Austria, and Venice Marco Polo Airport in Italy. Collaborated intensively within aggressive timeframe. Achieved Second Runner Up with €1.872M on a €1.932M tender.
Director of Marketing & Business Development, TAV HOLDING, Istanbul, Turkey, 2002–2006
Hired to assume full charge of marketing activities of airport, focusing on aviation services. Selected to head business development activities shortly after joining. Promoted TAV Group both domestically and in the international arena. Monitored privatization activities of airports worldwide and regionally (Eastern Europe and MENA). Direct Reports: 6-8; 30-40 during projects. Annual Budget: $800K. Clients: airlines, tour operators, Turkish Directorate of Airport Authority, aviation-related companies, and relevant government authorities.
Key contributor in TAV Holding becoming a major player as an airport builder and operator; grew business from serving 120 airlines to 200+ air carriers; from operating only 1 airport to 7 airports by 2006.
Drove double-digit air traffic growth (passengers) to Istanbul Ataturk Airport year over year through extensive marketing activities and customer networking globally: Year 2003 2004 2005 2006
Growth 6.6% 28.9% 23.7% 10.2%
Served as Project Supervisor for $2.9B Istanbul Ataturk Airport tender of 15.5 years, which assured growth and brand establishment of TAV holding as group's flagship airport, ranking among the top 50 airports worldwide.
Spearheaded $125M strategic acquisition of 60% shares of HAVAS A.S. ground handling services, which eliminated competitor and supplemented portfolio with Izmir Adman Menderes Airport BOT tender won by HAVAS.
Prepared traffic forecasting and new marketing strategy of Izmir Adnan Menderes Airport and Ankara Esenboga Airport BOT tender of 15.5 years, which provided strategic leverage to enrich airport portfolio.
Actively participated in various due diligence studies and all airport tender endeavors in Turkey, the Ukraine, Albania, Slovakia, Georgia, Kuwait, Saudi Arabia, India, Tunisia, Macedonia, and Pakistan.
Represented brand at Turkish Private Aviation Enterprises Association (TOSHID) as the youngest Board member ever to be elected. Served as company representative at numerous international conferences, meetings, and organizations, including Routes Conferences, international Association of Airport Executives (IAAE), ITB Berlin, and World Travel Market.
Director of Marketing & Foreign Affairs, HEAS A.S., SABIHA GOKCEN AIRPORT, Istanbul, Turkey, 2000–2002
Drove marketing and business development strategies for Sabiha Gokcen Airport. Assumed full charge of route development, marketing, network growth, international exhibitions, and staff training. Direct Reports: 8.
Led inauguration of Sabiha Gokcen Airport, the first Greenfield airport and non-DHMI government controlled airport in the country. Achieved significant air traffic growth to 200,000 passengers annually.
Initiated all relations with airlines and tour operators domestically and globally. Introduced airport to all related international associations, including Airports Council International (ACI).
Prior experience:
Marketing Coordinator & Chief Professional Travel Guide, TRANSBALKAN TRAVEL SERVICES, Istanbul, Turkey, 1998–2000
Led local ground tour operations, catering to major cruise liners. Trained sales teams worldwide, in the US and UK.
Founder & Director, NEW FACES TRAVEL SERVICES LTD, Kusadasi, Turkey, 1995–1998
Operated international tours in major touristic areas of Turkey. Established niche brand; sold business for a profit.
Operations Manager / Area Manager / Operations Staff, SIMENA TRAVEL GROUP, Turkey, 1992–1995
Additional Duties
Director of International Programs
Current Courses
AVM 4501 (Air Transportation Management)
AVM 4502 (Aviation Business Simulation, QEP course)
AVM 5107 (Airline Management)
AVS 6900 (Research Practicum)
Recognition & Awards
Private Pilot License, Federal Aviation Administration
Airport Marketing & Airline Routes Development Certificate, Airport Strategy & Marketing, the UK
National Professional Guide, Turkish Ministry of Culture & Tourism, Turkey