Student Mailing & Shipping Services
Labeling Your Mail: your on-Campus Address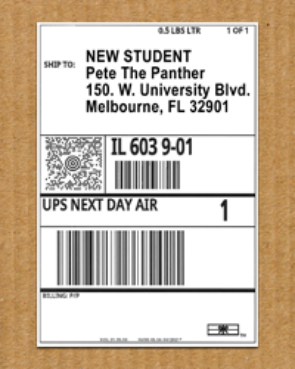 Sending your mail or packages to Florida Tech is easy. Format your packages as noted below to include your name, assigned mailbox number, and the University's address. Mailbox numbers are given upon your housing assignment and remain with you for the remainder of your career while housed on-campus. If you are a new student shipping packages to campus, please label all boxes with a header of "New Student."
(Your Full Name)
(Your Mailbox Number)
150. W. University Blvd.
Melbourne, FL 32901
Your shipping label should look like the sample to the left for new students. Watch your Florida Tech email for your official mailbox number from Florida Tech Housing. If you have not yet received your mailbox number please contact Adam Demers at
ademers@fit.edu
or Housing at
housing@fit.edu
.
Sending or Receiving Parcels?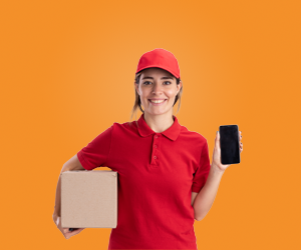 Florida Tech transitioned to a High-Density Folder system, so you no longer need to remember a combination to retrieve your mail (students housed at Panther Bay will be assigned a physical box at their residence.) Students can pick up their mail at the Mailroom located in the Facilities Operations/Mail and Shipping Building.
To retrieve packages, visit us at Shipping and Receiving, across the street from the Scott Center of Autism. All housed students can send or receive from USPS, FedEx, UPS, DHL, or Amazon (excluding lockers), or other. Students residing off-campus are welcome to send but not receive.
We work hard to make you aware of the arrival of your packages as prompt as possible. Communicating the arrival of your packages will come in the form of an email to your my.fit.edu email account and includes the tracking number, delivery date, and pickup location. If you prefer to receive an SMS alert please see a mailroom or shipping staff member at our locations.
Remember to bring your Student ID. To ensure the safe handling of your parcels, we cannot release your item without your ID.
Package Hold Times
We would like to hold your package for you forever, but due to limited storage space, we can only hold packages for the times outlined below. During which, we will make multiple attempts to contact you through your @my.fit.edu email account (or through SMS if you opted in). Any packages that exceed their hold times will be returned to the sender.
Non-Perishable Packages and Mail are held for 14 Calendar Days
Perishable Packages and Mail are held for 3 Calendar Days
Improperly labeled packages may be "Returned to Sender"
Help us help you, by ensuring all mail or packages received to the University have your name and mailbox number.
Looking for your Package? Please have your tracking number and Student ID number ready for us to look up any details with you while on the phone. Remember to wait for an alert from mail-ship@fit.edu to your my.fit.edu email on the arrival of your package.
Outbound Shipping or Mailing
Do you need to mail or send out a package? All campus community is welcome to use our services. To send out mail or packages via U.S. Postal Service (U.S.P.S.) visit our Mailroom, where postage stamps can also be purchased for future convenience. Postage rates are determined by the U.S.P.S., current postage rates can be found on the U.S. Postal Service website. Please contact us if you have any questions about the available shipping options through the U.S.P.S. For international mail shipments via U.S.P.S contact us for assistance, as these specialized mailings require specific forms and regulations, see links below for additional details.
To send out a package, visit our Shipping and Receiving warehouse. A Materials Handler Staff member, will support sending out your package with any carrier, UPS. FedEx, DHL, or Amazon Return.
Contact Us With Questions, mail-ship@fit.edu we are here to help!
E-ShipNow
The wait is over! Your personalized portal to prepare shipping labels from the comfort of your dorm or home is now live! eShipNow lets you easily create domestic and international shipments with FedEx, UPS, and DHL and pay with your credit card. Bring your completed shipment with the documents provided by eShipNow to Shipping & Receiving and we will take care of the rest! Create your eShipNow account today at eshipnow.eshipglobal.com.
Amazon lockers at Florida Tech!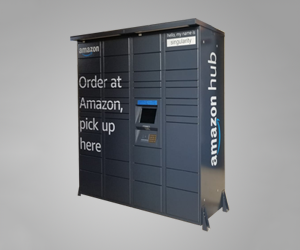 Retrieving Amazon orders is easy, Available to you via Amazon at Florida Tech, Amazon™ Lockers called "Singularity."
We encourage you to skip the lines! Send your Amazon Prime™ packages to "Singularity" and pick up your order 24/7. All students are able to use the Lockers to send back or receive from Amazon.
"Singularity" is located outside the Denius Student Center, next to the PNC Bank ATM.
Learn more with our Amazon Locker Guide or by visiting Amazon's Hub webpage.
*The lockers are entirely operated by Amazon. Florida Tech holds no liability or responsibility for packages.
Change of Address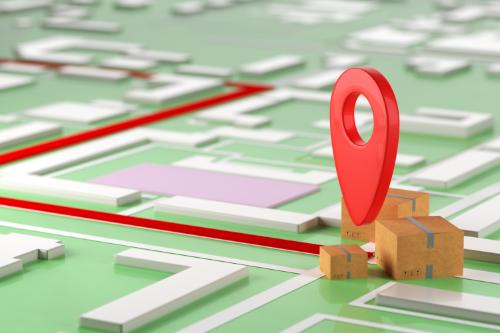 Moving off-campus, or going home for the summer?
Ensure that your mail and packages go with you! You can change your address permanently or temporarily for a small fee on the USPS website. Better yet, stop by the Florida Tech Mailroom and get it done for FREE.
Students must be housed on-campus throughout the summer in order to receive their mail. Fall to Spring housed students do not need to forward their mail during holiday break. We will gladly hold it for you during the short time.
Please note that mail forwarding is not available for international addresses; if you are an international student going home for the summer please see us make arrangements to hold your mail until your return.