Staff & Faculty Services
Bulk Mailing
Due to new barcoding requirements by U.S.P.S., the Florida Tech Mailroom no longer process bulk mailings on campus. These must be processed through the Copy Center or an off-campus vendor. If you need assistance locating a vendor, please do not hesitate to contact us.
All bulk mailings require 10 days' advance notice before dropping at the Melbourne Post Office—B.M.E.U. (Bulk Mail Entry Unit). Bulk mailings cannot be accepted without prior approval.
Campus Mail
The service is to deliver interdepartmental mail and packages between departments and staff members. The content should relate to the official business of the University.
Addressing
To prevent delays in receiving your mail and packages, we kindly ask that you please use the following format for addressing all inbound shipments.
Florida Tech
(Your Name)
150 W. University Blvd
(Your Building, Your Room #)
Melbourne, FL 32901
We attempt to locate the owners of improperly labeled mail and packages; the item will be returned to the sender if the owner cannot be found.
Outbound Mailing or Shipping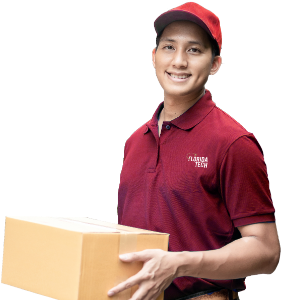 Do you need to mail or send out a package? All campus community is welcome to use our services. To send out mail or packages via U.S. Postal Service (U.S.P.S.), visit our Mailroom, where postage stamps can also be purchased for future convenience. Please contact us if you have any questions about the available shipping options through the U.S.P.S. For international mail shipments via U.S.P.S, contact us for assistance, as these specialized mailings require specific forms and regulations, see links below for additional details.
To send out a package, you can now complete your shipping label from the comfort of your office. Please use the eShipGlobal links found here (or the buttons below) to prepare your shipment. To learn more about how to use eShipGlobal, please visit our SharePoint page for video tutorials and informative articles.
Once your package is ready, visit our Shipping and Receiving warehouse. A Materials Handler Staff member will support sending out your shipment with any carrier, U.P.S. FedEx, DHL, or Amazon Return.
Sending freight or HazMat? Please contact us to make arrangements.
Contact Us With Questions at mail-ship@fit.edu; we are here to help!
E-ShipNow
Staff & Faculty can prepare shipping labels for personal use from the comfort of your office or home! eShipNow lets you easily create domestic and international shipments with FedEx, UPS, and DHL and pay with your personal credit card. Bring your completed shipment with the documents provided by eShipNow to Shipping & Receiving and we will take care of the rest! Create your eShipNow account today at eshipnow.eshipglobal.com.
Personal Use
Staff and faculty are welcome and encouraged to use our services for sending personal mail and packages. Please visit the Mailroom or the Shipping & Receiving warehouse, and our friendly staff will assist you.
eShip Now, your portal to prepare your personal shipments from the comfort of your office!
Customer Assistance
The Mailroom staff is available for consultation regarding mail preparation and addressing. The campus community is encouraged to call the Mailroom with specific questions or to arrange for an on-site visit.
Mailing And Shipping Services SharePoint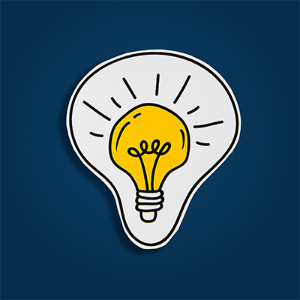 Articles
About eShipGlobal, Inc.
Please contact us at mail-ship@fit.edu for questions with E-Ship Global services. Remember, eShipGlobal is Florida Tech's contracted domestic/international shipping vendor. Please choose to use our services instead of choosing to ship externally. Our rates are more favorable, with supportive team members who can assist you.
*Note, eShipGlobal, Inc Credit Card portal does not interconnect with eShipGlobal, Inc Cost Center portal. Florida Tech Expense Cards are accepted. Save your shipment receipts for monthly reconciliation. Please use the resources within eShipGlobal to track your package, or go to floridatech.edu/mail-ship and select the image of the vendor used to track your shipment. Staff and Faculty personal inbound shipments are not permitted unless it's for official university purposes.
Contact Us With Questions
You can call us at: (321) 674-7224 | or email us at mail-ship@fit.edu Please have your tracking number ready for us to look up any details with you while on the phone. Remember to wait for an email alert from mail-ship@fit.edu on the arrival of your package.