Campus & Community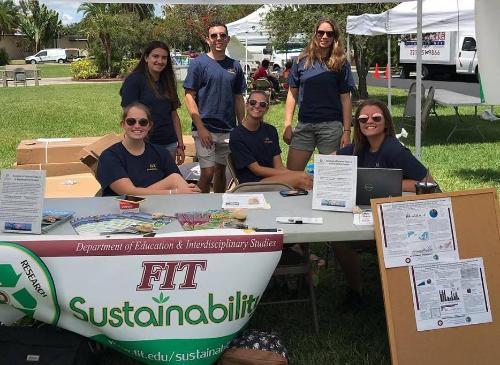 Many student, staff, faculty, and community partners have generated sustainability initiatives. Some programs combine courses and student research projects to produce innovations on and off campus - several student projects have contributed to Florida Tech's . Students have also worked with many regional Space Coast partners.
Sustainability research projects often use a campus classroom model: students develop real-world sustainability projects to generate applied experience and sharpen marketable skills. These efforts include student-staff-faculty teams working on issues such as:
Recycling: Projects include electronics, dormitory, and workspace recycling. Contact Facilities Operations for most questions. Corporate donors of bins include Siemens Engineering and Waste Management.
Sustainable Buildings: Students assist implementation of best practices in building management systems. Students have worked on diverse LEED and FGBC credits on energy, indoor air, water management, and other systems with buildings staff in Facilities Operations. Facilities operations have arranged with our janitorial services for six Green Seal certified cleaning chemicals to be standard in usage on campus.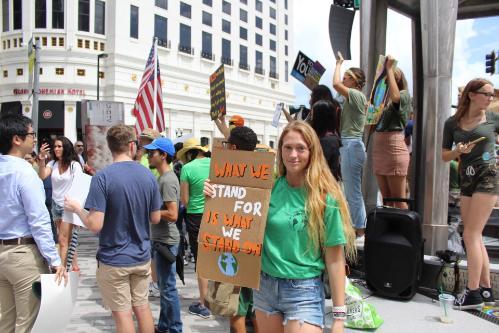 Sustainable Events: Best practices in sustainability are increasingly used in event management. Students have worked to bring sustainable practices to many events on- and off-campus including the Florida Tech International Festival, Woman's Business Center events, Melbourne Music Marathon, and Ron-Jon's Beach and Board Fest.
Sustainability Communications: Messaging and education are fundamental to locking in best practices. This team works with student groups, SGA, and diverse university staff offices across campus to coordinate messaging needs (and to tell some of the interesting stories that underlie making new sustainability projects sustainable).