Community And Campus Partners
Many organizations on the Space Coast have partnered with the Florida Tech Sustainability Program (SUS). A diverse array of sustainability students have worked with these partners as paid or volunteer SUS interns for their Senior Research Projects. These off- and on-campus partners include:
American Bureau of Shipping
With over 80 global offices, ABS is the maritime standards organization co-leading the de-carbonization of the marine shipping industry. Paid ABS internships for SUS student senior research projects have generated four globally distributed policy papers on the roles and needed standards for post-combustion carbon storage, hydrogen energy, biofuels, and nuclear energy in the decarbonization of maritime shipping.
Brevard Cultural Alliance


BCA has worked with Florida Tech on since two large sustainable art installations. These exhibitions featured innovative kinetic art sculptures and included expert panels on the merger of the sciences and arts with F.I.T. faculty.
Brevard Public Schools
Florida Tech has many long connections with BPS and sustainability is a component of some of our STEM (Science Technology Engineering and Mathematics) activities with public schools in the region.
Carnival Cruise Lines


Research projects by sustainability students have included work with Carnival Cruise Line to measure and identify improved reverse osmosis systems to optimize freshwater use for customers and crew on board varying classes of ships.
City of Cocoa
Florida Tech sustainability students did senior capstone research projects with the city Sustainability Committee and staff to develop and implement the first ever Cocoa Sustainability Plan.
City of Melbourne
Sustainability students played roles in the initial creation of Melbourne's Beautification and Energy Efficiency Board (BEEB), which included a stated goal of achieving 100% clean energy by 2035. Student senior research projects include an ASHRAE v. 2.2 energy audits of the City Hall.
City of Palm Bay
As a part of their SUS senior research, student sustainability interns co-developed and implemented the first ever Palm Bay Sustainability Plan with the city's Sustainability Board and city staff over several years of work.
City of Satellite Beach
Many Florida Tech students have worked here as interns on stormwater issues, sustainable buildings, solar energy, and Sustainability Board actions with city staff. Students also directly participated in the creation and implementation of the first barrier island city sustainability plan in the region.
Energy Florida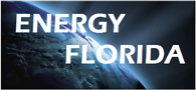 Energy Florida is an industry-led nonprofit organization that helps to bring energy-related products and services to the state of Florida, with a focus on renewable energy. EF seeks to diversify and finance innovative energy projects.
Florida Power & Light
FPL has teamed with Florida Tech on several sustainability initiatives.FPL is one of the largest energy producers in the Southeast U.S. FPL is also one of the largest employers in the state of Florida with over 11,000 employees.
Florida Solar Energy Center
The Florida Solar Energy Center serves as a lead research and education facility on solar energy for much of Florida. Their mission entails researching, testing and certifying solar systems as well as serving as an exceptional educational resource for the regional and state. Our students and staff interact with FSEC staff on several issues, and also on occasional presentations.
Harris Corporation
Harris Corporation is a historic corporate innovator on the Space Coast and globally as a provider of high tech products and services. Harris practices corporate social responsibility and continues to be a community leader with many Florida Tech connections.
Hilton and DoubleTree Hotels - Beachside, Melbourne, Fl
Sustainability students from Florida Tech have worked on green engineering and sustainable business incentives at the Hilton and DoubleTree hotels, beachside in Melbourne Florida. The leadership of these hotels are very forward thinking and are evaluating solar panel arrays and other innovations.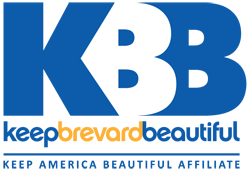 Keep Brevard Beautiful
KBB works throughout the Space Coast on many sustainability issues. Our students and faculty have worked with KBB to create their regional Sustainability Awards program, to enhance the effectiveness of their Lagoon Friendly Lawns program, and other sustainability projects.
Lighting Science Group
LSG unleashes the science of light to make people and our planet look, feel, and heal better with state-of-the-art, energy efficient LED lighting products of all types. SUS students and faculty provided consulting assistance on several issues.
Marine Resources Council
The MRC has been a historic leader in the protection of the Indian River Lagoon, including a National Estuary Program designation in 1991. This huge waterway is one of North America's most biodiverse estuaries and is threatened on many fronts. Our students have done multiple internships with MRC including the IRL report card and the Green Business Program.
Siemens Corporation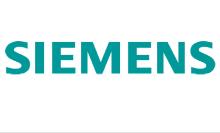 Siemens is a U.S. subsidiary of Siemens AG, a global powerhouse in electronics and electrical engineering; operating in the industry, energy, and infrastructure sectors with a comprehensive focus on improving energy efficiency. Siemens has supported several Florida Tech sustainability initiatives.
Smooth Running Inc.
Smooth Running is the producer of several prominent endurance events in East Central Florida. Smooth Running strives to achieve high levels of sustainability and has used FIT students for multiple events.
Town of Indialantic
For senior research projects, SUS students are generating the town's first sustainability action plan in 2023. Paid student interns are working closely with the town's Sustainability and Resiliency Committee and town staff.
Town of Melbourne Beach
Our students, via their capstone projects, generated the first sustainability action plan for Melbourne Beach, the oldest city in Brevard County. Student interns are now implementing the priority actions from the plan we co-wrote with the town, which includes an initiative for zero carbon municipal operations by 2030.
Waste Management
Waste Management, serves more than 20 million customers in the U.S., Canada, and Puerto Rico. WM is committed to developing new waste solutions that can help communities achieve their green goals and has supported several Florida Tech sustainability initiatives.
Florida Tech On-Campus SUS Partners include:
Business and Retail Services
This division includes many offices of importance to campus sustainability including Housing & Residence Life, Dining Services, Conference Services, Property Administration, and the Copy Center. The directors of these offices have introduced various sustainability best practices.
Environmental Health and Safety Office
The ERC support provides and coordinates services that minimize safety, health, environmental and regulatory risks to the Florida Tech community in a manner consistent with responsible fiscal and environmental stewardship.
Facilities Operations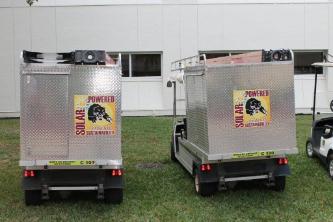 Facilities is responsible for approx. 2 million sq ft of classroom, laboratory, housing, dining, office, and other facilities on approx. 150 acres at F.I.T. and other sites off campus. Many sustainability efforts at Florida Tech are heavily dependent on Facilities including LEED buildings, recycling, and Tree Campus U.S.A.
International Student Service Organization
ISSO brings together the international students of Florida Tech to work together to better the university community as a whole. The organization participates in many large events and is a major resource for international students.
Marketing and Communications
The Offices of Marketing, Communications, Web Services, Creative Services, and WFIT-FM have often assisted the sustainability program.
Student Government Association
Among many responsibilities, the Florida Tech SGA coordinates with other organizations on campus to help bring sustainability initiatives to the proper university committees and can allocate funding for such projects at intervals.
weVENTURE - Women's Business Center
The Women's Business Center at Florida Tech promotes the advancement of women in the workplace. Social equity is a fundamental principle of sustainability. The WBC has supported a applied sustainability initiatives in the workplace.