Resume Resources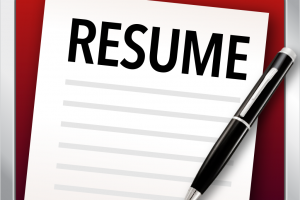 A résumé is a self-marketing tool designed to get a job interview. Like any marketing tool, it should target the market/employer you are reaching. It is an:
Application Tool — For jobs, research projects, and graduate school
Marketing Tool — To demonstrate experience and skills to clients or colleagues
Living Document — Should be tailored to the audience and updated as needed
In order to target the résumé effectively to employers, you need to spend time researching company expectations and industry norms for your document. It must speak to the employer's needs– not your needs. Read the requirements of the job and use your resume to show how you meet those specific requirements; you may have many different resumes for different job types.
How Our Office Can Help
Attend a résumé workshop or drop-in review event during the year, check the event calendar on Handshake for dates.
Make an individual virtual résumé review appointment through your Handshake account to select a convenient timeslot.
Sample Résumés
These samples show format examples with general descriptions, be sure to make your descriptions specific to your experience (ie- how much, how often, what skills or products did you use, for who, what happened as a result?)
Functional Resumes
Functional Resume (Professional w/ Experience)
Functional Resume (Student, No Formal Work Experience)
No Work Experience or Limited Work Experience
No Work Experience Part-time/Customer Service Experience
College of Aeronautics
Aviation Management Aviation Management w/ Flight
College Of Business
Accounting Business Administration
Healthcare Management-MS Healthcare Management- Clinical-MS
Supply Chain- MS MBA with International Experience
College of Engineering & Science
Aerospace Engineering Aerospace - Freshman
Biomedical Engineering Chemical Engineering
Civil Engineering Computer Science
Electrical Engineering Mechanical Engineering (Master's)
Ocean Engineering Software Engineering
Biological Science Oceanography
Biology Astronomy and Astrophysics
College of Psychology & Liberal Arts
General Psychology Psychology- No experience
Experienced
Military Experience:
Military - Mechanical Eng Resume
Military - Supply Chain Resume
Military Resume Tips
Curriculum Vitae (CV)
Applicant Tracking Systems (ATS)
ATS is often used by employers when you submit a resume online. These software systems will scan and rank your resume based on your matching qualifications. To ensure that the system can read your resume correctly, keep these tips in mind:
Make sure to upload the correct file format asked by the system (.pdf is the best choice if it is allowed)
Use keywords that match the job description in your skills and experience section
Avoid using tables, graphics, text boxes, and header/footer space as ATS systems often do not read these areas
Left justified columns are acceptable for dividing your paper, but text put in a far right hand column may not be readable
Use standard formatting and fonts (Times New Roman/Arial), as well as standard headers (such as "Experience")
ATS Approved Fonts:
Calibri (+Light)
Times New Roman
Arial (+Narrow)
Verdana
Cambria
Garamond
Book Antiqua
Trebuchet MS
ATS systems are becoming more advanced, so some standard formatting may no longer be necessary, but you should always research the employer's requirements and use standard ATS protocol if you are unsure.
More Resources on ATS: