Resume Resources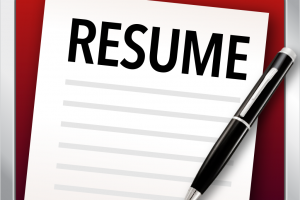 A résumé is a self-marketing tool designed to get a job interview. Like any marketing tool, it should target the market/employer you are reaching. It is an:
Application Tool — For jobs, research projects, and graduate school
Marketing Tool — To demonstrate experience and skills to clients or colleagues
Living Document — Should be tailored to the audience and updated as needed
In order to target the résumé effectively to employers, you need to spend time researching company expectations and industry norms for your document. It must speak to the employer's needs– not your needs. Read the requirements of the job and use your resume to show how you meet those specific requirements; you may have many different resumes for different job types.
How Our Office Can Help
Attend a résumé workshop or drop-in review event, check the event calendar on Handshake for dates.
Schedule an individual résumé review appointment through your Handshake account (found under the 'Career Center' tab).
Sample Résumés
Several samples types are listed below, and they demonstrate different formats and content with general descriptions, be sure to make your descriptions specific to your experience (ie- how much, how often, what skills or products did you use, for who, what happened as a result?).
NOTE: You should review multiple examples regardless of the major represented in the sample to get an idea of what works for you! Use a format best suits your needs and choose content sections that fit your unique experiences (or create your own!).
Basic Resume Template
To get started, download this basic resume template (MS Word file) and start filling in your own details! Basic Resume Template