Order A Cake For Your Student's Special Day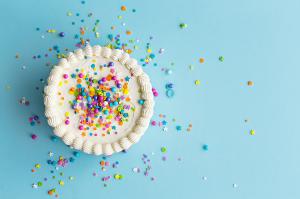 Missing your student and want to send them a birthday surprise? Order a custom, scratch-baked cake using the form below. There are two cake options: 9 inch Chocolate Chip Cookie Cake or 9 inch Iced Layer Cake which can both be decorated with a special message or screened image. Both cost plus tax. Campus Dining accepts Visa, Master Card, American Express and Discover.
Please allow 4 days lead time for processing orders.
After you complete the form, a Campus Dining representative will contact you directly to arrange for payment prior to the order date. Campus Dining can be reached at 321-674-8040.
Student may pick-up their cake from Panther Grocery after 12pm on pick-up date. Campus Dining is not responsible for unclaimed cakes.