About Us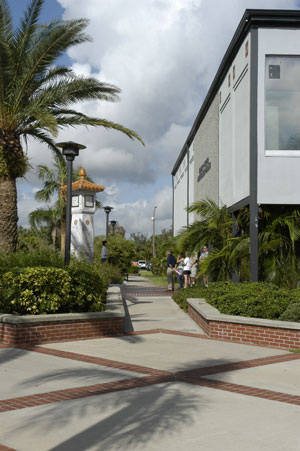 At the Office of International Student and Scholar Services (ISSS), we provide support for international students and scholars to enable you to achieve your educational goals and objectives. We advocate on your behalf, encourage international and U.S. students to learn from one another, and play a role to expand the university's appreciation for cultural diversity. This mission is based upon Florida Tech's goal to provide education for interdependence by furthering international education at Florida Tech and supporting an environment conducive to intercultural learning and exchange.
Our responsibilities include:
Advising and interpretation of U.S. government regulations
Serving as liaison with the U.S. Department of State, the U.S. Department of Homeland Security, sponsoring agencies, community cultural organizations and foreign embassies
Providing orientation and informational programs
Promoting intercultural exchange programs between international students and the university community
Serving as point of first referral for Florida Tech's international non-immigrant community
Our staff is comprised of people who are truly interested in the well-being of international students. We have extensive training and experience in assisting students in meeting their educational goals and objectives, and interpreting U.S. Citizenship & Immigration Services (USCIS) regulations. Our services include assisting F, J and H visa holders with numerous services, including travel signatures, new I-20s, international student orientation, letters to social security, visa extensions and many other immigration matters.
The ISSS Office participates with other campus offices on various programs designed to assist you in adjusting to life in the United States and at Florida Tech. These programs include International Student and Scholar Orientation, International Coffee Hour events, the annual International Festival, as well as online workshops on informative topics such as employment and immigration issues.