College of Aeronautics
Outstanding Alumni Award Winners
Juan Moreno
2022 Skurla Award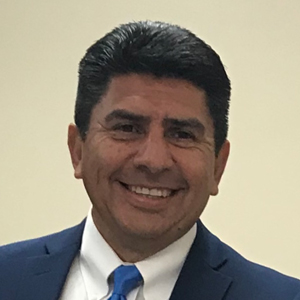 Juan Moreno | 2022 Skurla Award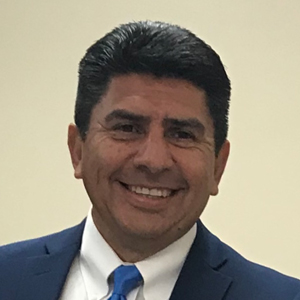 Juan is a 1987 College of Aeronautics graduate of Florida Institute of Technology, where he received a bachelor's degree in Aviation Management. He is an active pilot in general aviation and holds a Commercial/Instrument rating, Multi-Engine, Flight Instructor, and Flight Dispatcher Certificates.
For the past 32 years, Juan has worked for Delta Air Lines in various capacities, including 24 years in the Operations and Customer Center (OCC) as a Flight Superintendent, Line Check Dispatcher, and Safety Representative for the Professional Airlines Flight Control Association (PAFCA).
Juan is a native of El Salvador, Central America, and now a proud resident of the great state of Georgia, where he lives with his wife Patricia and son Juan E. Moreno.
Jason Terreri
2019 Skurla Award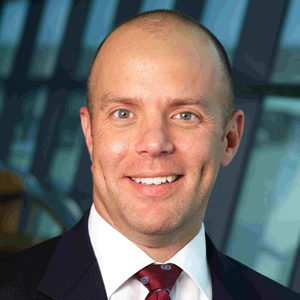 Jason Terreri | 2019 Skurla Award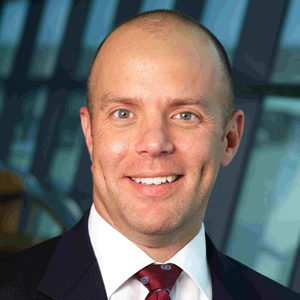 Jason Terreri was confirmed as the new Executive Director of Syracuse Hancock International Airport in April 2019, with a unanimous vote by the SRAA Board. Jason is a seasoned industry veteran with more than 15 years of senior airport management experience. He previously served as the Senior Operations Project Director for Airports Worldwide, Inc., in Sanford, Florida. He was responsible for airport planning and development activities, including the strategic deployment of capital and guiding the efficient execution of projects at various airports within the Airports Worldwide, Inc., portfolio. Additionally, Jason provided guidance and oversight for air service development.
Prior to his tenure with Airports Worldwide, Inc., Jason was the Assistant Director of Airports for the Horry County Department of Airports in South Carolina. In that role, Jason oversaw Myrtle Beach International Airport's operations and airfield maintenance, the communications center, planning and development, and three general aviation airports. Jason also spent nine years at Hartsfield-Jackson Atlanta International Airport in various business development, properties, and operations roles.
Jason is a licensed commercial pilot and former flight instructor. He graduated from the Florida Institute of Technology with a degree in aviation management and received a master's degree in public administration with a concentration in aviation policy from the University of Nebraska.
In 2009, Jason earned his Accredited Airport Executive (A.A.E.) designation from the American Association of Airport Executives (AAAE). In 2012, he was recognized by Airport Business Magazine as one of its Top 40 Under 40. Having earned his International Airport Professional (IAP) designation for Airports Council International (ACI) in 2014, Jason was elected to the board of directors for the IAP Community of Practice.
Miguel Estremea
2018 Skurla Award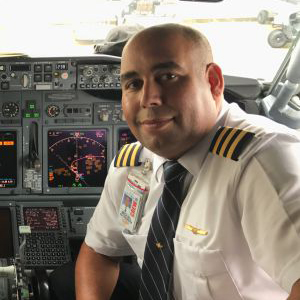 Miguel Estremea | 2018 Skurla Award
Miguel Estremera is a pilot with United Airlines based at the Newark-Liberty International Airport, currently flying various models of the Boeing 737. Miguel began his airline career in 2001 with Continental Airlines, which later merged with United Airlines. Prior to beginning his career with Continental, Miguel worked in various positions in the aviation industry, including being a cargo pilot flying the DC-3 and as a flight attendant with US Airways.
Miguel's roots in the community run deep. Miguel has worked as a public school teacher and continues to volunteer in the community promoting aviation to aspiring enthusiasts. In addition, Miguel is involved in the Florida Tech College of Aeronautics Alumni Association, Latino Pilots Association and PALS (Patient Airlift Services) and is currently in the process of becoming an auxiliary police officer.
It was in coordination with PALS that Miguel was able to coordinate transportation of relief supplies while evacuating those in need from Puerto Rico after Hurricane Maria. Miguel's proactive approach in identifying relief effort needs enabled San Juan Center air traffic controllers to remain on-station during the initial traffic coordination phase, which saved countless lives during this critical time. Miguel grew up in Dorado and Vega Baja,Puerto Rico, moving to western Massachusetts at the age of 5.
Miguel holds a Bachelor of Science in Aviation Management with Flight from Florida Tech. Miguel has been a vocal supporter of Florida Tech within the aviation and airline industry ever since he graduated and has helped hundreds of students and fellow alumni to get their feet in the door.
He currently resides with his wife and two daughters in Agawam, Massachusetts, where he enjoys spending time with his family and friends.
Huntley Lawrence
2017 Skurla Award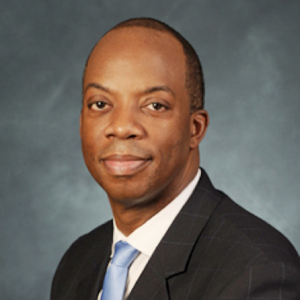 Huntley Lawrence | 2017 Skurla Award
Huntley A. Lawrence, a 32-year veteran of The Port Authority of New York and New Jersey who became director of aviation in January 2017, is responsible for managing one of the world's largest airport systems with revenues of $2.4 billion and a staff of over 1,500 aviation professionals. Prior to becoming director, Huntley served as deputy director of aviation, a role he had held since May 2014.
Beginning his Port Authority career in Airport Operations, Huntley held positions of increasing responsibility at LaGuardia, Newark Liberty International (EWR) and JFK International airports. In 1993, he accepted a position in the Properties and Commercial Development Division at EWR, where he negotiated leases and operating agreements with existing and prospective tenants and managed properties at Teterboro and Newark Liberty International airports. He subsequently joined EWR's Airport Operations Division and was successively promoted into the positions of manager, Landside & Customer Services; assistant manager, Airport Services; and manager of the Airport Services Division. In the latter position, he was responsible for the Airside, Security and International Facility units and worked successfully in managing the transition from FAA civilian security staff to U.S. Transportation Security Administration officers following the tragic events of 9/11.
In 2006, Huntley became senior manager, Security and Technology for the Port Authority Aviation Department. In this assignment, he developed the Aviation Security Business Plan, managed the department's $200 million Security Capital Plan, and coordinated security policy for the Port Authority's five airports. In 2007, he returned to EWR as deputy general manager, New Jersey Airports, a position he held until he was appointed general manager, New Jersey Airports in October 2011.
Huntley holds a Bachelor of Science degree from Florida Institute of Technology and a Master of Business Administration from Dowling College. He is vice chairman of the American Association of Airport Executives' Airport Legislative Alliance, chair of the International Facilitation Sub-committee, and a member of AAAE's Policy Review Committee. He is a member of the board at both the Wings Club Foundation and NYC & Co., and a member of RTCA's NextGen Advisory Committee. He is also a licensed pilot.
Fin B. Bosnet
2016 Skurla Award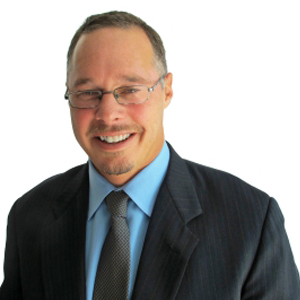 Fin B. Bosnet | 2016 Skurla Award
Fin Bonset holds a B.S. in aviation management/ flight and an M.S.A. in airport management and development, both from Florida Institute of Technology, and is currently working on his third consecutive FIT degree for a Ph.D. in aviation science. In addition, he has been involved with the College of Aeronautics as a full-time and part-time professor for over 13 years, was awarded the 2006 James Constantine Faculty Excellence Award and currently teaches classes in airport design as an adjunct professor. He is also a flying enthusiast, holding an FAAcertified commercial pilot license with an instrument rating in both single and multiengine aircraft, also obtained at Florida Tech.
Bonset has been an aviation planning and design consultant for 18 years and has worked at over 160 airports worldwide. Currently, he holds the position of sector manager of aviation planning for Atkins North America, a large multinational design firm where he is responsible for all national planning projects ranging from passenger terminal capacity studies to taxiway design projects at airports such as Philadelphia International Airport, Las Vegas McCarran International and Southwest Florida International Airport. Before joining Atkins, his career path fueled his desire to travel and literally spans the globe, having completed airport projects in countries including Egypt, Israel, Jordan, Colombia, Brazil, Mexico, Taiwan, Vietnam, Croatia and China. During that time, he created and operated his own planning consultancy firm and also worked for airport design software firm Simtra AeroTech/Transoft Solutions and international design firm Louis Berger Group.
His active involvement in aviation planning industry trade organizations, FIT alumni programs and his goals of implementing real-world airport design methodologies in his design classes has resulted in many of his FIT students being able to obtain that first foot in the door at the world's best design firms. He is known for helping students fulfill their full potential by mentoring them on résumé writing, technical writing, interview skills and placement within airportrelated job pipelines.
Bonset was born in The Netherlands, raised in Australia and Aruba, and is now a 24-year loyal Melbourne resident. He enjoys the Florida lifestyle with his artist wife Jennifer and their two crazy Boxer dogs Mollie and Gage.
Greg Donovan
2015 Skurla Award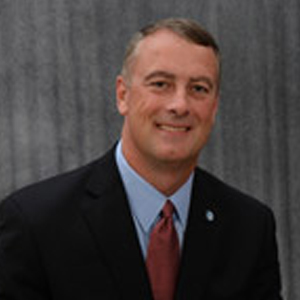 Greg Donovan | 2015 Skurla Award
Greg Donovan, A.A.E. is the executive director of Melbourne International Airport (MLB) responsible for overseeing the authority's $28M budget and operation of a 2,750 acre airport. Donovan previously served as director of Pensacola International Airport (PNS) and was responsible for a $27M operation handling 1.5M passengers annually on six scheduled commercial airlines. From 2008-2013 Donovan served as the director of Okaloosa County's three airports consisting of Northwest Florida Regional Airport (VPS), Destin Airport (DTS), and Bob Sikes/Crestview Airport (CEW). Donovan has a total of 24 years of airport management experience. He earned a Bachelor of Science degree in Aviation Management from Florida Institute of Technology in 1991, professional accreditation from the American Association of Airport Executives (AAAE) in 2004, and holds a private pilot's license. Donovan received the state's top recognition in 2011, being named Aviation Professional of the Year from the Florida Department of Transportation and has served on the board of directors and as president of the Florida Airports Council (FAC).
Bill Johnson
2014 Skurla Award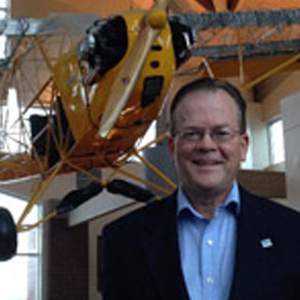 Bill Johnson | 2014 Skurla Award
Mr. Johnson assumed his position as Executive Director of the Florida Airports Council in September of 2001. The Florida Airports Council is a state-wide professional association representing Florida's publicly-owned and -operated airports with a membership of more than three hundred airport, aviation, governmental, educational, and industry representatives.

Prior to joining the Council, Mr. Johnson was the Director of Economic Development for City of Tallahassee, Florida; where he had also served as Director of Aviation at Tallahassee Regional Airport.

Prior to assuming his position with the City of Tallahassee he served as the Aviation Manager for the Florida Department of Transportation, an Assistant City Manager and Director of Economic Development for the City of Fort Lauderdale and Airport Manager for Fort Lauderdale Executive Airport.

In addition to his position with the Council, Mr. Johnson administers the FAC Education Foundation, providing scholarships and internships to students in Florida, where he also serves as liaison with the Council's two student chapters.

Mr. Johnson began his aviation career in 1978 at the Metropolitan Nashville Airport Authority. He has a Master's Degree in Aviation Education and Bachelor's Degree in Aviation Administration from Middle Tennessee State University and an Associate Degree in Flight Technology from Florida Institute of Technology.

Mr. Johnson is an Accredited Airport Executive (AAE) and licensed pilot.
Nelson Cambata
2013 Skurla Award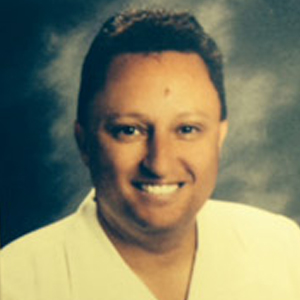 Nelson Cambata | 2013 Skurla Award
Nelson Cambata graduated from FIT in 1978 and began working for the family business. He is now the Chairman and CEO of Cambata Aviation. Cambata Aviation is an international company employing over 7,000 people worldwide. StarPort Aviation is one of the US companies that was started by Nelson. StarPort is a full service FBO and maintenance facility (www.starportusa.com) located in Sanford, FL.
His passion for aviation is evinced by possession of both fixed wing and rotary-wing ratings. Nelson is type certificated in the BE400, MU300, BE350, and more. Nelson's hobbies include car racing, motorcycles, competition shooting, and scuba diving.
He married the former Heidi Hartline in 1984. They have two children, Michael and Christopher. Michael recently graduated from F.I.T and now owns his own business, Dimension Ten, LLC. Christopher currently attends Embry Riddle University. Heidi spends a great deal of her time helping the community through The Marine Discovery Center and the local soup kitchen.
Nelson supports multiple charities including the Miami Center to Cure Paralysis, Mother Teresa's Mission, Experimental Aircraft Association, Make-A-Wish Foundation, Angel Flight, Coronado Methodist Church, and St. Jude Children's Hospital to name a few.
Nelson is a board member for Business Executives for National Security, a member of the President's Circle for the Experimental Aircraft Association, a member of The Green Jacket Club, and the Explorers Club.
Chrishanth Fernando
2012 G.O.L.D. Award
Chrishanth Fernando | 2012 G.O.L.D. Award
Mr. Fernando graduated from the College of Aeronautics in 2002 with a Bachelor's degree in aviation management. He began his career at Wyle Labs as an aviation analyst conducting aircraft and weapons noise analyses for military and civilian clients and subsequently joined HNTB Corporation, where he utilized his expertise in aircraft noise to support airport/airspace NEPA projects.

He is currently a senior environmental specialist/associate at Booz Allen Hamilton in Washington D.C., supporting the FAA's NextGen Initiatives with a focus on performance based navigation, environmental modeling and NEPA Compliance.

Mr. Fernando also supports his local community as the co-director and a member of the board of directors of Hands on DC, an all-volunteer, non-profit organization that is dedicated to improving the learning environment in D.C. public schools.

He has also been instrumental in revitalizing the Washington, D.C. Metropolitan area chapter by reaching out to younger alumni. He has strengthened communications with the alumni through the creation of the chapter's FaceBook page. Mr. Fernando has also organized several chapter events in 2012.
David A. Byers
2012 Skurla Award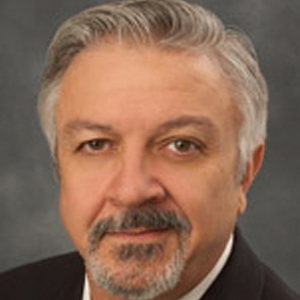 David A. Byers | 2012 Skurla Award
Dr. Byers is a 1978 graduate of the College of Aeronautics holding a B.S. in Air Commerce (transportation technology). He also holds a Master of Business Administration in Aviation from Embry-Riddle Aeronautical University. In 2004, Dr. Byers received his Ph.D. in Science Education (Aviation) from FIT's College of Science, the first aeronautics candidate to complete the program. Dr. Byers currently serves as an associate professor for the Aviation Institute at the University of Nebraska, teaching graduate and undergraduate courses in airport development, management and aviation policy.

In addition to his academic credentials, he has 35 years of experience in airport development, environmental analysis, and financial planning for commercial service and general aviation airports throughout the U.S. He is currently blending his academic and professional experience by leading a team of researchers and engineers in the development of a Synthetic Air Traffic Advisory System (SATAS), designed to enhance flight safety at busy airports where manned air traffic control towers are not practical.

A charter member and past president of FITSA, Aeronautics' alumni affinity group, Dr. Byers has worked over the years with many graduating students and alumni to network with industry professionals for career and project teaming opportunities. Dr. Byers holds a commercial pilot license and is a certificated aircraft Airframe & Powerplant Mechanic. He is also a certified member of the American Association of Airport Executives (AAAE) and the American Institute of Certified Planners (AICP).
David Allen Cruciger
2011 Skurla Award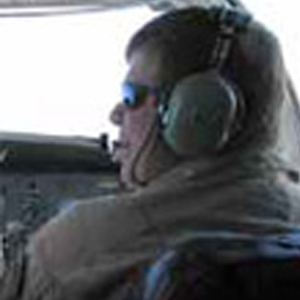 David Allen Cruciger | 2011 Skurla Award
David Cruciger graduated from the College of Aeronautics in 1984 with a bachelor's degree in aviation. He currently works for US Customs and Border Protection in Homestead ARB, Florida as an Aviation Interdiction Agent.

Mr. Cruciger is a standardization instructor pilot in Citation C-550, King-Air BE200, and Dehavaland DHC-8 aircraft. He is responsible for training and evaluation of all Fixed-Wing Pilots at the Miami Air Branch. He provides training for Sensor Operators in C-550 aircraft using advanced Infra-red and radar systems and flies coastal patrols around South Florida, the Bahamas and Caribbean islands and South America.

Mr. Cruciger was instrumental in developing the program for operating the Bombardier, DASH-8 (200 and 300) in hostile environments. He was designated as Subject Matter Expert (SME) in the DASH-8. He worked closely with FlightSafety and CBP's training and standards division to ensure the safe and effective operation of this critical ground breaking law enforcement asset. His program set the standard for DASH-8 crew training and proficiency, and also for the law enforcement tactics used in Miami Air and Marine Branch operations.

In his spare time, Mr. Cruciger serves the public as an emergency medical technician (EMT/Paramedic), working as a first responder helping to save lives in South Florida.
Clara Bennett
2010 Skurla Award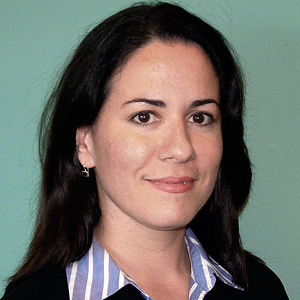 Clara Bennett | 2010 Skurla Award
Clara Bennett is the manager of Fort Lauderdale Executive Airport directing the day to day operations of one of the busiest general aviation airports in the country, which is home to over 700 aircraft and nearly 200 aviation-related businesses.

Ms. Bennett was named the 2004 General Aviation Airport Manager of the Year by the Federal Aviation Administration (FAA) Southern Region Airports Division and received the National Air Transportation Association Airport Executive Partnership Award in 2006.

Ms. Bennett is a native of the Dominican Republic and a mother of two. She has a Bachelor of Science in Aviation Management from Florida Tech and a Master of Business Administration from Florida Atlantic University.