Florida Tech String Orchestra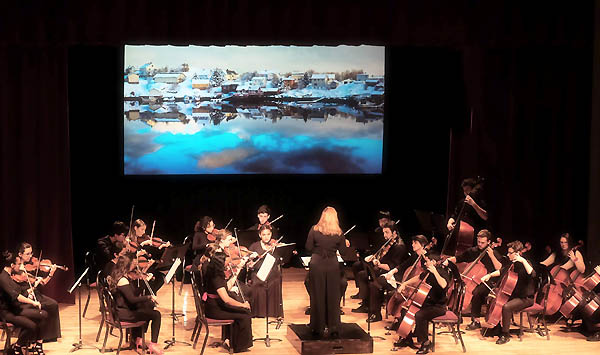 This course is for any enrolled student committed to performing string orchestra literature. Its purpose is to develop performance skills through active daily participation in rehearsal and concert settings. It is an opportunity to develop the student's ability to work as a functioning member of a large instrumental ensemble, knowledge of literature, listening skills and overall musicianship in order to achieve professional competence as well as providing a means of self-actualization for the future performer, educator or lifelong musician. This course will help facilitate the development of each student to the highest level of musical artistry that he/she aspires to. The student will learn to perform in public with poise and confidence. They will gain knowledge and insight into the professional world of orchestral performance, appropriate repertoire and performance practices relevant to the music studied. In most cases, the music program will be able to provide instruments for students in need at no extra cost.

Requirement(s): The ability to read music and prior experience playing in a high school orchestra.
May be repeated for credit.