Vocal Ensembles
Florida Tech Concert Choir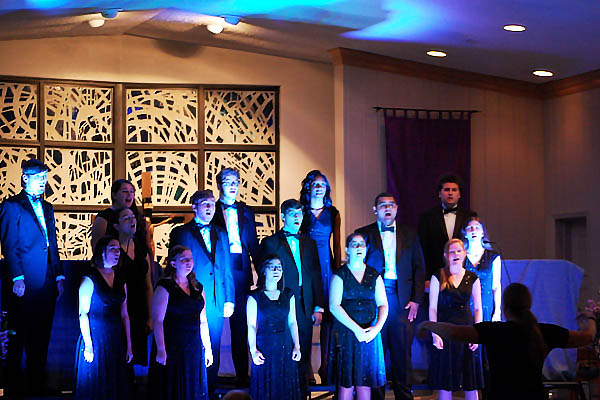 The Concert Choir is designed to enhance the musical, creative, and expressive qualities of all students. Students will convey musical interpretation with the use of dynamics and phrasing, while incorporating facial expression and movement for refined presentation. Students will continue to develop an understanding and appreciation of the differences in music from other cultures and the connections music brings to people, places and time. The topics in this class will provide a strong basis for the continuation of their music skills on their path to becoming a life-long participant of music.
Requirements: No Audition or previous choral experience is required. Musicians of all levels are welcome.
Florida Tech A Capella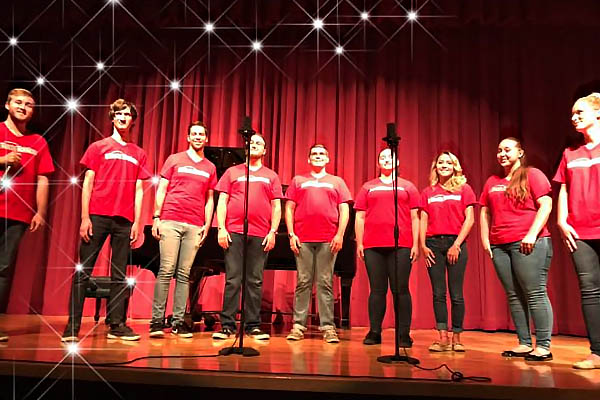 A Cappella Class will focus on strengthening creativity and musicality, with students harmonizing in a variety of musical styles without accompaniment. This singing group will cover pop, rock, and alternative music in a fun, engaging environment with other enthusiastic singers. A desire to strengthen vocal technique through breathing and vocal exercises is emphasized, and originality is encouraged!
Requirements: Some prior singing experience is required.