Orlando Education Center
A master's degree can make a critical difference in a person's career. The Florida Tech Orlando Education Center, located in Orlando, Florida, provides graduate students in the Orlando area with opportunities to continue their education, maintain their professional and technical competence and to enhance their career development and progression.
Florida Tech programs are available to all who meet admission requirements of the university. Classes are available to lifelong learners from all walks of life on-site at our Baldwin Park location. All programs are designed for working professionals and adult learners. Students are invited to enroll at the beginning of every Fall and Spring (16-week terms) or Summer semester (11-week term).
Looking For The Orlando ABA Or ABA Online?
Separate from Florida Tech Orlando, Florida Tech's School of Behavior Analysis offers an M.S. in Applied Behavior Analysis in Orlando (capstone option). Students interested in learning more about these programs should visit the School of Behavior Analysis or submit a request for more information directly.
Message From The Orlando Director
Keeping pace with change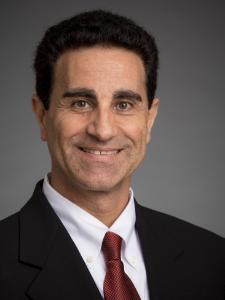 In today's fast-moving, technology-driven global economy, the burden falls on the working professional to keep up with the constant change to remain competitively marketable and employable, and to pursue career promotions and opportunities for growth and advancement.
Education is the currency of the 21st century. It is the key to enhancing professionals' current job performance, to improving their abilities to meet the demands of new and future-oriented positions, and to increasing their firms' capabilities to achieve organizational goals and business objectives. Professionals without a Master's Degree in today's cutting-edge environment are at a competitive disadvantage, as they face the challenge of the glass ceiling, the invisible barrier that limits their upward mobility in the corporate world.
Florida Institute of Technology is a Tier One, not-for-profit, SACS-accredited research university with a reputation for academic excellence and a solid heritage of offering rigorous degree programs in various disciplines. Our curricula are taught by terminally-degreed, scholarly-practitioner faculty who deliver a blend of theory and practice, focus on application-based research in their fields, and practice what they preach in the classroom. Our faculty focus on a foundation of excellence in teaching that develops analytical skills, critical thinking, deductive reasoning, and sound judgment while embracing the principles of ethics and social responsibility.
Our success is reflected in the personal connection between faculty, staff, and students, which differentiates us in the learning experience, in the academic setting, and in the individualized attention given to our students. Our graduates and alumni have distinguished careers ranging from astronauts and scientists to four-star generals and great leaders on Wall Street.
Florida Tech in Orlando is designed to deliver education to the traditional student and the adult learner by offering numerous graduate degree options through face-to-face evening classes in our Baldwin Park campus and the Lockheed Martin location on Sand Lake Road. In addition, convenient distance learning courses are also offered through our online virtual campus.
For the working professional with a busy schedule, program flexibility and convenience are crucial to graduation. Our programs can be pursued on a part-time or full-time basis, and each course meets on campus once a week to minimize logistics. We also offer free tuition deferment for those with employer reimbursement benefits, in which the tuition is due after the completion of the course.
I invite you to visit our campus, or to call us to schedule an in-person or telephone academic advising appointment to learn more about our program offerings and the specific undergraduate or Master's Degree that places your career on a fast track.
On behalf of our faculty, staff, and administrators, I proudly welcome you to Florida Tech.
Dr. Nick Daher
Associate Professor, College of Business
Director, Florida Tech Orlando
Florida Tech Orlando Did Not Miss a Beat and Kept its Valued Students on Track in the Midst of COVID-19
During the early stages of the coronavirus pandemic, Florida Tech recognized the magnitude of its impact on students, faculty, and staff. A comprehensive plan was outlined in advance, completed by March 11th, and ready for implementation in anticipation of social distancing, and long before the stay-at-home order was issued by the State of Florida on April 1, 2020. We proactively coordinated efforts with our faculty to fully develop a contingency plan of action to make the transition from face-to-face to synchronous online classes in order for our students to complete their coursework remotely, and to keep them on track without any disruption.
With detailed plans already in place, when our university leadership made the decision to suspend all face-to-face classes and switch to remote online delivery on March 16th, to ensure the health and safety of our students, faculty, staff and their families, our trained faculty and staff were ready and able to implement the contingency plan of action at a moment's notice, supplemented by the required technology and the significant support of our IT department. Transitioning to online classes on March 16th, in the midst of the spring semester was seamless, and forged on without any breaks or disruptions.
On March 24th, we made preemptive arrangements for our administrators to telecommute, in anticipation of the growing concerns over the exponential increase in the number of Coronavirus cases. We made the tactical leap to telecommuting, and became fully functional straightaway, to continue to support our students, uninterrupted.
Our strategic plan, which enabled us to be both flexible and responsive, paid off, and kept us one step ahead of the game. Our faculty stepped up with enthusiasm and dedication, and succeeded in completing classes online. Our staff and administrators have adapted to become fully functional and efficient, working from home to maintain day-to-day operations, and to support our students without any disruptions. Our relentless efforts behind the scenes, and our high level of preparedness paid dividends, and kept our focus on the main goal of keeping our students on their academic tracks, enabling them to complete their courses remotely, and supporting them in fulfilling their degree requirements to bring them one step closer to graduation.
Our success story in the midst of the COVID-19 adversity does not end here. Our leadership at Florida Tech in Melbourne took the exceptional and compassionate approach of allowing all students to stay in their dorms if they chose to, and kept the cafeteria open, serving takeout meals. Providing all our students with room and board and medical care in order to keep them sheltered, fed, and safe, sets us apart from other institutions whose students were forced to leave campus, to move their belongings, and to vacate their dorms for the rest of the semester. Fortunately, our students have followed the university and CDC guidelines, and thankfully, we have had no Coronavirus cases on campus.
In an unprecedented move, Florida Tech has made the decision to reduce undergraduate tuition for the upcoming summer semester by 25% in order to assist students in staying on track during these challenging and uncertain times.
On behalf of management, our staff, and administrators, we thank our faculty for their flexibility and continued support for our students. And we salute our students for their follow-through, perseverance, and determination to succeed in their Relentless Pursuit of Greatness.
Stay safe and healthy.
Dr. Nick Daher
Associate Professor, College of Business
Director, Florida Tech Orlando
Programs at Florida Tech Orlando