Child, Applied Memory, and Law
The Child, Applied Memory, and Law (CAMaL) Laboratory headed by Dr. Travis Conradt is currently seeking talented psychology students to participate on our research team. If you are looking to get involved in ongoing psychology research here at Florida Tech and have interest in applied memory research, you may be a match for us. This Spring we will be conducting a research study examining how stress and emotion influence aspects of memory accuracy and the formation of false memories in a sample of college students.Undergraduate research assistants will have the opportunity to become involved in various activities throughout the research process including: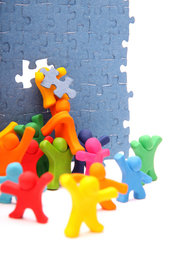 conducting study sessions with participants;
assisting with compiling, scoring, coding, entering, and analyzing data;
contributing to the dissemination of findings and development of future projects;
promotion of lab, community networking, and recruitment efforts among fellow undergraduate researchers and community child testing sites for developmental studies.
Students will be expected to contribute 8 hours or less (3 credits) a week to lab related activities, attend a bi-weekly (i.e., every two weeks) lab meeting, and deliver an oral presentation of a research proposal (only students enrolled in PSY 4413 for credit).
If you are interested in becoming a member of the CAMaL Lab at Florida Tech, please contact Dr. Travis Conradt.