Apps
Abide
Abide is a website and application that provides Christian meditations based on Biblical teachings and personal reflection to aid in stress reduction and better sleep hygiene. Abide is free to use with limited features such as a daily meditation, two minute meditations of different topics, two full-length guides, two full-length sleep stories, and journaling. The premium subscription of $39.99 provides additional resources, such as longer meditations, more sleep stories, and more guides.
Aura

Aura helps to reduce stress/anxiety, improve focus, and sleep better using personalized daily mindfulness meditations, life coaching, stories, and music. This app also includes mindfulness reminders, mood and mindfulness tracking, and gratitude reflections. Aura has monthly ($11.99/month), yearly ($4.99/month), or lifetime ($399, one-time charge) payment options on the Apple App store.
BellyBio Interactive Breathing

BellyBio Interactive Breathing generates music and light that is synchronized to your deep abdominal breathing movements. This app includes interactive musical themes, choice of breathing colors, biofeedback of your breathing, and a breathing log. This app is free to download on the Apple App store and requires in-app purchases for $0.99.
Breathe

Breathe helps you to relax and focus on your breathing by guiding you through a series of breaths every day. It uses animation to help you focus on your breath and the present moment experience of breathing. This app includes daily mindfulness reminders and a mindful minute log so that you can keep yourself accountable to the practice. It is free on the Apple App store.
BreathPacer
BreathPacer allows you to lower your breathing pace through visual inhalation/exhalation aids and rain sounds (or your own music) that correspond to your breathing rate. It can help to improve your breathing form(s) for yoga, meditation, and qigong, as well as symptoms of depression, anxiety, asthma, chronic obstructive pulmonary disease (COPD), hypertension, cognitive functioning, and sport performance.. This app is offered for $2.99 on the Apple App store.
Calm

Calm is a website and application that provides different types of peaceful audio to improve sleep, relaxation, stress, anxiety, and depression. For example, "The Daily Calm" is a 10-minute meditation that focuses on a different mindful theme every day. The app also provides bedtime stories (for adults!), peaceful music to encourage sleep, lessons on meditation, and sounds of nature. It is free to download and use the app for a 7-day trial. Afterwards, a 12-month subscription is $69.99. Calm also provides free resources at https://www.calm.com/together.
Finch

is a fun way to learn about mental health and practice self-care. In the app, you have a virtual pet that you take care of by logging in frequently and completing different tasks, like taking mental health quizzes, learning coping skills, doing breathing techniques, listening to relaxing tones, stretching, journaling about different topics, and setting goals. Your goals determine different journeys that your Finch makes, which help him gain energy, earn stones to use at the store, and find new discoveries about himself. You can connect with friends on the app, buy different outfits at the shop, and develop the Finch's personality. By taking care of your Finch pet, you take care of yourself. The app is free to download, though you will only have access to some of the mental health exercises. To get full access, you can sign up for Finch Plus with a 7-day free trial and a $39.99 charge for a year of use.
Headspace
Headspace is a website and application that provides a variety of mindful resources. It provides information on what meditation is and techniques on how to effectively meditate. The app provides meditations on topics such as sleeping, waking up, stress, anxiety, social anxiety, exercise, eating, self-esteem, and more. Within these topics, Headspace provides a multitude of meditations for different activities and mood states. For example, the app provides 18 guided meditations to use while running to facilitate mindful exercise. The app also provides peaceful music to aid in sleep and relaxation. The first two weeks are free when signing up for a yearly subscription for $69.99. The first week is free when signing up monthly for $12.99 a month.
Insight Timer
Insight Timer

is a website and application that provides a variety of audio and videos for stress reduction and sleep aid. Guided meditations, inspirational talks, calming music, and educational courses are provided. In October, live yoga classes will launch. The app is free, and premium content can be accessed for $60 a year with a 30-day free trial.
Jour

Jour is a guided journaling application. This mindful journaling app guides you to write about different topics such as self-affirmations, dreams, travel, and future goals. It also allows you to track your mood, successes, and challenges. The app will suggest areas to journal about based on that. The journals are encrypted to protect your private thoughts, and the app is free.
Mindfulness Daily

Mindfulness Daily is a set of tools designed to encourage/support your commitment to practicing mindfulness daily. The app makes it easy to fit mindfulness and meditation into your daily routine to get its benefits, such as reduced anxiety/stress, better sleep, manage pain, and increase performance. This app is free on the Apple App store.
MyLife Meditation
MyLife Meditation helps you to learn how to meditate and be more mindful everyday by using how you feel to personalize your mindful meditation practices. Developing the simple habit of checking in with and taking care of how you feel can help you better navigate through life, reduce your anxiety, enhance sleep, and much more. This app is free on the Apple App store.
Ripple: Guided Breathing
Ripple: Guided Deep Breathing makes practicing deep breathing easy, as it simply guides your breathing to help you focus and relax your mind. Benefits of deep breathing includes relaxation and clarity to the mind; makes you calmer, mindful, and happier. This app is Free on the Apple App store.
Silk 2- Generative Art

Silk 2- Generative Art is an application that allows you to create art mindfully. The brush creates bright, colorful art against a dark background. You can create mandalas, symmetric images, abstracts pieces, or detailed portraits that can be used as a digital wallpaper. This app is $2.99 on the Apple App Store, and it can also be accessed for free at www.weavesilk.com.
Smiling Mind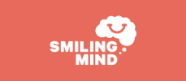 Smiling Mind is a not-for-profit website and application targeted for younger individuals to improve anxiety, depression, attention, and social and academic functioning. There are a variety of meditation topics to choose from, such as sleep, technology detox, stress management, relationships, studying, exercise, and more. You can also track your mood. This app is free when you sign up.
UCLA Mindful

UCLA Mindful is an easy way to practice mindfulness meditation anywhere, anytime with the help of the UCLA Mindful AwarenessResearch Center. This app helps to manage stress-related physical conditions, reduce anxiety and depression, cultivate positive emotions, and help improve overall physical health and well-being. This app is free on the Apple App store.
Unplug: Meditation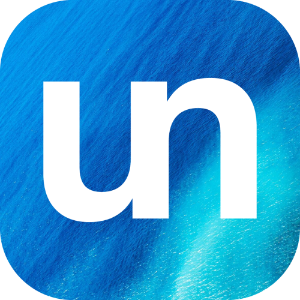 Unplug: Meditation is an iPhone application with a collection of meditations designed to help you overcome life's challenges and obstacles. Unplug's meditations are developed by real meditation instructors and use both video and audio. Discover meditations that go beyond just focusing on your breathing but rather target almost any situation that may be causing you stress or worry. The app offers a 7-day free trial and followed by a $12.99 monthly subscription or $69.00 per year.