About Jesus College, Oxford University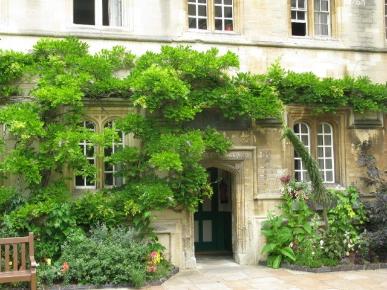 Oxford University is comprised of 39 colleges. Jesus College will be your home in Oxford. For the first two weeks you will be living in a residence hall at the main site of Jesus College in the heart of Oxford. You will have a single room with shared hall bath and breakfast each morning for these first two weeks. During your final four weeks, you will experience Oxford student apartment living at Stephen's Close (a Jesus College residence which is a 1 mile walk from the main site). While in Stephen's Close, you will have a private room in a three-bedroom flat which includes all towels and bed linens, shared bath, full kitchen and laundry facilities. Rooms on both the main site and Stephen's Close are cleaned by college staff. Colleges have internet capability (wifi) for the duration of the program.
Classes will be held on campus 4 to 5 days per week, and some of the included meals will be served in the 16th century Jesus College dining hall & interesting restaurants in and around Oxford. Your welcome and closing four course dinners in college are served by dining hall staff. They consist of an appetizer, sorbet, a main course, and a "pudding" (dessert), followed by coffee and mints. A welcome dinner and reception will be held in the Exeter College's garden.
The university town has cricket and soccer fields, paths for walking or running along the river and a modern gym that you can join on an individual pay basis. The town of Oxford is perfect for long walks, runs, biking, shopping, dining and exploring. When you need a break from your studies, you can walk to a movie, a play, or one of the many concerts in this incredible cultural city. The bus and train linking you to London, Scotland, Wales and the entire UK are only blocks away. London is one hour away by train and 1.5 to 2 hours by bus.
Jesus and Exeter Colleges are walled campuses with 24 hour security, maintained by a crew of experienced Porters. While at Oxford, the ER facilities of the John Radcliffe Hospital will be available to our students for any emergency medical care. Private doctors/clinics are also an option.