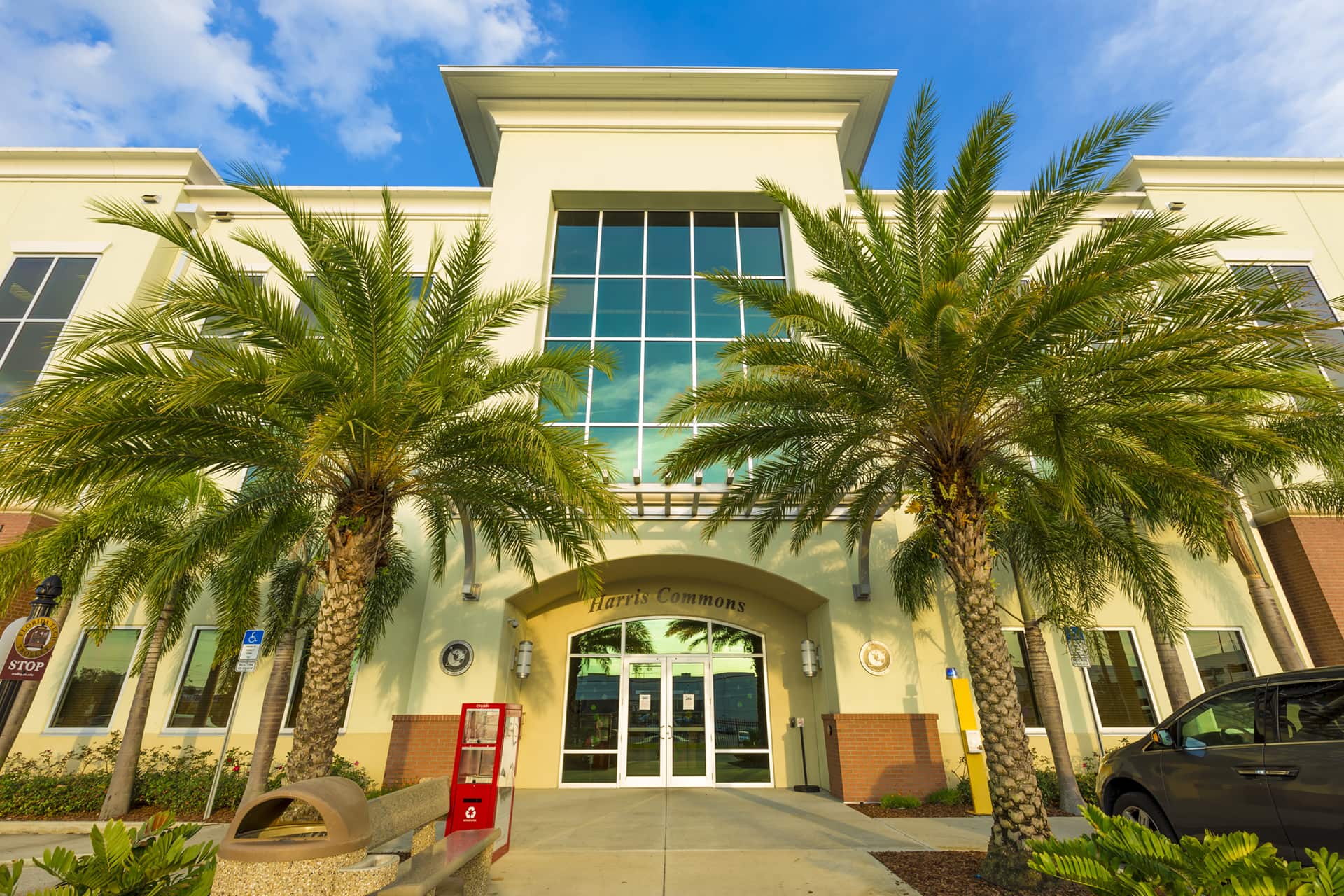 Policies
Admission, Master's and Specialist Degree Students
Effective Date March 23, 2021
(Graduate Policy 1.1)
A person applying for admission to a graduate program at Florida Tech must have a bachelor's degree or its equivalent from an institution of acceptable academic standing. To be considered for admission, the applicant's academic and professional record must indicate that there is a high probability that the applicant will be able to pursue graduate work satisfactorily.
Evaluation of the applicant's record is made by the head of the applicant's academic unit. In cases where the student has acceptable undergraduate achievement but has course deficiencies, the cognizant academic unit will specify those courses which, if taken, will remove the deficiencies.
An applicant may be conditionally registered for classes prior to submission and evaluation of records. However, the applicant must submit the required records as soon as possible and in no case will registration for a second term be permitted without an evaluation of the applicant's complete record. Conditional admission will not be permitted for international students.
Admission from Technology Programs
(Graduate Policy 1.1.1)
Applicants who have completed Bachelor of Engineering Technology, Bachelor of Science in Technology or similar degree programs normally have deficiencies in subject matter coverage and depth of understanding relative to Bachelor of Science programs in science and engineering, and thus are not prepared to enter graduate degree programs in the College of Engineering and Science. Therefore, such applicants will be considered only if all the following conditions are met:
The admitting academic unit determines that the applicant in question has a reasonable likelihood of success in the graduate program if specific deficiencies are removed.
After a complete evaluation by the admitting academic unit, the individual agrees to take all courses recommended to remove specific deficiencies.
The applicant takes the Graduate Record Examination and scores at least 1000 total on the Verbal and Quantitative portions. The student must also score adequately on the Advanced test if the academic unit requires it as an entrance criterion.
The individual must have earned at least a 2.9 grade point average on a 4.0 basis (approximately a B average) in undergraduate work.
Admission from Non-Traditional Programs
(Graduate Policy 1.1.2)
Graduate policy is to consider applicants with non-traditional bachelor's degrees for admission to master's degree programs if the following conditions are met:
The applicant's job-related experience is sufficiently extensive and of a character to establish that, by virtue of that experience and the non-traditional educational experience, the applicant has acquired the essential prerequisites for graduate coursework.
The non-traditional degree is from a regionally accredited university.
The applicant is satisfactory to the accepting academic unit.
With the application for admission, the applicant submits a complete résumé of all industrial experience and educational programs completed.
The applicant acquires and submits any additional information required for the evaluation.
Registration Prior to Admission
(Graduate Policy 1.1.3)
Under certain circumstances, applicants to graduate programs may avoid delaying their education by registering for courses, for one semester only, while their applications are being processed. Such registration requires a preliminary review of written documentation (not necessarily official) from the degree-granting institution showing previous academic courses taken, grades received and degrees awarded. The review should be carried out by the academic unit head or a designee. Permission to register pending formal acceptance requires a decision that there is a high probability of eventual acceptance into the program applied for, and that registration prior to acceptance is in the best interest of both the academic unit and the applicant. This option is not available to international applicants.
In the event the applicant is denied admission while enrolled in graduate course(s), the applicant will be given the option of either withdrawing with full tuition refund according to the terms specified in the denial letter or completing the course(s) underway. If the applicant completes one or more graduate courses prior to being denied admission, or completes a course for any other reason, the option of withdrawing or receiving a tuition refund after completing the course will not be given. (Rev 9/20/01)
Any exceptions to this policy require the written approval of the dean of the appropriate college or school. (Rev. 9/20/01)
Admission from Academic Institutions that are Not Regionally Accredited
(Graduate Policy 1.1.4)
Admission to graduate study normally requires graduation from a regionally-accredited U.S. institution, or from an institution located outside the U.S. with equivalent recognition, with at least a bachelor's degree or the equivalent. However, exceptions are possible for applicants who have demonstrated exemplary performance while enrolled at non-accredited institutions in programs resulting in degrees that profess to be equivalent to accredited bachelor's degrees. An academic unit that believes an applicant in such circumstances can be successful in a graduate degree program may consider acceptance under the following conditions:
The applicant has an undergraduate GPA (and a graduate cumulative GPA if applicable) of 3.0 or better and would otherwise qualify for admission as a regular graduate student with no deficiencies. (See graduate policy on classification of students)
The academic unit head provides a written justification of the exceptional circumstances that would justify the admission of such an applicant.
Even if both of the above conditions are satisfied, the applicant will only be permitted to enroll as a continuing education student (0100 or 0102 major code) with the approval of the dean of the appropriate college or school, and shall retain this status until the student has completed at least nine but not more than 12 hours of graduate coursework with a 3.0 CGPA or better. At that point, the academic unit may propose admission as a regular graduate student.