Graduate Psychology Education (GPE) Training Grant
Integrated Behavioral Healthcare Training Project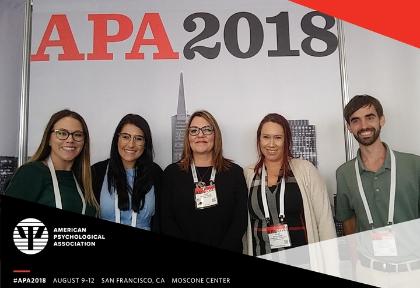 Florida Institute of Technology's Clinical Psychology Doctoral (Psy.D.) program is delighted to offer a Graduate Psychology Education (GPE) training program to clinical psychology doctoral students. The primary goal of this program, funded by a grant from the Health Resource Services Administration (HRSA) of the US Department of Health and Human Services (DHHS), is to provide trainees with experience in screening, prevention, intervention, referral, and recovery support for patients with opioid use and substance use disorders in integrated inter-professional healthcare settings. Provision of these services via a tele-behavioral health platform will also be a priority.
A current project abstract can be accessed on the HRSA Website:
Program Benefits to GPE trainees:
Experience in screening and providing brief evidence-based intervention for behavioral health problems, as well as opioid and substance use
Experience in providing behavioral, opioid, and substance use services via a tele-behavioral health platform
Stipend support ($12,500 per semester for 2 semesters)
Conference travel support (American Psychological Association Convention and/or Collaborative Family Healthcare Conference)
Opportunities to present to interprofessional audiences
Exposure to expert outside speakers from the area of integrated primary care
Experiential practicum training in interprofessional healthcare for vulnerable and underserved populations
Five of the seven trainees funded by this opportunity each semester will participate in 20 hours per week practicum at Brevard Health Alliance, the county's only Federally Qualified Health Center, which serves the community's uninsured and underserved individuals. Two additional students will train 20 hours per week at Parrish Medical Group – Titusville, a private practice in a medically underserved area.
Students from diverse or economically-disadvantaged backgrounds are particularly encouraged to apply.
Interested in Applying?