Apply Now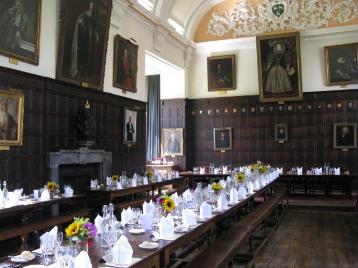 Applications are accepted on a rolling basis. The Oxford Program has limited spaces. Download the Application and submit as instructed on page 1 of the application.
Please contact hwautlet@fit.edu with any application/program questions. You must be in good academic and disciplinary standing to be considered for the program. Check course options and pre-requisites before applying. Applications are not considered complete until the $300 deposit is paid at L3 Harris Commons. Review the website including all costs and details prior to applying. Freshman without a GPA submit fall grades in December.
All participants must be fully vaccinated against Covid-19 and comply with government, university, and host Covid regulations including masking, social distancing, proof of negative Covid tests, and other health and safety protocols.
Click here for the 2023 Full Program Itinerary
Not a Florida Tech student? That's ok, you too can study in Oxford this summer while earning Florida Tech credits that will transfer to your home institution. You will apply to Florida Tech as a transient student and follow the normal program application procedures. Contact the program director for full details.